Fan Mail
One of the best parts of being an author is the fan mail—and we all know kids write the best letters. (Don't believe me? Check out this compilation.) I asked Nancy to provide a few of her favorite fan comments to remind all the authors out there—especially those writing for children—that in the end, it's all about reaching your readers.

Dear Ms. Cavanaugh,
I have just finished reading your book, This Journal Belongs To Ratchet, and absolutely loved it!!!!!!!!!"

Hi Ms. Cavanaugh! My name is Faith and I am reading This Journal Belongs To Ratchet for the seventh time in three months."

Dear Ms. Cavanaugh,
I really liked your book This Journal Belongs to Ratchet!!!! It was a book that I just did not want to stop reading. I think it is the best book I have ever read so far in my life."
Feature
Exploring the Middle Grade Novel
A Q&A with Award-Winning Author Nancy J. Cavanaugh
In the heyday of young adult fiction, there's a genre that's taken a step out of the limelight: middle grade, or books aimed at children aged 8-12. Some might say the middle grade novel is where young readers truly begin their love of books—think of middle grade classics like Charlotte's Web and A Wrinkle in Time, or popular series like Percy Jackson and Harry Potter. This genre primes kids to read for life, though lately has been overshadowed by its big sister YA. But this doesn't mean middle grade is struggling; no, on the contrary, it's full of opportunity.
This month, I spoke with award-winning author Nancy J. Cavanaugh. Her first middle grade novel, This Journal Belongs to Ratchet, released in April of 2013, and her new book, Always, Abigail, just came out this August. Nancy has been many things—teacher, library media specialist, camp counselor, curriculum writer—but it's not hard to see that authorship suits her. As a debut novelist, she's raked in awards and praise from reviewers, and she's written books that truly touch her readers (see the sidebar for more info).
In our Q&A below, Nancy discusses everything from false starts to favorite writers, fresh formats to the future of middle grade. (And if you like what you read, be sure to check out Nancy's blog!)
IP: Tell our readers a bit about yourself and what led you to becoming an author.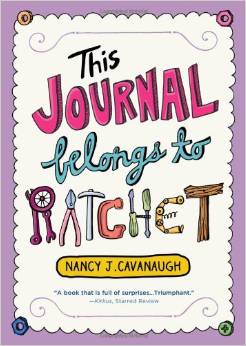 Nancy: I set out to write children's books in 1994, and just 18 short years later, I had my first book contract. Obviously early on, I had a lot of learning to do—learning to improve my writing skills but also learning about the business of writing for children. I was a teacher at the time, so the one thing I did know about was my audience. I also knew my competition quite well because I read children's books pretty much exclusively. Over the years, I improved little by little and remained extremely persistent until, with the help of my agent Holly Root, I sold my first middle grade novel This Journal Belongs to Ratchet to Sourcebooks/Jabberwocky. It was a huge triumph after working toward this goal for so many years.
IP: Why did you choose to write middle grade novels?
Nancy: When I first began writing, I wrote picture books. It was a good way to start because it taught me a lot about making my words count. Picture books are short, so you have to say a lot with very few words. None of those picture book manuscripts ever got published, but working on them for so many years was well worth it, and it definitely paid off in the end because it made me a better writer. I think when I finally began working on middle grade projects, I really found my groove. That middle grade voice seemed to be the most comfortable place for me.
IP: Your stories tackle problems that many children wrestle with, but in totally fresh formats (Ratchet is told through homeschool journal and Abigail in lists and notes). Why go this route rather than a more traditional narrative?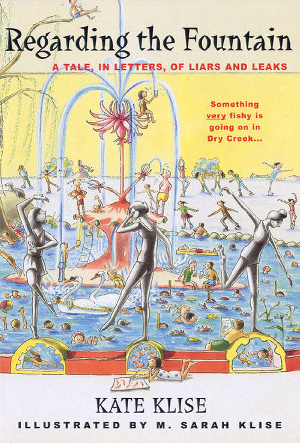 Nancy: I love different formats for a few reasons. First I love to read different formats. An author who inspired me with her creative formats is Kate Klise. Her book Regarding the Fountain is written in a very unique way, and I thought it was so brilliant. The second reason I love different formats is because I'm a really slow reader. I like books in different formats for the same reason reluctant readers like them—they're an easy, fast read. The third reason I like a more non-traditional format is because it makes the writing process even more creative. In writing This Journal Belongs to Ratchet and Always, Abigail, I didn't just have to be creative with my characters and plot; I also had to figure out how to be creative with the way in which I told the story. I loved figuring out how to make that work.
IP: What have been some of the greatest challenges of publishing in today's marketplace? How do you rise above the rest to get your books into kids' hands?
Nancy: I think the hardest part is that the children's book market is extremely competitive. There are lots of people writing children's books, and so many of those people are amazing writers. The authors who are already established have raised the bar to a very high level. In my opinion, every year the books that are published keep getting better and better.
IP: Where do you see the future of middle grade novels going? How do we reach a group of kids who have so many other distractors (video games, cell phones) and show them the power of books?
Nancy: I think right now middle grade is actually getting stronger. There are a lot dedicated teachers and librarians out there advocating for literacy, especially for the middle grades. Those educators play a huge role in turning young people on to reading. I think the key is building a community of readers wherever that might be—in schools, in neighborhoods, in peer groups, and in families. If everyone is reading and talking about what they've read, reading becomes important. If everyone's doing it, it becomes something that young people won't want to miss out on.
IP: Finally, what next projects do you have in the works, or what would be your dream book to write?
Nancy: What I hope I can do in the future is continue to write stories with authentic middle grade voices, and books with heart and soul. It's a huge responsibility to hold a reader's mind and imagination in your hands while they read your book, and it's a huge honor that readers choose to spend their time reading my book. I want to deliver a story which will touch their lives in some way—make them laugh, make them cry, make them discover something about themselves they never realized before. It's my hope that in some small way, or maybe even sometimes, in a big way, readers will be different after they've read one of my books.
Lean more about Nancy's novels by visiting her website: www.nancyjcavanaugh.com.
---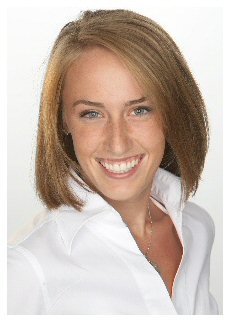 Jillian Bergsma Manning is a contributing editor for Independent Publisher. She graduated from the University of Michigan with a degree in English. She welcomes any questions or comments on her articles at jbergsma (at) bookpublishing.com. Follow her at @LillianJaine.
---
Comments
---