Book Giveaways
One of the greatest parts of attending a book trade show is getting tons of free books. Publishers and authors give out free ARCs (Advance Reader Copies), sell low-priced copies of paperback and hardcover hits, and do signings for hot titles. The trick to navigating all the freebies is having a giant tote that ends up weighing nearly as much as you do. (I even saw some people stuffing suitcases full of new reads!) Here are the books I picked up this year:
Picture Books
Changes: A Child's First Poetry Collection by Charlotte Zolotow (Sourcebooks, Inc.)
Middle Grade
Diary of a Waitress: The Not-So Glorious Life of a Harvey Girl by Carolyn Meyer (Calkins Creek)
Footer Davis Probably Is Crazy by Susan Vaught (Simon & Schuster)
Flunked (A Fairy Tale Reform School Novel) by Jen Calonita (Sourcebooks, Inc.)
Genuine Sweet by Faith Harkey (Houghton Mifflin Harcourt)
YA
Alive by Chandler Baker (Hyperion)
Ash by Shani Petroff & Darci Manley (Polis Books)
Atlantis Rising by Gloria Craw (Entangled Publishing, LLC)
An Ember in the Ashes by Sabaa Tahir (Razorbill)
Seeker by Arwen Elys Dayton (Delacorte Press)
Summer by Summer by Heather Burch (Blink)
Tangled Webs by Lee Bross (Hyperion)
Vivian Apple at the End of the World (Houghton Mifflin Harcourt)
Adult
Orphan's Inheritance by Aline Ohanesian (Algonquin Books)
Miscellaneous
100 More Words Every High School Graduate Should Know from the Editors of the American Heritage Dictionary (Houghton Mifflin Harcourt)
The New York Review of Books, Volume LXII, Number 2
Feature
Librarians and Authors and Books, Oh My!
A Trip to ALA Midwinter
ALA Midwinter 2015 wrapped up this past week, after another busy weekend of a meeting of the publishing minds. From the BookBuzz Theater that talks up upcoming titles to the dozens of exhibitors to the job-seeker resources, ALA Midwinter is an incredible gathering of book experts bent on networking, attending sessions, and getting some new reading material (see sidebar for more on that!).
I hopped a train to Chicago and spent two days at the conference, and though I missed Jason Segel's talk (you can catch some on YouTube), there was never a dull moment out on the exhibit floor or in the meetings. Read on for a look at ALA basics and 2015 highlights.
What's ALA Midwinter?
The ALA (American Library Association) Midwinter Meeting is held each January in cities across the United States. It typically takes place in January, and is both exhibit and conference. The Midwinter Meeting is a bit smaller than the ALA Annual Conference and Exhibition, which attracts about twice the attendees (11,000-12,000 people for Midwinter and 25,000 for the Annual). And as you might expect, the focus of both meetings is libraries!
Who's It For?
Librarians, publishers, booksellers, distributors, and book technology companies come together for a long weekend of talking shop and seeing what new and exciting books and ventures colleagues are creating. But you don't have to be in the publishing field to get a badge—book-loving registrants are welcome too.
What Do You Do There?
The Exhibit Floor
The exhibit floor of ALA Midwinter is packed with more booths than you could imagine. All the big name publishers are present in addition to plenty of indies and university presses. Through in a few distributors, independent authors, and a whole bunch of tech companies, and you'll start to see a picture! Wandering the floor can take hours, and each day the booths offer something new, whether it's an author signing, a new book, or other fun giveaways.
Meetings and Sessions
There are also public and private meetings going on around the clock during the conference. The BookBuzz Theater offers a great way to learn about important upcoming titles from multiple publishing houses for all attendees, whereas there are specialized sessions held for librarians and publishers elsewhere. One of the most interesting sessions is the Best Fiction for Young Adults Teen Feedback Session, where real teens speak about the books they loved and hated on the YALSA Best Fiction for Young Adults list.
Awards
Each year at ALA Midwinter, several of the most prestigious literary awards are given out for children's books. The Youth Media Awards include the Newbery, Caldecott, Printz, and Coretta Scott King Book Awards. Here are this year's winners:
Newbery: The Crossover by Kwame Alexander (Houghton Mifflin Harcourt)
Caldecott: The Adventures of Beekle: The Unimaginary Friend, written and illustrated by Dan Santat (Brown and Company)
Printz: I'll Give You the Sun by Jandy Nelson (Dial Books)
Coretta Scott King Author Award: Brown Girl Dreaming by Jacqueline Woodson (Penguin Group)
For more award winners, visit the ALA 2015 Award Press Page.
What's Happening Next Year?
The ALA Midwinter team is already ramping up for the 2016 conference, which will be held in Boston. Start penciling in your trip now!
---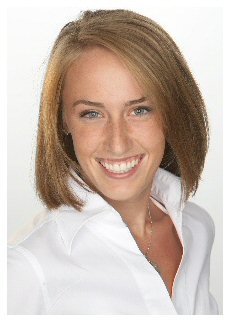 Jillian Bergsma Manning is a contributing editor for Independent Publisher. She graduated from the University of Michigan with a degree in English. She welcomes any questions or comments on her articles at jbergsma (at) bookpublishing.com. Follow her at @LillianJaine.
---
Comments
---