Interested in the graphic novel genre? Check out some of the indie and self published award-winning titles below.
Sinemania! by Sophie Cossette (ECW Press) – 2014 IPPY Awards Silver Medalist
War Brothers: The Graphic Novel, by Sharon E. McKay and Daniel Lafrance (Annick Press) – 2014 IPPY Awards Gold Medalist
Brielle and the Horror, by Jared Barel, Jordan Barel, and Alex Goz (Loaded Barrel Studios) – 2014 IPPY Awards Silver Medalist
DitzAbled Princess: A Comical Diary Inspired by Real Life, by Jewel Kats; illustrated by Katarina Andriopoulos (Marvelous Spirit Press) – 2014 IPPY Awards Bronze Medalist
Jerusalem: Chronicles from the Holy City, by Guy Delisle (Drawn & Quarterly) – 2013 IPPY Awards Gold Medalist
Bumbling Through Hong Kong, by Tom Schmidt (Kakibubu Media Limited) – 2013 IPPY Awards Bronze Medalist
Wish: Faerieground Trilogy Book 1, by Beth Bracken and Kay Fraser; illustrated by Odessa Sawyer (Capstone Young Readers) – 2013 Moonbeam Awards Gold Medalist
Feature
Graphic Novels
A Look into the Unique Genre of the Comic Medium
To many people, a comic strip belongs in a newspaper or magazine, populated by light-hearted characters like Cathy, Calvin, and Hobbes or avenging heroes like Superman, with plots intended only to entertain and perhaps a heavy political cartoon here and there. It is striking, then, to witness the depth and poignancy that books like Maus have reached by utilizing the comic as an art form. In recent years, the graphic novel has undergone many creative transformations and has rightfully been perceived as the art form it is, no matter the type of story.
With so many changes in the publishing industry, certain genres of books are bound to be more affected than others. We've seen the impact of the rise of self-publishing on fantasy, YA, romance, and thrillers, but what about the often overlooked graphic novel? We decided to explore the history of graphic novels and look at some of the ways the medium has changed today.
[Note: the name graphic novel does not limit the genre to the regular understanding of "novel" as indicating fiction, but includes fiction and non-fiction books with an image-oriented storytelling method.]
History of Graphic Novels
The history of the graphic novel is a bit difficult to trace, as our current idea of a graphic novel is somewhat recent. The pairing of words with images is an incredibly old tradition that can be found in the art and remains of numerous ancient civilizations, and was often deployed by necessity to communicate ideas across literacy and language barriers. Our modern idea of a graphic novel began to take shape with the popularization of the novel format, which many attribute to Daniel Defoe's Robinson Crusoe (1719) and Samuel Richardson's Pamela (1740). Some classics were republished with illustrations, but the illustrated novel only became mainstream in the 1800s after Charles Dickens published The Pickwick Papers in serialized illustrated format. Its widespread popularity, followed by his other numerous bestsellers, ensured that illustrated novels were the preferred novel format until they lost steam in the early 20th century.
As the illustration of novels became more associated with children, comics and graphic representations of stories seemed to align with specific genres and action-oriented plots. Diamond Bookshelf's in-depth history of the graphic novel brings up the sensationalized mysteries and Wild West adventures of the Dime Novel Magazines, or "penny dreadfuls," as well as the Pulp magazine war stories during WWI. Although publishers had gathered popular newspaper comics into volumes before, the first original paperback mass-market graphic novel wasn't published until 1978: The Silver Surfer, from Marvel Comics. For a period, graphic novels were very closely associated with comics and adventure-heavy stories, and were primarily written for male readers.
Graphic Novels Today
So how did we reach the graphic novel of today? The acceptance of the graphic novel as a serious form of art and literature is difficult to pinpoint, but was catalyzed by the publication of Art Spiegelman's Maus in 1986. Classics such as Marjane Satrapi's Persepolis (2000) and Alison Bechdel's Fun Home (2006) further entrenched the "graphic novel" into the mainstream book community, and today, we see established and respected authors like Margaret Atwood making forays into the genre, with a graphic novel version of The Handmaid's Tale expected in 2016.
According to a recent study, book-format comics and graphic novels are now the largest section of the comic industry, but have become so without cannibalizing the demand for other forms of comics such as periodical and digital comics. Author and former director of Comics Retailer John Jackson Miller, who helped conduct the study, concluded that the audience buying graphic novels is distinct from the audiences of periodical and digital comics, implying that graphic novel readers are a growing demographic rather than just an offshoot of established comic book fans. This is supported by another study that found graphic novel sales increased 4% in 2013, despite the overall decrease in print-book sales that year.
Self-Publishing and Graphic Novels
This growing audience theory fits into the graphic novel narrative on the publishing side; as in other genres, the rise of self-publishing has opened the doors for more varied and creative graphic novels that cover more themes and perspectives than ever before. Brian Parker of Ooligan Press argues that self-publishing has greatly benefitted both the graphic novelist and the reader, saying:
A creator now has the option to develop their story from beginning to final product, and the stigma of self-published work being "lesser than" the big publishers has all but disappeared. In fact, creator-owned self-published graphic novels are seen as some of the best in the industry. They are viewed as complete works of art, full of personal experience and passion, and not watered down by the horde of separate styles found in a major comic series like The X-Men. This puts all of the focus on the creators, but also gives them full responsibility to craft something special.
Parker's argument is supported by the diversity of graphic novel publishers today. Where once there were three gatekeeping publishers of graphic novels, there are now multitudes of self-published artists and authors producing great work. In fact, the debate over whether or not crowd-funding platform Kickstarter is one of the top graphic novel publishers shows that a great deal of independent artists are taking the production of graphic novels into their own hands. And having alternate publishing channels in a niche like graphic publishing is truly an important thing; the corporate interests of a large publisher can unfortunately put a huge barrier on the creativity and scope of the content it produces, whereas an independently operating graphic novelist is free from such constraints.
Indie Presses and Graphic Novels
It isn't just self-publishers who are producing incredible graphic novels—indie presses have been putting out beautifully realized books for years. Many focus almost exclusively on the comic medium; for instance, Self Made Hero has been garnering awards for their work out of London since 2007, as has Nobrow since 2008. Drawn & Quarterly and Fantagraphics both evolved from publishing comic-focused magazine publications into full publishing houses. Others publish just a few graphic novels a year, yet their ventures into the medium are quite impressive. Independent publishing house ECW Press took home an IPPY gold medal for their 2013 graphic novel Sinemania!, by Sophie Cossette.
With such talent producing these books, we predict the graphic novel genre will continue to expand and open up to every type of story. More readers are becoming acquainted with the graphic novel form, and the barriers to creativity and expression have lessened. To view some excellent indie and self-published graphic novels, check out the sidebar at the right.
---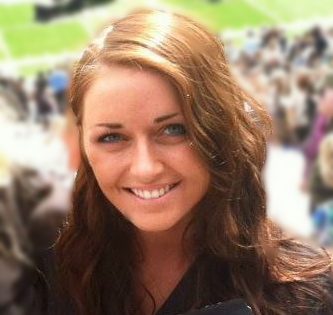 Lauren White graduated from the University of Michigan with a degree in History and English. She is serving as Assistant Editor and Awards Account Manager at Independent Publisher. Please email her at lwhite [at] bookpublishing.com with any questions and comments.
---
Comments
---