Take Me To: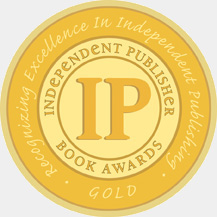 The "IPPY" Awards, launched in 1996, are designed to bring increased recognition to the deserving but often unsung titles published by independent authors and publishers. Established as the first awards program open exclusively to independents, over 3,000 "IPPYs" have been awarded to authors and publishers around the world.
Independent publishers are extremely diverse, in both style and geography. This year's IPPY medalists represent 45 U.S. states plus the District of Columbia, six Canadian provinces, and ten countries overseas: Australia, New Zealand, Singapore, South Africa, Belgium, Denmark, France, Germany, Spain, and the United Kingdom.
Where do the most IPPY winners live? For 2015, the most medal-winning books came from California, with a whopping 81 winners! New York is next with 35 winners, and then Texas and Massachusetts with 12 each; Pennsylvania has 15 winners; Colorado has 11; South Carolina, North Carolina and Washington have 10 each.
Independent Publisher on Instagram
Feature
2015 Independent Publisher Book Awards Regional & Ebook Results
Here are the results of the 2015 Independent Publisher Regional and Ebook Awards, presented to the year's best titles published in these important and growing divisions of independent publishing.
Listed below are the 89 Regional fiction and non-fiction medalists and the 38 Ebook fiction and non-fiction medalists. Congratulations to all!
---
REGIONAL MEDALISTS
U.S. NORTH-EAST - BEST REGIONAL FICTION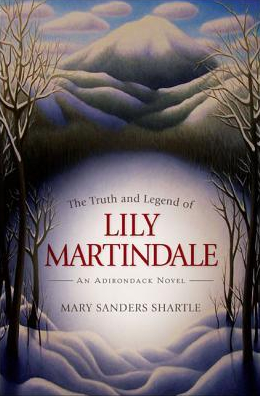 GOLD: The Truth and Legend of Lily Martindale: An Adirondack Novel, by Mary Sanders Shartle (Excelsior Editions)
SILVER: A Matter of Mercy, by Lynne Hugo (Blank Slate Press)
BRONZE: Summers in Bayville: A Fairchild Family Novel, by Louise Gaylord (Little Moose Press)
---
U.S. NORTH-EAST - BEST REGIONAL NON-FICTION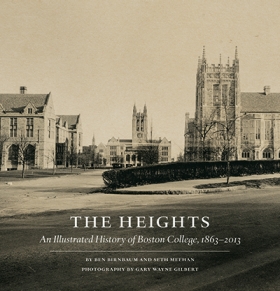 GOLD: The Heights: An Illustrated History of Boston College, 1863-2013, by Ben Birnbaum and Seth Meehan; Photography by Gary Wayne Gilbert (Linden Lane Press at Boston College)
SILVER: Fanny Seward: A Life, by Trudy Krisher (Syracuse University Press)
BRONZE (tie): Seasons in a Vermont Vineyard: The Shelburne Vineyard Cookbook, by Lisa Cassell-Arms (Lisa Cassell-Arms and Shelburne Vineyard)
Seacoast: The Seasons of New Hampshire, by Bob McGrath (Bob McGrath Photographer LLC)
---
MID-ATLANTIC – BEST REGIONAL FICTION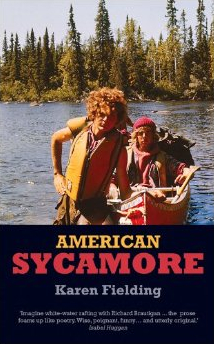 GOLD: American Sycamore, by Karen Fielding (Seren / Poetry Wales Press Ltd)
SILVER: Missing You in Atlantic City: A Meg Daniels Mystery, by Jane Kelly (Plexus Publishing, Inc.)
BRONZE: The Observer, by Natalie Wexler (Ingram Spark / Kalorama Press)
---
MID-ATLANTIC – BEST REGIONAL NON-FICTION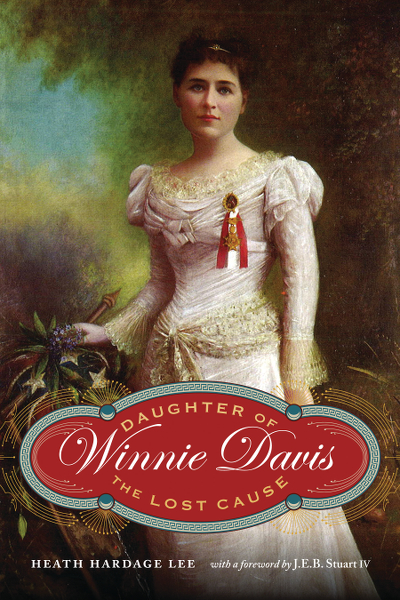 GOLD: Winnie Davis: Daughter of the Lost Cause, by Heath Hardage Lee (Potomac Books / University of Nebraska Press)
SILVER (tie): Hail Specimen of Female Art! New Jersey Schoolgirl Needlework, 1726-1860, by Morven Museum & Garden (Historic Morven Inc.)
A Year in Rock Creek Park: The Wild, Wooded Heart of Washington, D.C., by Melanie Choukas-Bradley (George F. Thompson Publishing)
BRONZE: Fire Call!: Sounding the Alarm to Save Our Vanishing Volunteers, by George DeVault (Jump Seat Press)
---
SOUTH-EAST - BEST REGIONAL FICTION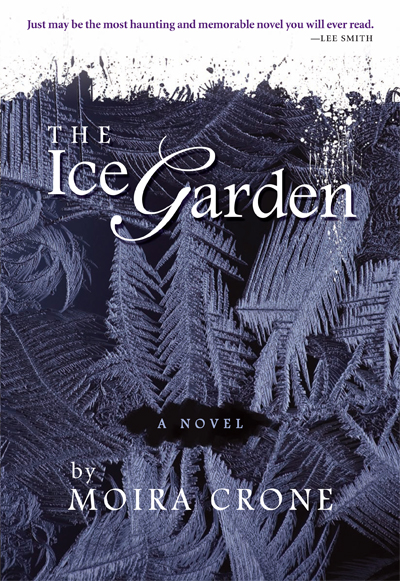 GOLD: The Ice Garden, by Moira Crone (Carolina Wren Press)
SILVER: The Whiskey Baron, by John Sealy (Hub City Press)
BRONZE: Kiss of Salvation, by Waights Taylor Jr. (McCaa Books)
---
SOUTH-EAST – BEST REGIONAL NON-FICTION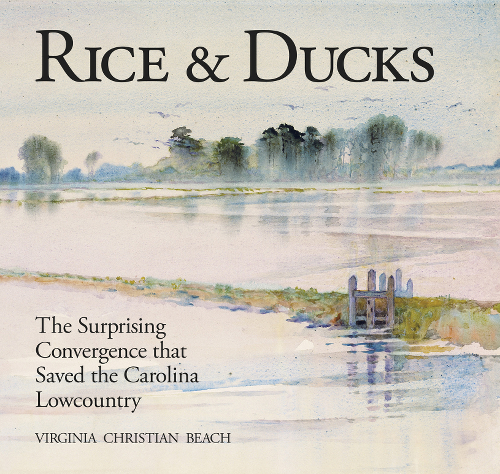 GOLD: Rice & Ducks: The Surprising Convergence that Saved the Carolina Lowcountry, by Virginia Christian Beach (Evening Post Books)
SILVER: Actors Theatre of Louisville: Fifty Years, by Actors Theatre of Louisville (Butler Books)
BRONZE (tie): Trapped in Key West-On the Back Side of a Tourist Island, by Peter M. Bacle (Mangrove Publishing LLC)
The Wild Horse Dilemma: Conflicts and Controversies of the Atlantic Coast Herds, by Bonnie U. Gruenberg (Synclitic Media LLC)
---
SOUTH – BEST REGIONAL FICTION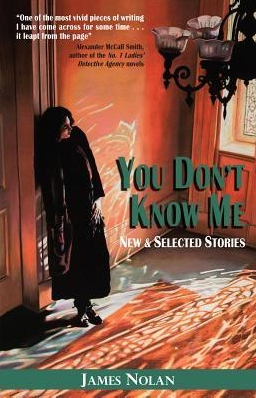 GOLD: You Don't Know Me, by James Nolan (University of Louisiana at Lafayette Press)
SILVER: Armageddon,Texas: Book 3 of The Messiah Trilogy, by Tommy Zurhellen (Atticus Books)
BRONZE: A Mississippi Whisper, by Paul H. Yarbrough (Wido Publishing)
---
SOUTH – BEST REGIONAL NON-FICTION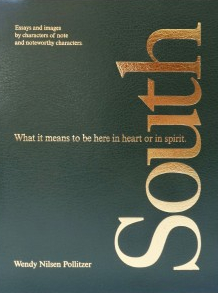 GOLD: South, What it Means to be Here in Heart or in Spirit, by Wendy Nilsen Pollitzer (Lydia Inglett Ltd. Publishing)
SILVER (tie): Deep in the Art of Texas: A Century of Paintings and Drawings, by Michael W. Duty (TCU Press)
Texas Quail Rigs, by A Lokey (Radius Books)
BRONZE (tie): The Irish in New Orleans, by Laura D. Kelley (University of Louisiana at Lafayette Press)
Luxury, Inequity and Yellow Fever, by Kerri McCaffety (Hermann-Grima+Gallier Historic Houses)
---
GREAT LAKES – BEST REGIONAL FICTION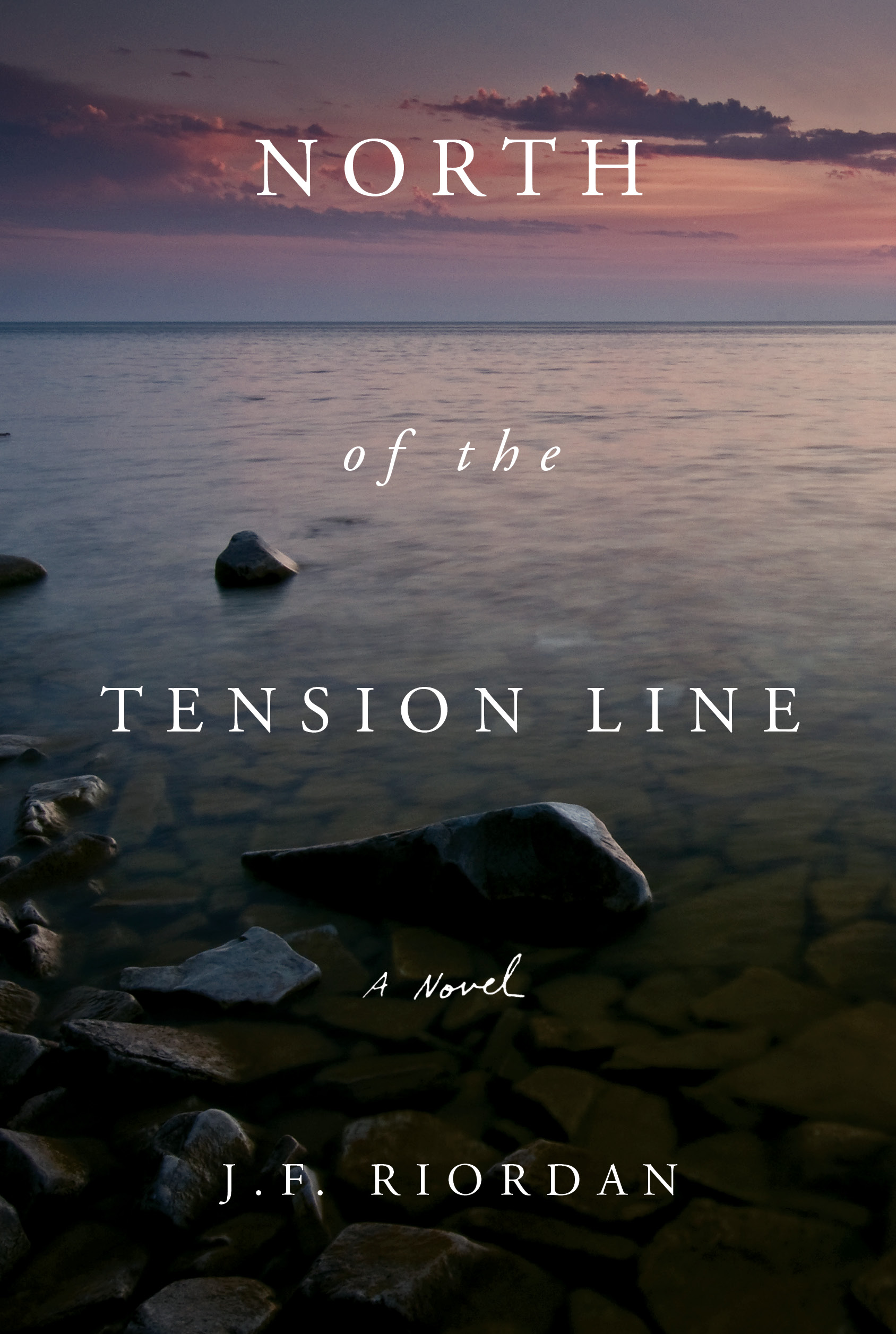 GOLD: North of the Tension Line, by J.F. Riordan (Beaufort Books)
SILVER: Eight Mile High, by Jim Ray Daniels (Michigan State University Press)
BRONZE (tie): Outside In, by Doug Cooper (Greenleaf Book Group Press)
Jell-O and Jackie O, by T.D. Arkenberg (Outskirts Press)
---
GREAT LAKES – BEST REGIONAL NON-FICTION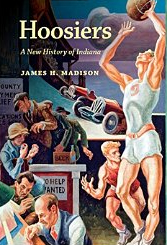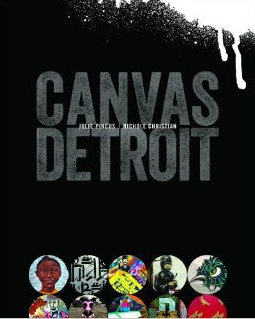 GOLD (tie): Hoosiers: A New History of Indiana, by James H. Madison (Indiana University Press)
Canvas Detroit, by Julie Pincus and Nichole Christian (Wayne State University Press)
SILVER: Pabst Farms: The History of a Model Farm, by John C. Eastberg (Pabst Farms, Inc. and Captain Frederick Pabst Mansion, Inc.)
BRONZE: Under the Radar: The First 50, by Tom Daldin, Jim Edelman and Eric Tremonti (Scribe Publishing Company)
---
MID-WEST – BEST REGIONAL FICTION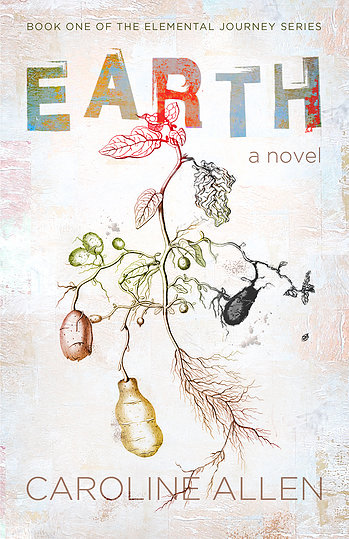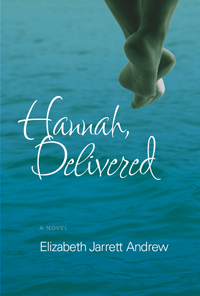 GOLD (tie): Earth, by Caroline Allen (Booktrope)
Hannah, Delivered, by Elizabeth Jarrett Andrew (Koehlerbooks)
SILVER: Listener in the Snow, by Tim Jollymore (Finns Way Books)
BRONZE: The Silver Promise, by William C. Walker (CreateSpace)
---
MID-WEST – BEST REGIONAL NON-FICTION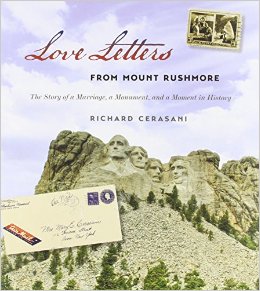 GOLD: Love Letters from Mount Rushmore: The Story of a Monument, a Marriage, and a Moment in History, by Richard Cerasani (South Dakota State Historical Society Press)
SILVER (tie): Necessary Evil: Settling Missouri with a Rope and a Gun, by Joe Johnston (Missouri History Museum)
The Early Chickasaw Homeland: Origins, Boundaries & Society, by John P. Dyson (Chickasaw Press)
BRONZE: A Country Doctor Goes to War, by Tamara Thayer (Minnesota Heritage Publishing)
---
WEST-MOUNTAIN – BEST REGIONAL FICTION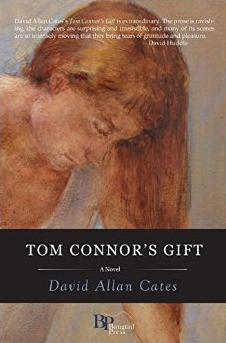 GOLD: Tom Connor's Gift, by David Allan Cates (Bangtail Press)
SILVER: Seeing America, by Nancy Crocker (Medallion Press)
BRONZE: A Bowl Full of Nails, by Charles Degelman (Harvard Square Editions)
---
WEST-MOUNTAIN – BEST REGIONAL NON-FICTION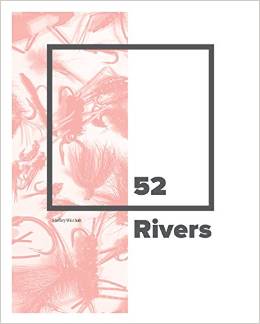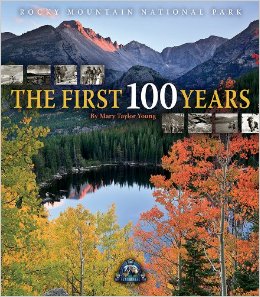 GOLD (tie): 52 Rivers: A Woman's Fly-Fishing Journey, by Shelley Walchak (52 Rivers Publishing)
Rocky Mountain National Park: The First 100 Years, by Mary Taylor Young (Farcountry Press)
SILVER: In Search of Nampeyo: The Early Years, 1875-1892, by Steve Elmore (Spirit Bird Press)
BRONZE: The Ancient Southwest: A Guide to Archaeological Sites, by Gregory McNamee; Photography by Larry Lindahl (Rio Nuevo Publishers)
---
WEST-PACIFIC – BEST REGIONAL FICTION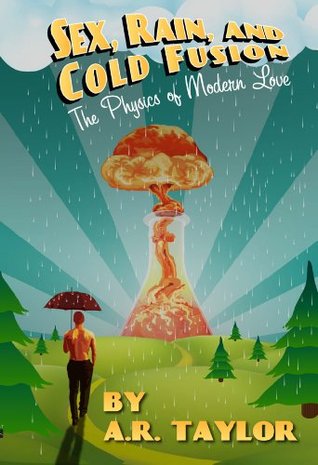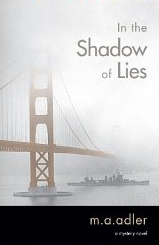 GOLD (tie): Sex, Rain, and Cold Fusion: The Physics of Modern Love, by A.R. Taylor (Ridgecrest House)
In the Shadow of Lies: A Mystery Novel, by M. A. Adler (She Writes Press)
SILVER: Rule of Capture, by Ona Russell (Sunstone Press)
BRONZE: Tears and Trombones, by Nanci Lee Woody (Sand Hill Review Press)
---
WEST-PACIFIC – BEST REGIONAL NON-FICTION
GOLD: The Haight: Love, Rock, and Revolution, by Joel Selvin; Photographed by Jim Marshall (Insight Editions)
SILVER (tie): Forbidden City, USA: Chinese American Nightclubs, 1936-1970, by Arthur Dong (DeepFocus Productions, Inc.)
Down to Earth: A Seasonal Tour of Sustainable Winegrowing in California, by Janet Fletcher and George Rose (California Sustainable Winegrowing Alliance)
BRONZE (tie): This is Oakland: A Guide to the City's Most Interesting Places, by Melissa Davis (Acorn Press)
Mendonoma Sightings Throughout The Year, by Jeanne A. Jackson; photographed by Craig Tooley (Mendonoma Sightings Publishing)
---
CANADA–EAST – BEST REGIONAL FICTION
GOLD: And to Say Hello: Short Stories, by Scott Randall (DC Books)
SILVER: Deer Eyes, by Sonia Day (Belwood Publishing)
BRONZE: Every Minute is a Suicide: Stories, by Bruce McDougall (The Porcupine's Quill)
---
CANADA–EAST – BEST REGIONAL NON-FICTION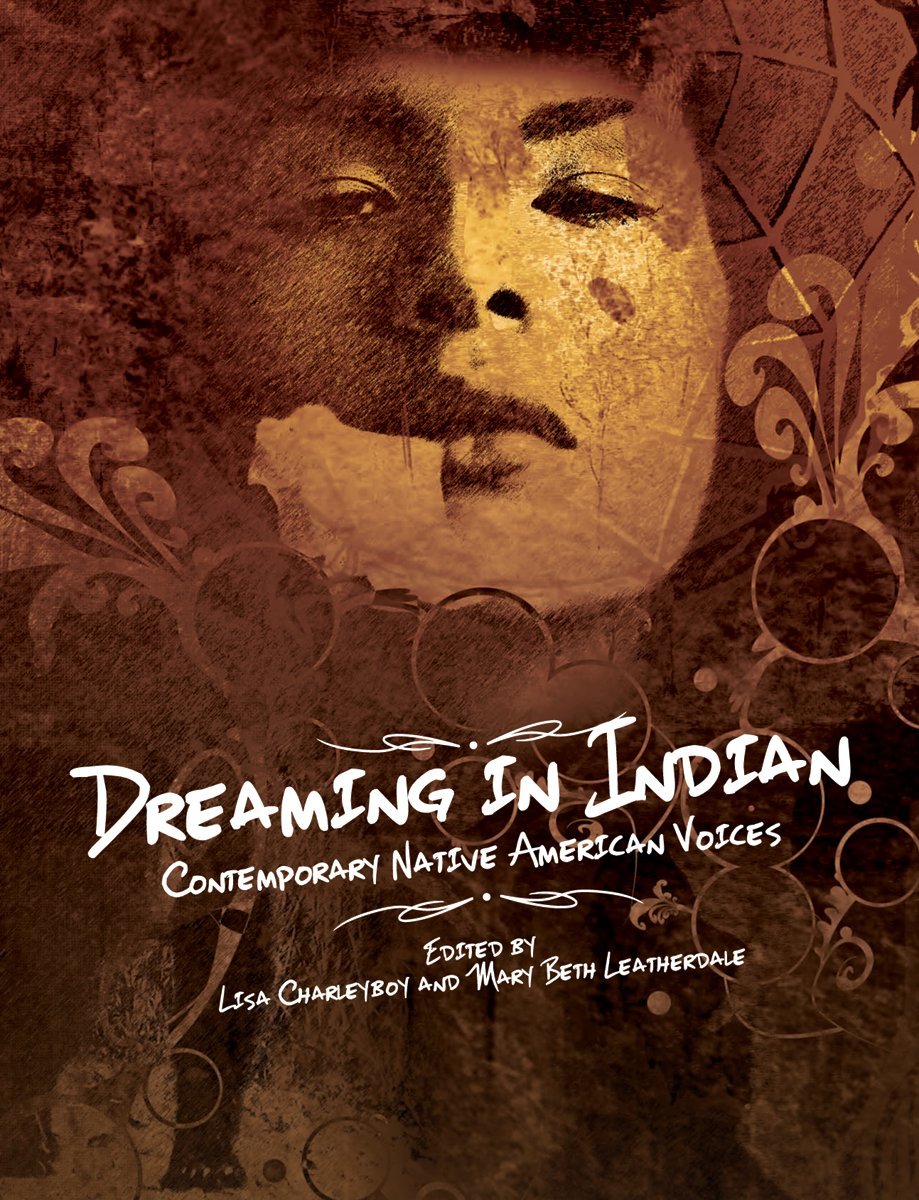 GOLD: Dreaming in Indian, Edited by Lisa Charleyboy and Mary Beth Leatherdale (Annick Press)
SILVER (tie): The Seasons, by Bruce Meyer (The Porcupine's Quill)
Escape From the Bedside, by Dr. Sharon Baltman (CreateSpace)
BRONZE: Scapegoat, the Extraordinary Legal Proceedings Following the 1917 Halifax Explosion, by Joel Zemel (New World Publishing)
---
CANADA-WEST – BEST REGIONAL FICTION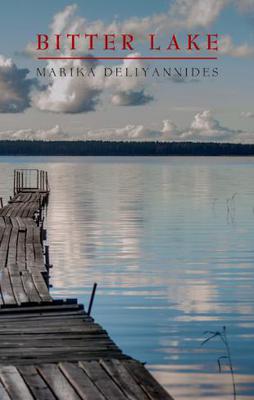 GOLD: Bitter Lake, by Marika Deliyannides (The Porcupine's Quill)
SILVER: Burrard Inlet, by Tyler Keevil (Parthian)
BRONZE: Ride the Lightning, by Dietrich Kalteis (ECW Press, Ltd.)
---
CANADA-WEST – BEST REGIONAL NON-FICTION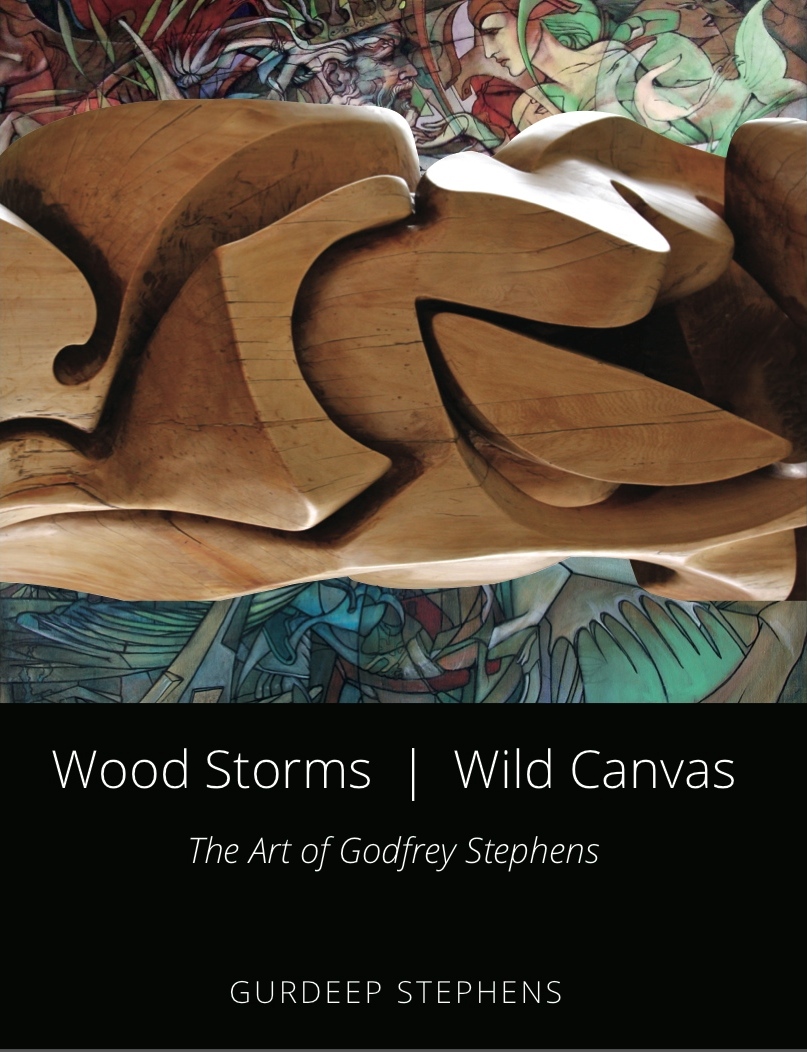 GOLD: Wood Storms, Wild Canvas: The Art of Godfrey Stephens, by Gurdeep Stephens (D & I Enterprises, Inc.)
SILVER: The McDonalds: The Lives and Legends of a Kaska Dena Family, Allison Tubman (Backyard Productions)
BRONZE (tie): From Miles to Millions, by Bill Grenier (Pagebrook Publishing, Inc.)
That Men & Women May Work In Safety: The First 100 Years of the Mine Safety Appliances Company, by Paul McLaughlin (Echo Memoirs Ltd)
---
europe - best regional fiction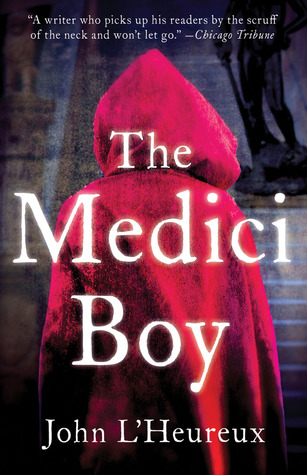 GOLD: The Medici Boy, by John L'Heureux (Astor+Blue Editions)
SILVER: Thores-Cross, by Karen Perkins (LionheART Publishing)
BRONZE: Botticelli's Bastard, by Stephen Maitland-Lewis (Glyd-Evans Press)
---
europe - best regional non-fiction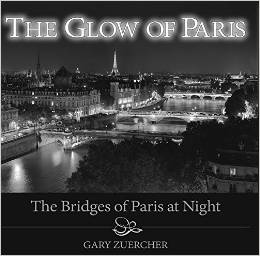 GOLD: The Glow of Paris: The Bridges of Paris at Night, by Gary Zuercher (Marcorp Editions)
SILVER (tie): A French Renaissance? by Eamon O'Hara (Orpen Press)
Learning from las Cuencas, by Sara Lopez Arraiza & Nacho Ruiz Allen (Self Published)
BRONZE: Fields of War: Battle of Normandy, by Robert J Mueller (French Battlefields)
---
AUSTRALIA/NEW ZEALAND – BEST REGIONAL FICTION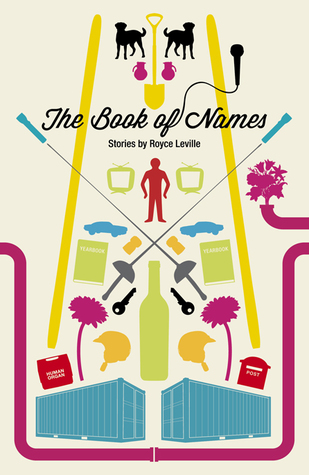 GOLD: The Book of Names: Stories, by Royce Leville (Rippple Books)
SILVER: Poison Bay, by Belinda Pollard (Small Blue Dog Publishing)
BRONZE: Jennifer Shot - Shot Through the Heart, by Patricia Kristensen (Strategic Book Publishing and Rights Co.)
---
AUSTRALIA / NEW ZEALAND – BEST REGIONAL NON-FICTION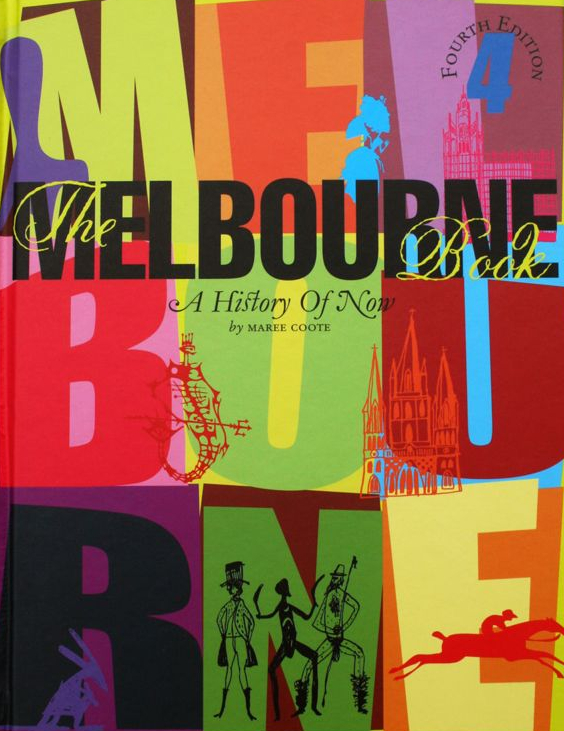 GOLD: The Melbourne Book: A History of Now, by Maree Coote (Melbournestyle Books)
SILVER (tie): Madness Made Me: A Memoir, by Mary O'Hagan (Open Box)
Off to War: WW1 1914-1918, by John Dowson (Aussiana Books)
BRONZE: French Designs on Colonial New South Wales, by Jean Fornasiero & John West-Sooby (Friends of the State Library of South Australia Inc.)
---
EBOOK MEDALISTS
E1. BEST ADULT FICTION E-BOOK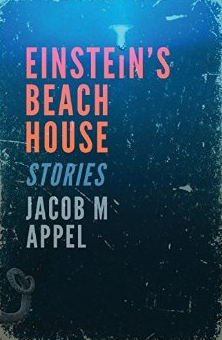 GOLD: Einstein's Beach House, by Jacob M Appel (Pressgang)
SILVER (tie): Blue Sun, Yellow Sky, by Jamie Jo Hoang (Hey Jamie)
The Exit Man, by Greg Levin (White Rock Press)
BRONZE: The Five Step Plan, by Elizabeth Welsford (The Wild Rose Press)
---
E2. BEST ROMANCE/EROTICA E-BOOK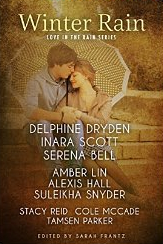 GOLD: Winter Rain, edited by Sarah Frantz (Pink Kayak Press)
SILVER: Love and Lust in the Tropics, by Derrick West (Orange Rose Press)
BRONZE: Tabor's Trinket, by Janet Lane (Dreaming Tree Publishing)
---
E3. BEST MYSTERY / THRILLER E-BOOK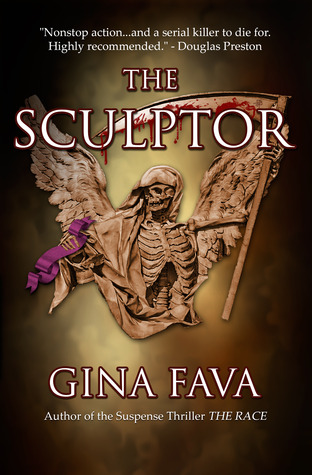 GOLD: The Sculptor, by Gina Fava (Steepo Press)
SILVER: Twisted Vine, by Toby Neal (Self-Published)
BRONZE (tie): All Good Deeds, by Stacy Green (Twisted Minds Press)
Last Words, by Rich Zahradnik (Camel Press)
---
E4. BEST SCI-FI/FANTASY/HORROR E-BOOK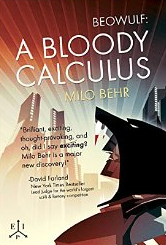 GOLD: Beowulf: A Bloody Calculus, by Milo Behr (East India Press)
SILVER (tie): Lex Talionis, by R.S.A. Garcia (Dragonwell Publishing)
Defiance, by Lucas Bale (Dark Matter Publishing)
BRONZE (tie): Portals, Passages & Pathways Book 1: In the Land of Magnanthia, by B.R. Maul (CreateSpace)
Path Unchosen, by Kim Cleary (Raven's Lair Publishing)
---
E5. BEST ADULT NON-FICTION PERSONAL E-BOOK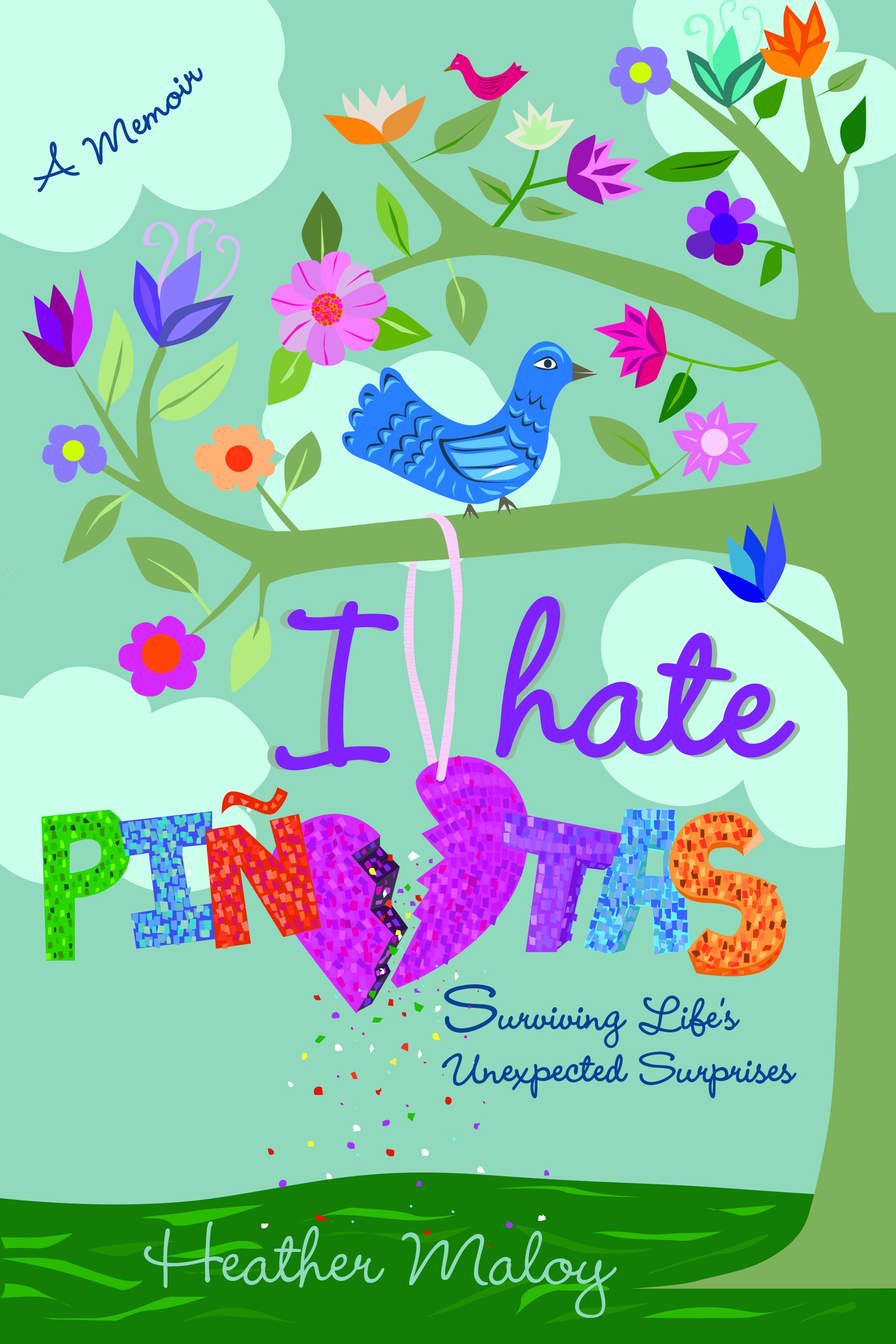 GOLD: I Hate Pinatas: Surviving Life's Unexpected Surprises, by Heather Maloy (Self-Published)
SILVER: Hit Back, Hit Hard, and Dream On: A Story of Moving Forward with Your Dreams, by Nancy Karlson Bridge (Self-Published)
BRONZE: Eyes are Watching, Ears are Listening: Growing up in Nazi Germany 1933-1946, by Eycke Strickland (Self-Published)
---
E6. BEST ADULT NON-FICTION INFORMATIONAL E-BOOK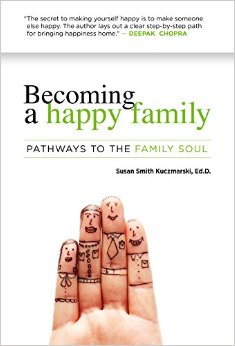 GOLD: Becoming a Happy Family: Pathways to the Family Soul, by Dr. Susan Smith Kuczmarski (Book Ends Publishing)
SILVER: The Otherness Factor: Co-Creating and Sustaining Intentional Relationships, by Kathleen Hall and Bonner Hardegree (Collaborative Options)
BRONZE (tie): F*#k the Double Standard in Dating, by Heather Jones (Key Ring Enterprises)
Get Hired! 20 Steps to Your First Professional Job - from Building Your Resume to Proving You're the Person to Hire, by Mara Braverman (Succeed at Work Press)
---
E7. JUVENILE / YOUNG ADULT FICTION E-BOOK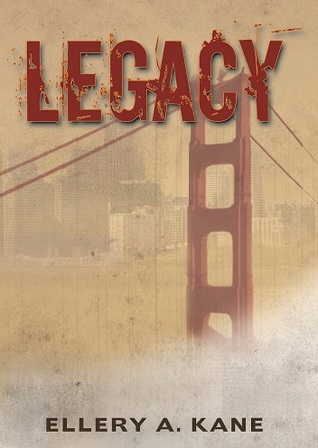 GOLD: Legacy, by Ellery Kane (Balboa Press)
SILVER (tie): Welfy Q. Deederhoth: Meat Purveyor, World Savior, by Eric Laster (Opsimath Press)
The Birr Elixir, by Jo Sparkes (Oscar Press)
BRONZE (tie): Monster Squad: The Iron Golem, by Christian Page (New Generation Publishing)
Libellus de Numeros, by Jim West (Self-Published)
---
E8. BEST CHILDREN'S ILLUSTRATED E-BOOK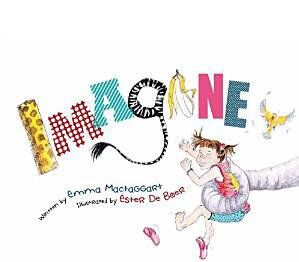 GOLD: Imagine, by Emma Mactaggart; illustrated by Ester De Boer (Boogie Books)
SILVER: Chicken Cha Cha: I Don't Want to Wash My Hands! by Anna Phang; illustrated by Debbi P. (Apricott)
BRONZE (tie): Milo & Ze: A Tale of Friendship, by Mark Watson; illustrated by Pablo Michau (CreateSpace)
The Squid, the Vibrio & the Moon, by Alisa Wild, Aviva Reed & Gregory Crocetti (Scale Free Network)
---
E9. BEST REGIONAL E-BOOK - EAST OF THE MISSISSIPPI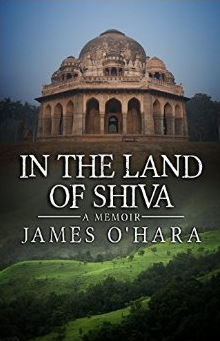 GOLD: In the Land of Shiva: A Memoir, by James O'Hara (Leandros Publishing)
SILVER: Stealing From the Bear, by Ray Villis (Joa Publishing)
BRONZE: The Closing, by Ken Oder (Skipjack Publishing)
---
E10. BEST REGIONAL E-BOOK – WEST OF THE MISSISSIPPI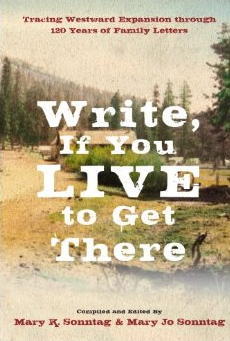 GOLD: Write, If You Live to Get There, by Mary K. Sonntag and Mary Jo Sonntag (Word Association Publishers)
SILVER: The Bird Book, by Patsy Levang (Self-Published)
BRONZE: Jupiter and Gilgamesh, by Scott Archer Jones (Southern Yellow Pine Publishing)
---
---
Comments
---