The National Writers Series is kicking their yearlong celebration up a notch with a weeklong frenzy of author events, aptly titled BookMania. From October 7th to October 15th, book maniacs can head to downtown Traverse City to see some incredible authors in conversation. As NWS puts it, "it's the power of story to build community."
Community is certainly a big focus for BookMania. In addition to working with the local college, BookMania is also partnering with restaurants in downtown Traverse City to provide discounts and deals for attendees. View the BookMania schedule below, or visit the website here to learn more.
October 7 – Mardi Link with guest host Ron Jolly talking aboutThe Drummond Girls
October 8 – Vanessa Diffenbaugh with guest host Sarah Bearup-Neal talking about We Never Asked for Wings
October 11 – Ben Sidran with guest host Jeff Haas talking aboutThere Was a Fire: Music and the American Dream
October 13 – Bonnie Jo Campbell with guest host Thomas Lynch talking about Mothers, Tell Your Daughters
October 14 – Paula McLain with guest host Benjamin Busch talking about Circling the Sun
October 15 – Sarah Chayes with guest host Jack Segal talking about Thieves of State: Why Corruption Threatens Global Security
Feature
Front Street Writers
Preparing the Next Generation of Great Authors
When the National Writers Series began its first season in 2009, the perfect conditions came together for authors and booklovers alike to celebrate "a year-round book festival." Set in Traverse City, Michigan, the National Writers Series gained rapid acclaim for its conversation-like events that attract authors of all genres. Witnessing its success, NWS Co-founder Doug Stanton turned to the audience at a sold-out NWS event in 2010 and pitched an idea to take the program further. He called for a creative writing class that would incorporate a writer into the classroom, adopt a workshop setting, and interact with visiting authors through master classes, all for free. His idea was met with resounding support from not just the audience, but also the National Writers Series and the Traverse City Area Public Schools administration and board, setting the Front Street Writers Program into motion.
Front Street Writers is a special program for Stanton, who has authored two New York Times best-sellers, In Harm's Way and Horse Soldiers. When he was younger, he was helped through his final year of studying theater and creative writing at Interlochen Arts Academy by a generous offer from Helen Osterlin, a school board member. "Having such an experience when I was a teenager literally changed my life," says Stanton. "I've never forgotten how fortunate I was to be taken seriously by practicing writers at such a young age." In 2010, the National Writers Series established a scholarship for college-bound writers and two years later, Front Street Writers was founded. Now Stanton himself acts as a benefactor, generating funds for the Front Street Writers Program through the National Writers Series book and ticket sales.
Central High School Teacher-Librarian Kerrey Woughter has been an integral part of the program since its earliest planning stages, which took place in the basement of a local bookstore five years ago. For the past four years she has been the teacher and program director overseeing the FSW program. "I've obviously seen students' reading, writing and critical thinking skills improve," Woughter explains. "But there has been much more than that. I see students find friends and comrades in something they love to do – people they may not have found otherwise. I see quiet, shy and otherwise overlooked students literally and figuratively 'find their voice.'"
Front Street Writers partners with a local college to provide dual enrollment credit, an experience that has helped students get accepted into writing and arts programs as well as receive scholarships for their work. The National Writers Series also recognizes students itself, awarding one Fiction, Poetry, and Nonfiction prize each year. As Woughter asks, "What part of students lives does FSW not potentially touch?"
Though the writer-in-residence changes every year, each is a highly qualified writer with an MFA, capable of bringing fresh insight to the students' experiences. The 2015 writer-in-residence, Teresa Scollon, also attended Interlochen Arts Academy, both as a student and as a writer-in-residence. She now teaches composition and creative writing at Northwestern Michigan College and has received fellowships from the National Endowment for the Arts. Scollon is eager to guide Front Street Writers through it's fourth year and to work with talented juniors and seniors. "Jack Driscoll likes to talk about the tradition of writers welcoming new writers,' Scollon explains, "and this program exemplifies that ideal. I look forward to a year of exploring and expanding our writing."
As Stanton said, being taken seriously as a young author changed his life. Front Street Writers creates a similar environment through weekly workshops where students critique each other's writing. "Workshops have totally changed how I view writing" writes second-year FSW student Abigail Crick. "Before my first workshop I thought that editing was admitting a piece was weak - I had developed a habit of becoming offended upon constructive criticism. Now, after workshop, I crave critics and understand the vast improvements that can be made to any piece when several writers read it." The culmination of these workshops is a substantial portfolio of fiction, poetry, and nonfiction pieces. Students also open for authors at National Writers Series events, reading their work to audiences there and at their own Front Street Writers reading event in the spring. Workshops develop more than just a portfolio, however. "I think the most important skill," Woughter explains, "is critical thinking, to be able to look at somebody else's work and not just say whether it's working or not working, but why, and articulate that in a way that the other person can hear it."
Beyond working with a writer in craft and workshop settings, students often have master classes with authors participating in the National Writers Series. One-on-one time with the class and a successful, published author - not just one, but many throughout the year - allows students to learn what they want to know about writing. "At Front Street Writers," explains Stanton, "we talk about how do you do this, not only to make a life, but to make a living." The authors who come to class bring experience from all fields, from journalism to screenwriting, fiction to nonfiction, poetry to playwriting. They offer students a better understanding of what it means to write professionally, from their personal writing habits to the craft in their own writing. Once students understand the real-world opportunities that writing presents, it changes the way they think about their future. As Woughter says, "There isn't another program like it anywhere in the nation – where you meet this many writers, have a writer for a teacher, get high school and college credit and do it all for free."
---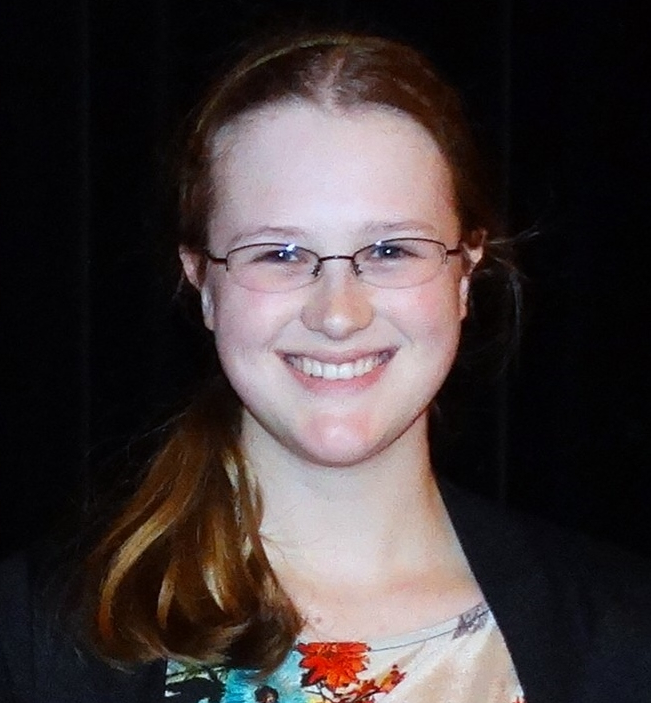 Anais Mohr is a senior at Central High School in Traverse City, Michigan. She is a member of Front Street Writers, a program where high school students are coached in a workshop setting by professional writers. She loves to read fractured fairytales and middle-grade fiction.
---
Comments
---