Independent Publisher on Instagram
Feature
So You Started a Blog (Part One)
Blog Tips for Beginners
You've decided to start a blog—congratulations! Blogging is a great way to reach readers in your audience and beyond, and gives you a leg up in the platform race. But the decision to begin the blog is only half the battle (okay, it's more like 0.0005%). How do you go from nothing to a viable site people will want to visit?
I undertook this challenge to see just what it was like to start from scratch. Until a few weeks ago, I had never intended to be a blogger. It sounded hard, especially when there was so much writing and editing in my daily life to begin with. But then I attended a writer's conference, and folks had so many questions about writing and publishing that I thought hey, I could provide people with this information. Thus, Editor Says was born.
Below are steps and tricks based on my experience and the copious research I've been doing over the past week. Have extra suggestions? Let us know in the comments section so your fellow writers can learn from your success!
Step 1: It's All in the Name
Answer these questions to find out of the name you've chosen for your blog works:
Is it unique—does someone else have a blog or website with this name?
Is it catchy—will readers remember it?
Does it give readers a good idea of the content you'll provide?
Does it tie in with any other books, sites, brands, etc. that you own?
Is the URL you want available?
Will you be happy with this name two or five years from now?
My experience: I chose "Editor Says" because it was a play off "Simon Says," something most readers would be familiar with. The name felt like it had that nice mixture of playful and authoritative, which was just what I was going for. It was short and to the point, and was universal enough that I knew it could grow and adapt with me.
Step 2: Where Will You Live?
There are a lot of great blog hosting sites out there these days. Two of the most popular are WordPress and Blogger (formerly Blogspot), both of which allow you to have a free blog depending on the theme and package you choose. These sites have many customizable options so you can create a blog that fits your personality and your message. They also have a lot of helpful widgets that allow you to integrate back and forth with existing websites or social media.
Whether you go with one of the sites above or start from scratch, you'll also have to decide whether you will purchase a domain name. Blog hosting sites allow you to have your blog title and the host in the web address for free (e.g. I am www.editorsays.wordpress.com), but if you don't want the pesky "wordpress" included, you'd have to buy your own domain.
My experience: I went with WordPress since I was familiar with the program and knew there were themes out there I liked. It took the better part of a Saturday and a fair amount of googling to get the site set up to my liking, but I thought that was a reasonable amount of time. I was able to find help articles for everything I wanted to do, and once I got the hang of making edits it was fairly straightforward to create what I'd envisioned. Bonus: WordPress has a handy app that I can use to check my blog when I'm away from my computer.
Step 3: What's It Going to Look Like?
Aesthetics are hugely important when it comes to blogging. You know when you've reached a blog from 2005, because it looks dated. You hate reading tiny white text on a black background because it hurts your eyes. Even the smallest step in the wrong design direction can turn readers away for good, no matter what your content is. I found a site called Design Your Own Blog helpful as I was doing my research.
Start by looking at other blogs that are similar to yours in content. Write down notes about what design elements they use: colors, fonts, layouts, etc. Take what appeals to you and search for themes (or create your own!) that follow those guidelines. Ask friends or family members for their honest opinions as you craft the site—what looks good to you may be a deal-breaker for someone else. You can't please everyone, but readers do appreciate when bloggers take their needs into account.
My experience: Because WordPress is so customizable,I was able to pick my theme, my color palette, and adjust everything from fonts to images across the page. I wanted something that looked clean and modern with a look that reflected my tastes but still felt relatively universal. I was able to find some free stock images from Pexels that I used as the headers for each page.
Step 4: The Blog Exists…Now What?
You've created the site, and now you're staring at a bunch of blank space. What next?
Most blogs have some combination of the following pages. Pick which ones are most relevant to you and start to flesh out the text.
Home:

This is where you will include basic information about the site. What kind of content will be there, how often will you post, etc.

About:

Tell your readers a bit about you—as much or as little detail as you feel comfortable sharing.

Contact:

How can readers get in touch with you? In addition to an email, be sure to provide links to your social media as well as other websites you own.
When it comes to creating the actual posts, check back next month for an article dedicated to what to post, when to post it, and more.
My experience: I too started with the basics: landing page (recent posts), home, about, and contact. Being a compulsive organizer, I also added tabs that compiled the information so folks could search a bit easier. For blogs about writing, I created "Tips for Writers." For blogs about publishing, I created "Publisher Insider." I also added a "Resources" page that has a bunch of helpful links that I reference constantly.
Stay tuned next month for "So You Started a Blog…(Part Two)" where I'll talk about the dos and don'ts of posting and gaining reads. And don't forget to check out Editor Says for more writing and publishing tips!
---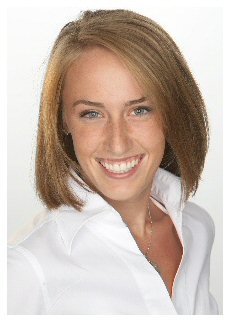 Jillian Bergsma Manning is a contributing editor for Independent Publisher. She graduated from the University of Michigan with a degree in English. She welcomes any questions or comments on her articles at jbergsma (at) bookpublishing.com. Follow her at @LillianJaine.
---
Comments
---