Independent Publisher on Instagram
Feature
Ready, Set, Write
Six Items to Prepare for a Writing Conference
Whether you're a writing conference virgin or veteran, each conference offers you the chance to further your writing career. And because you're taking the time out of your daily schedule (and likely making a dent in your bank account), it's in your best interest to be as prepared as possible when you arrive on the conference grounds.
Writing conferences are great places to get face-to-face meetings with industry professionals and established authors. Going into those meetings can be nerve-racking, but if you have your ducks in a row, all that stress can vanish. As one of the professionals on the other side of the table, I know there are six things I expect a writer to have ready when we meet for a critique session or an informational discussion. Check out the top six items you should prepare for your next conference.
1. Your one-sheet.
A one-sheet is a lot like a query letter. It has information about your book and who you are as an author. It isn't always personalized to a specific agent or editor, but provides a pitch that (fingers crossed) will hook your reader. Here are the elements of a strong one-sheet:
Basic information about your book, such as title, genre, and word count

The hook and synopsis in one or two paragraphs

A brief author bio, including platform information and any previously published works

Extra selling points, such as endorsements from other authors or strong connections who will help you sell your book (e.g. if Bill Gates has made a firm commitment to buy every Microsoft employee one of your books)
2. Your book proposal.
The book proposal is your chance to get detailed information about your book into the hands of a prospective agent or editor. Be sure to have the proposal available in physical form and electronically. Some editors—like me!—prefer to get materials via email during or after a conference. Check out the key pieces of a book proposal:
Pitch

Competitive titles

Audience research

What makes your title unique

Intending marketing techniques

Author bio

Author platform

Detailed synopsis or chapter outline

Sample chapters
3. Your business cards.
Yes, people still use business cards! Creating something simple and professional can allow you to quickly and easily connect with fellow writers or industry professionals. The trick is that when you hand someone your business card, they often hand one back! It isn't always an explicit invitation to contact them, but it's a great way to get a foot in the door. Read up on this article about why business cards still matter.
4. Your manuscript.
If you are a fiction writer seeking an agent or editor at a writing conference, be sure your manuscript is complete and edited. (Edited by you and one other person, please!) Most editors and agents will not accept incomplete fiction manuscripts, so make sure you come with a finished product. If you are a nonfiction writer, agents and editors will want to see you have a strong outline and sample chapter (or two), as well as a proven platform to reach your audience. For both fiction and nonfiction, you don't need to bring the full manuscript to each meeting, but you should let folks know it's available.
5. Your meetings.
Review the list of the available faculty and do some research into who they are and what they do. Make the most of your time—and the pros'—by selecting appointments that will be the most useful to you. Learn about the types of books an agent or an editor is interested, and do some digging into their company so you're aware of the larger body they serve. Go to your meetings ready to show why you are a good fit for that agent or editor and wow them with your knowledge!
6. Your questions.
Writing conferences aren't just places to pitch your book—they're also places to learn. A lot. Before you set off for your conference, make a list of questions you'd like answered. Perhaps you want to learn more about the publishing industry, or get tips on writing dialogue, or see if there are people you can connect with to create a critique group. Seek answers to your questions throughout the conference during classes, meetings, and even down time with other writers.
For more ways to get the most out of writing conferences, read this article on getting your money's worth at conferences, or check out the links in the sidebar!

---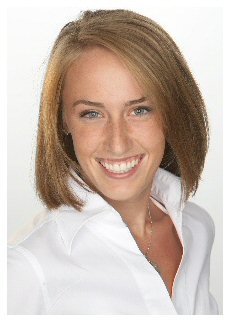 Jillian Bergsma Manning is a contributing editor for Independent Publisher. She loves reading and writing but not arithmetic. Follow her on Twitter at @LillianJaine or on her blog at www.editorsays.com.
---
Comments
---