An Award-Winning Series
Toby Neal's series, Lei Crime Series, has won multiple IPPY awards as well as landing on the USA Today bestseller list. Learn more about her books on her website here.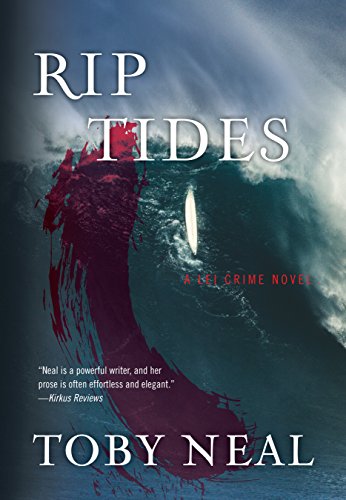 Rip Tides, by Toby Neal (Self-Published)
2016 IPPY Awards Bronze Medalist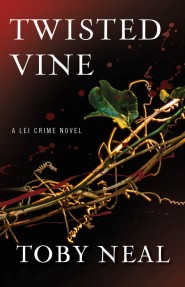 Twisted Vine, by Toby Neal (Self-Published)
2015 IPPY Awards Silver Medalist
Feature
How to Break the Bestseller Lists with an Indie Series
Advice from an IPPY-Winning Author
How do you break the bestseller lists with an indie published series? I've made a six figure income and hit the USA Today bestseller list with the last three titles in my award-winning (including two IPPYs!) Lei Crime Series since I distributed my twelve-book series widely on all platforms.
Here are the steps I took, in case they're helpful to you in charting your path to bestseller status:
1. Write a series in a popular genre.
Write a series in a popular genre, minimum of five books, before expecting to make any real money. This is a known strategy with lots written about it, so I won't belabor the point.
2. Write well and collect as many reviews as you can. The best thing you can do when you're starting out is keep writing the next book, improving your craft and collecting reviews and awards on the ones you have. This will provide a solid platform for later efforts to rest upon.
3. Build a base of readers.
I work hard to capture and keep my readers by offering incentives to join my email list, giving them perks, freebies, and pictures of Hawaii—and continually writing the next book. There will always be lulls and slow months—but if you've diversified income streams and have enough product (I now have twenty books out in print, audiobook, phone app, and ebook) you can weather the ups and downs of the market and continue to grow at a steady pace, without one single "breakout book."
4. Work with your book distributor(s) to get preferential visibility.
I use Draft to Digital for distribution because they have a faster, cleaner, better tech platform than Smashwords (having tried both.)I contacted their marketing division directly to see if they could help me gain attention for my books with the main distributors other than Amazon—and they got me a Deal of the Day on B & N that was the beginning of my momentum on that platform. It's worth asking!
5. Do a sale or giveaway to gain momentum.
Accelerate the process of gaining new readers/exposure by doing a "sale" or freebie giveaway, particularly on the first in series book. I was lucky enough to get a Bookbub listing for .99 with Rip Tides, an IPPY winner, which fed into a presale for the next book, Bone Hook. I sold close to ten thousand copies on that sale, which was enough to get me onto the USA Today Bestseller list for two weeks—but I never even knew it! I just went on to do my same strategy a few months later. In January I put Bone Hook on sale, (leading into Red Rain, the next title) and that time, Draft to Digital were the ones to let me know I'd made the bestseller list! I did it again the next month with Red Rain.
People debate the value of discounting/giveaways, but every time I do a short-term discount, I hope to keep loyal readers happy by making the books affordable, and capture new readers with a low risk incentive. So far, it's been win-win for all.
Advice to Writers Starting Out:
Work on writing the next book as a priority, and don't worry too much about marketing. When you have five or more books in your series (of whatever genre) go to all platform distribution and do some discounting and giveaways, and perhaps make your first in series book perma-free.
Along the way, look for ways to capture and engage your reader base via the social media platforms that you most enjoy (I like Twitter, Instagram and Facebook) as you build your momentum. By the time you have enough books out, the bestseller lists are a real possibility.
---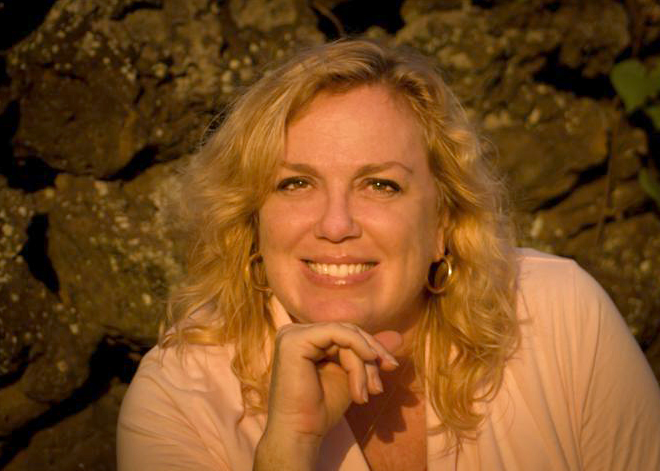 Toby Neal was raised on Kauai in Hawaii. She wrote and illustrated her first story at age 5. After initially majoring in journalism, she eventually settled on mental health as a career and loves her work, saying, "I'm endlessly fascinated with people's stories." Visit her website, tobyneal.net, for more information.
---
Comments
---