An Award-Winning Book
Amna Boheim's debut novel, The Silent Children, won the 2016 IPPY silver medal for Best Suspense/Thriller.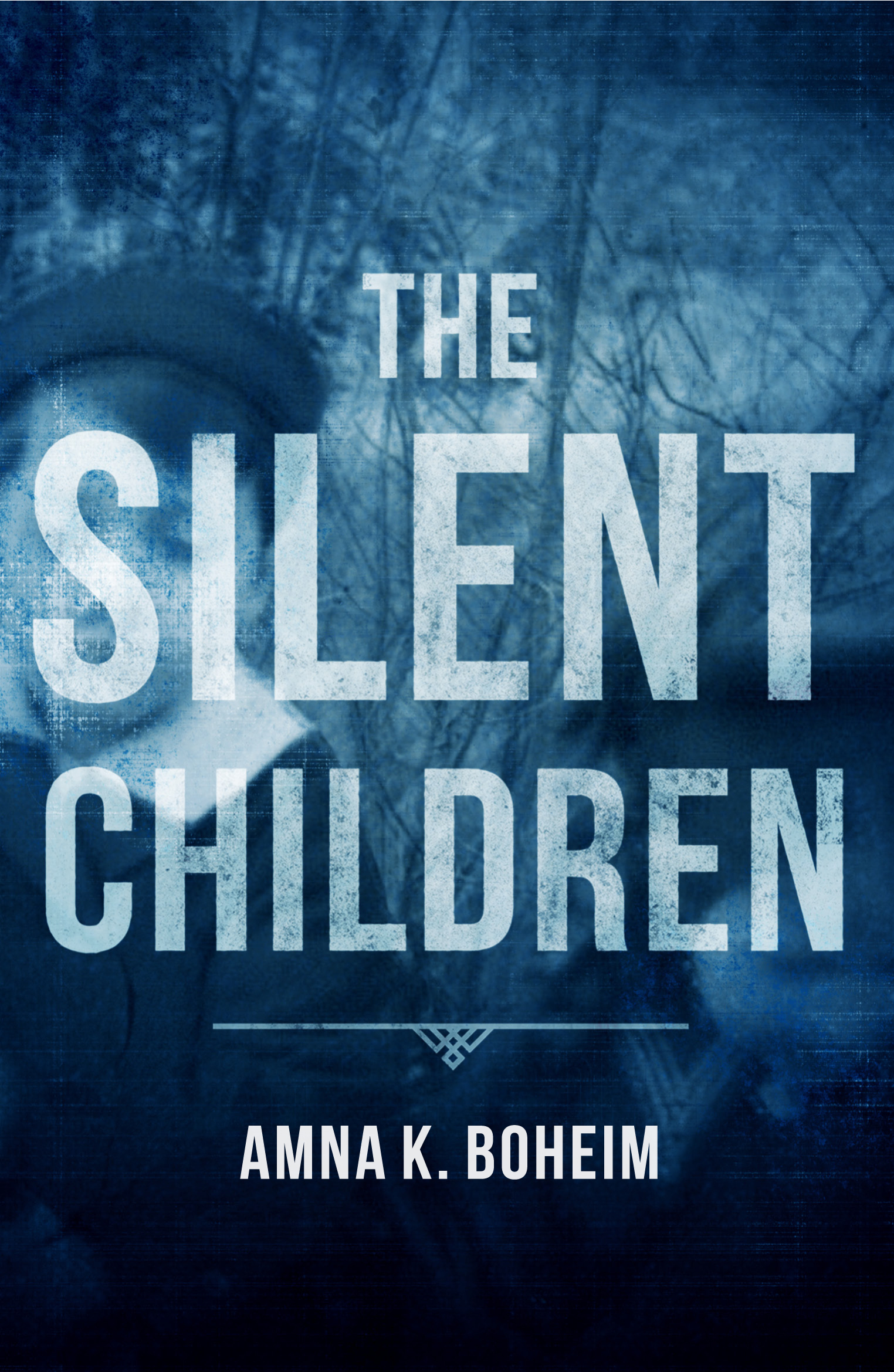 The Silent Children, by Amna K. Boheim (Self Published)
Amazon / Amazon UK / Waterstones / WH Smith / Kobo
Feature
Vienna: A City Carried Forever in Your Soul
Reflections on Place from an IPPY-Winning Author
It's September, 2013. Child Number Two arrived four months ago. I'm back at my desk, which we've now moved to our bedroom. I switch on my computer and open up a file marked, The Silenced Children. I've already read the draft I rattled out within six months, desperate to get it out before Child Number Two popped out. And God, it is rubbish. Actually, calling it that is an insult to the word. The draft is a miserable and flabby attempt at a first novel.
And so the work begins to reshape it, strike out characters, toss out distracting sub-plots and sharpen it into the story that I've now bedded down in my mind. As I type away in snatched moments of free time, the story races ahead, my characters become more flawed, more nuanced. I'm throwing obstacle after obstacle at my main character, Max Gissing. I don't want him to be perfect. I want him to be slightly dysfunctional, slightly awkward. I'm breathing life into my characters and story and as I write, ideas float to the surface adding more depth to the plot, and those things keep me typing away. Never mind that the story turns darker, that the subject is slightly disturbing – something that no sane mother of two should be writing about. But who cares? I'm writing and that's all that matters.
But then I hit a wall. And there's no climbing over it, or knocking it down. The thing is, I've lost any sense of place. And place, for this novel, is important. I'm talking about the streets Max Gissing treads, the house where most of the action takes place. I can't just conjure them up from thin air. Because, you see, the place where the story is set, is Vienna.
Don't get me wrong: I've been to Vienna. Not once, but twice. In fact, I fell in love with the place shortly after I fell for my (Austrian and Vienna-born) Better Half.
'I have to go there,' I tell him.
'Why not use the internet?' he says.
'Googling,' I tell him, 'is not an option.' I don't tell him that motherhood's turned my brain into mush and I can't remember a thing about the city. But just then, a flash of inspiration cuts through the mush. 'Why don't we go away for the weekend … WITHOUT children?'
A 'discussion' follows, but to minimise word count, I'll skip over the detail … And so my Better Half and I go to Vienna.
Once we begin walking around the city, visiting the museums and the galleries, I know I was right to set my story in Austria's capital. Vienna has an impressive yet quietly restrained atmosphere. Behind the grand neo-classical façades, a dark undertone flows through the city. Perhaps it's to do with the history of the place, the role it succumbed to before and during World War 2, and the role it played on the frontline of the Cold War. Then I think of the breakthroughs born in this city – the art, the science. It's fascinating. So fascinating that I think of another story I could write.
'Finish the first novel first,' my Better Half says.
We visit the Leopold Museum, home to many pieces by the Expressionist, Egon Schiele. You look at his drawings and paintings, the boldness of his work, which, at the time they were done, went beyond anything that could be captured by camera. There's a fear permeating Schiele's work: the relationship between mother and child, the relationship between lovers, his relationship with death. In the Belvedere, there's one painting by Schiele that captures my attention. I had seen it before and wanted it to play a role in my story. For want of a better word, call it a cameo. Seeing it again fuels my imagination.
The streets of Hietzing seep into my consciousness. There's something about its turn-of-the-century villas, the quiet tree-lined roads, the fact, perhaps, that I'm visiting the place in autumn. I 'find' the house Max Gissing inherits from his estranged mother. But I'm not going to replicate it. Instead, it'll serve as a rough blueprint. And that's the thing with fiction: you can choose a setting and fashion it to your liking. I even move the house to another (very real) street – Himmelhofgasse. The street itself is a gentle incline, but I picture it as steeper, more dramatic, with the houses set a little further apart from one another. But, I tell myself, I'll stay true to its views.
And so I have what I need to fill the gaps. I'm armed and raring to go again. I reel out a draft that's not so rubbish, one that The Literacy Consultancy reader, Ashley Stokes, tells me is, 'good' with a, 'strong sense of place.' But he doesn't like the title. 'It's weak,' he says. 'Call it The Silent Children.' I send a draft to my editor, Averill Buchanan. She likes it, although she tells me that it needs more work. It's 70 percent there, then 90, then 99 percent there. And, we're done ...
… It's November 2016. Child Number Three arrived a little over a year ago. I'm sitting in my very own study. I switch on my computer and open up a file marked, X. I read the draft I rattled out within six months, desperate to get it out before Child Number Three popped out. And God, it is rubbish. Actually, calling it that is an insult to the word. The draft is a miserable and flabby attempt at a second novel. But I know what I need to do to make it right. I've a plan of action. I know the story, the characters. And, I know the setting: a seaside town in the north-east of England. I don't even have to visit the place. Why's that? I ask myself. Perhaps it's because I was born there, grew up there. Whether I like it or not, it's a part of me. I can picture the roads, the houses, the sea, the stretch of beach and coastline; the snaking country roads. When I close my eyes, I can smell the brine, taste the saltiness in the air as the seagulls swoop and soar across the grey-tinged sky.
Title adapted from the following quote: "Vienna wasn't just a city, it was a tone that either one carries forever in one's soul or one does not." Sándor Márai, Embers
---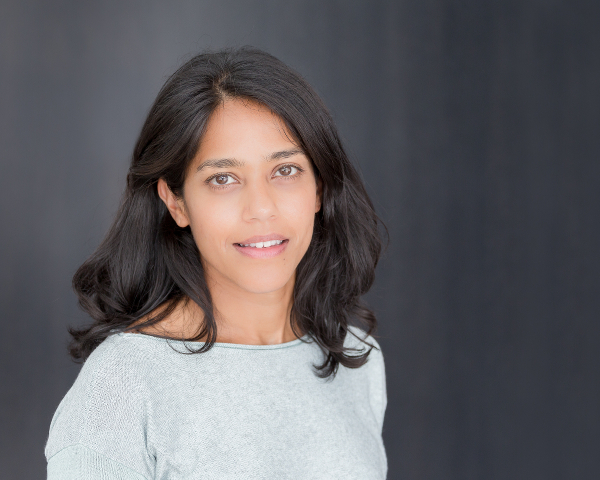 Amna K. Boheim worked in investment banking before turning her hand to writing. She completed two Faber Academy writing courses, including the six-month Faber Academy Writing a Novel (online) course. She authors a blog under the title, Djinn Mamu … & Other Strange Stories and posts snippets on writing and life in general. The Silent Children – a supernatural mystery set in Vienna – is her debut novel.
Connect with Amna on:
Facebook: facebook/akboheim
Twitter: @akboheim.com
Goodreads: Goodreads/AmnaKBoheim
Her website: http://akboheim.com
---
Comments
---