Stay tuned for literary days next month including…
School Library Month: the month of April

Hans Christian Andersen's birthday: April 2, 2017

Washington Irving's birthday: April 3, 2017

Maya Angelou's birthday: April 4, 2017

D.E.A.R (Drop Everything and Read): April 12, 2017

National Library Week: April 9–15, 2017

William Shakespeare's birthday: April 23, 2017

World Book Day: April 23, 2017

National Readathon Day: April 23, 2017

Children's Day/Book Day: April 30, 2017
Feature
March Is National Reading Month
Letís Get Reading!
March is National Reading Month! From Read Across America Day and Dr. Seuss's birthday (March 2) to Freedom of Information Day (March 16) to Robert Frost's birthday (March 26), this month is packed with literary love.
National Reading Month is great for grown-ups—an excuse to read more books? Yes please!—but the real focus of these 31 reading days is on children's literacy. Studies have shown dozens of ways that reading helps prepare kids for successful futures, from increasing vocabulary and communication skills to exercising imaginations.
But not all kids are reading. A study from the Department of Education and the National Institute for Literacy found that 14% of the U.S. population can't read, and the National Center for Education Statistics estimates 65% of fourth-graders read at or below the basic level.
So what does this mean? It's time for us book lovers to start sharing the magic of reading with the youngest generation! Scholastic has wonderful resources for helping readers aged 0–13, and this blog post from Common Sense Media talks about how to engage teen readers who have about 10 billion other options vying for their attention.
But the single most important thing you can do for a child learning to read or learning to love reading? Read out loud! If the children in your life are too young for reading on their own, or are in the early learning stages, there are tons of ways to get them engaged with books and language at an early age. (Check out this great article from Leap Frog for ideas.) Reading together is always a #1 strategy for language development and instilling a love of books.
The month of March is also host to Read Aloud Month, and ReadAloud.org has created a national literacy campaign that challenges every parent to read aloud to their child for 15 minutes a day. Reading aloud with children helps build bonds between parent and child, creates an encouraging learning environment, and prepares kids for a lifetime of reading and academic success. You can start reading to a child at birth, and 15 minutes can make a world of difference in a developing reader.
Whether you're a parent, a relative, a librarian, or just a reading advocate, look for ways you can help the child in your life become a stronger reader. If you don't have a child at home you can read with for 15 minutes each day, look for programs in your area that need reading volunteers to pair with students. And if you're interested in getting more involved with children's literacy, learn about some of the organizations below:
Children's Literacy Foundation
National Center for Families Learning
National Head Start Association
(Find local options via the National Literacy Directory)
---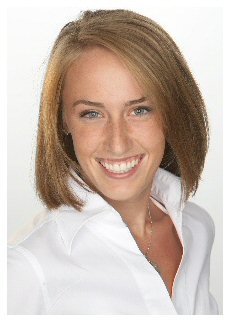 Jillian Bergsma Manning is a contributing editor for Independent Publisher. She loves reading and writing but not arithmetic. Follow her on Twitter at @LillianJaine or on her blog at www.editorsays.com.
---
Comments
---