Here are two other poetry "entries of note" the judges were impressed by:
Wild, Wild Erie, by Paul Durcan (Toledo Museum of Art) is poetry inspired by the artwork housed at the Toledo Art Museum.
"In his first project with an American museum, leading Irish poet Paul Durcan has penned fifty poems based on works that he selected from the Toledo Museum of Art's world-class collection during an intensive residency. The result is a surprisingly joyous journey of discovery, with unscheduled stops along the way at the Jardin du Luxembourg and the Gare du Nord, Iraq and Damascus, Dublin Bay, and the Lake Erie marshes. Durcan's wry, wise observations, speculations, and fabrications about the works of art that are his inspiration open unexpected avenues for readers to respond both to the poems and to the art, creating new contexts and ways of seeing for a unique and illuminating literary and artistic experience."
- from the Toledo Art Museum website
The Myth of Water: Poems from the Life of Helen Keller, by Jeannie Thompson (The University of Alabama) are written in the voice of Keller and dig deeply into her amazing life.
"The Myth of Water is a cycle of thirty-four poems by award-winning Alabama poet and writer Jeanie Thompson in the voice of world-renowned Alabamian Helen Keller. In their sweep, the poems trace Keller's metamorphosis from a native of a bucolic Alabama town to her emergence as a beloved, international figure who championed the rights of the deaf-blind worldwide. This is a deeply personal story of coming through—not overcoming—a double disability to a fully realized life in which a woman gives her heart to the world."
- from the University of Alabama Press website
Independent Publisher on Instagram
Feature
The Power of Poetry
Here are the 2017 IPPY Award-Winning Poetry Books
Times are tough but poetry still matters. It continues to speak truth to power (assuming power is listening) and serves to drop useful insights among fellow travelers who haven't met yet.
Poetry is a pragmatic tool which has the capability to ask and answer life's big questions. When that stylized Q & A process (however overtly or subtly it appears in the lines) is in artful hands, one person's effort may save others hard-learned trouble on the journey or prevent a painful experience.
This year's Independent Publisher Book Award-winning poetry books were selected from a record-sized pool of entries. It was a joy seeing the multiplicity of organizing approaches from the strong independent poets, and a greater determination than ever to tackle the relevant. There were several terrific contenders. There's been a sharp downtick in the publishing of poetry books about pointless matters lately. We can be glad for that.
Here is the listing and some brief highlights of the books that won top honors.
Gold: Life As It by Daneen Wardrop (The Ashland Poetry Press)
Silver: Magic City Gospel by Ashley M. Jones (Hub City Press)
Bronze (tie): Where You Want to Be – New and Selected Poems by Kevin Pilkington (Black Lawrence Press) and
Third Voice by Ruth Ellen Kocher (Tupelo Press)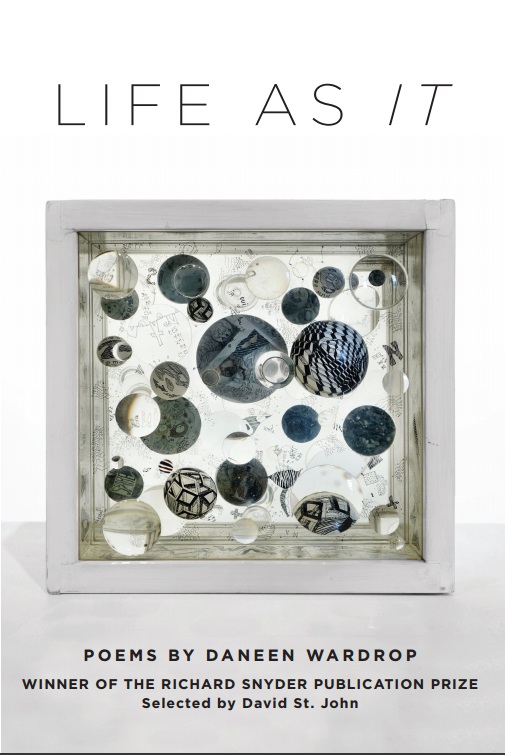 Life As It – Daneen Wardrop's prose poems are trim, sleek, loaded with meaning. They show light compression and suggest curious backstories that gets the reader to larger issues. People want to know why we're here, what life is truly about. We can't stop questioning until we get answers, as "Beethoven," indicates:
"Does it matter if we find the root note of a heartbeat? Not in the name of Enoughness, but of what lets us go."
St. Theresa of Avila takes a turn through these poems to demonstrate the capabilities of a mystical thinking that can see situations from the views of both the Self and the Other at once.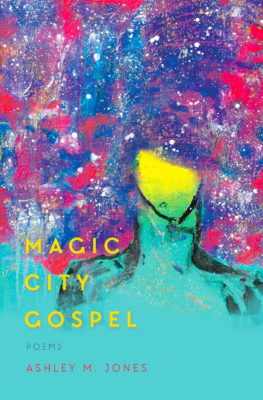 In Magic City Gospel – "Birmingham Fire and Rescue Haiku, 1963" opens:
"What about us said / we were on fire?"
It's a question Ashley M. Jones answers with refreshing linguistic variety and unfailing directness throughout. Magic City Gospel in turn pokes fun and indicts various racial injustices based in Alabama and further around the American South. Our current troubled era is shown to tie too well to the clear wrongs of the Civil Rights era and American slavery. Loaded with energy, musicality, these poems are meant to be aloud.
Kevin Pilkington's New and Selected collection,Where You Want to Be, tends toward the voice of the regular thinking guy whose reality sometimes bends to fit the rules of living in a densely populated city. In a steady voice that is matter-of-fact, expository rather than inscrutable, stability-inducing poems function together as an undeniable testament to the love of life. Pilkington's self-assigned task is laid out with a swirl of surreal emphasis in "A Manual for Urban Living:"
"And when I heard a neighbor on
the first floor was found in his
living room hanging from a piece
of Third Avenue around his neck,
I decided to find out what was hanging
over my head."
Ruth Ellen Kocher puts out one fine collection after another. The poems in Third Voice jump out of the book already breathing, instantly vital. They're made to be heard aloud as much as be seen on the page, yet the layout is used in several poems as another layer of information. Structured to follow a minstrel show that features both constructed characters and existing cultural icons, beautiful language and pointed satire are perfectly joined. The format and the characters together allow the speakers to explain what needs explaining from various points of view. "Skit: Lacy Watches Richard Pryor Talk About Love" serves to clarify the difference between genders:
"Women he says get they heart broke They cry Men and he waits for laughs to go shallow Men hold that shit in like it don't hurt them Walk around and get hit by trucks.
It seems that poets already heard the admonition from Kocher's "Olio 44":
"Slow it down No one talks about the truth anymore."
So now we're listening for truth.
---
TODD MERCER of Grand Rapids and Antrim County, Michigan is the lead poetry judge for the Independent Publisher Book Awards. He won the Dyer-Ives Kent County Prize for Poetry (2016, 2013), the National Writers Series Poetry Prize (2016) and the Grand Rapids Festival Flash Fiction Award (2015). He reviewed for the former ForeWord Magazine, NewPages.com, judged contests at Publishers Weekly and was editor of Dunes Review. His digital chapbook, Life-wish Maintenance, appeared at Right Hand Pointing. Mercer's recent poetry and fiction appear in 100 Word Story, Bartleby Snopes, Blink Ink, Cheap Pop, Eunoia Review, Flash Fiction Magazine, The Lake, Literary Orphans, Main Street Rag Anthologies, Midwestern Gothic, Sonic Boom, Split Lip Magazine, and The Magnolia Review.
---
Comments
---