An Award-Winning Book
Pieces of Me won a 2017 IPPY Award in Autobiography/Memoir, as well as being listed as a 2016 USA Best Book Award Finalist and a finalist in the International Book Awards.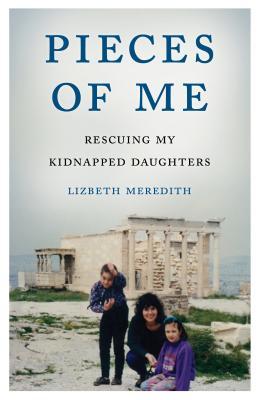 Pieces​ ​of​ ​Me:​ ​Rescuing​ ​My​ ​Kidnapped​ ​Daughters,​ ​by​ ​Lizbeth​ ​Meredith​ ​(She​ ​Writes​ ​Press)
Independent Publisher on Instagram
Feature
Lessons Crisis Taught Me, Revisited During Publication
An IPPY Winner Shares Her Story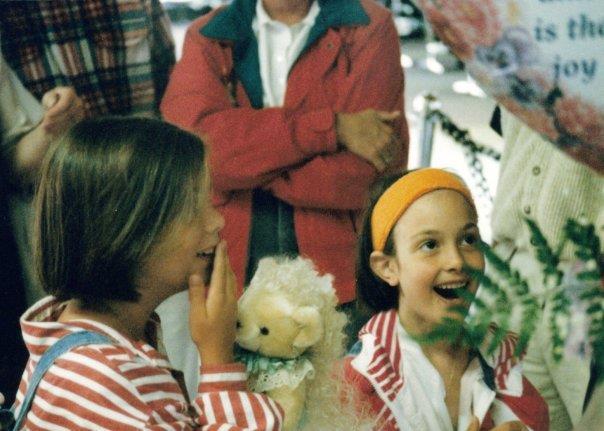 I hadn't realized when I began my publication journey that I'd essentially put myself back into crisis mode. I'd lived a small life for many years after bringing my kidnapped daughters home from Greece. I enjoyed the anonymity of it, the sacred routines I'd created, and the quiet I'd cherished after all my little family had been through.
And then I decided to publish my memoir. I'd hoped to publish it for years, but now I was really going for it. My girls were grown. My worklife, predictable. I was ready for the challenge. Why not? How hard could it be?
The process of publication borrowed heavily from lessons I learned as a survivor of domestic violence and as a mom of abducted children. But this time, the long periods of isolation, the negative feedback I received, the feelings of utter despair were all generated by me. I actually signed up for this. There was no one to blame but me.
By definition, crisis is a time of intense difficulty, trouble, or danger. And while danger didn't apply to publishing, the intense difficulty and trouble at times certainly has. But lessons learned from the abduction crisis informed my path to publication.
Reaching Out for Support Is Critical
It's tough stuff, asking for a stranger's time and attention.
Perhaps the most important advice I received after I took my girls and fled to the battered women's shelter was, "You're going to have to convince everyone you're seeking help from that you're important. That your situation matters. There are a lot of people needing help. You must be convinced that you're worthy, and convince them of the same."
The them she referred to was staff at public assistance, housing assistance, and Alaska Legal Services.
Launching a book decades later created a different kind of crisis that required a very similar response. There are more than half a million books published each year. That's a lot of authors looking for readers and publicity. To succeed, I had to borrow from what I'd learned in my earlier crisis and insist that my book find a home on reader's shelves and in their hearts.
I had to nudge people I knew and many I did not. And re-nudge them. I had to believe my story had something to offer the world. And I had to be relentless, making cold calls, sending emails, applying for grants, and becoming more active on social media to elicit the support my book and I needed. I even wrote a blog post about how others can help authors launching their books, and found my readers to be responsive. To my delight, I discovered that people want to help. They just need to be asked and directed how.
I was pleasantly surprised at the shares the post received. People aren't trained to know what to say or do when their friend is in crisis. Similarly, our readers aren't trained to know how to help authors. They need to be told that their Facebook shares, their honest online reviews, and their invitations to book groups are helpful and important.
Friendships Are Tested
A crisis can be taxing to relationships. The energy suck, the introspection required can kill the give and take. After my daughters' disappearance in '94, a childhood friend and I parted ways. Friendship with me, at that time, was complicated. My neediness outweighed my benefit.
Similarly, the publication process impacted my relationships. Friends and family's needs took a backseat to my book's deadlines. Some relationships were strengthened. Others were stretched thin.
As the release date of my book drew near, another close friend became sullen and acted more like a tantrumming toddler than the dynamic woman I knew her to be. I'd long pictured her helping me at my book's launch. And I was encouraged when she repeatedly asked me to repeat the event dates. But instead she booked an impromptu vacation. When she returned, things were different. My best guess? I had tipped the scales of our friendship, which had long hinged on her being center stage and me enjoying my role in the background. In the moment, the slight felt insurmountable. Now, months later, I can look back and see that my emotions and reactions were amplified during my publication and launch period.
What Comes Next is the Hard Part
On May 24, 1996, I returned to America from Greece with my two traumatized little girls. We received a hero's welcome at the airport. Flowers. Friends. News photographers. It was the happily ever after I'd dreamed of for more than two years after my girls were kidnapped. But the next day, I woke up, and the real work began, addressing emotional pain, educational deficits, financial ruin, and ongoing safety concerns.
My book's release was similar. On September 20, 2016, my memoir was released. I'd been so certain that the heavy-lifting was over, and that on that date I could take a deep sigh and relax a little.
Not so. That day went on like any other. I went to work. I scooped the kitty litter upon my return. And I surveyed the road ahead; creating a successful launch party, booking as many blog tours as possible, begging shamelessly for honest online book reviews, and saying yes to as many event requests that rolled in.
The ever-changing tides of the publishing world haven't been easy to navigate, but if my earlier experiences have taught me anything, it's that nothing worthwhile really is.
---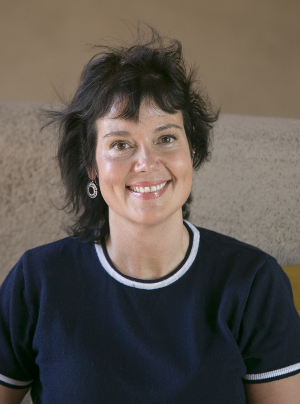 Lizbeth Meredith is a writer based in Alaska with a bachelor's degree in journalism and a master's degree in psychology. She has worked as a domestic violence advocate and a child abuse investigator, and with at-risk teens as a juvenile probation supervisor.
Her memoir, Pieces of Me: Rescuing My Kidnapped Daughters recounts the author's two year struggle to bring home her internationally abducted daughters from Greece to Alaska. It's the story of a 29 year-old woman whose life was marked by domestic violence and childhood kidnapping who faced a $100,000 problem on a $10 an hour budget. More than simply a missing children's story, Pieces of Me is also the story of the generous community in Anchorage, Alaska and a growing support system in Greece who joined Lizbeth's efforts to make the impossible a reality.
---
Comments
---