Told with self-deprecating wit...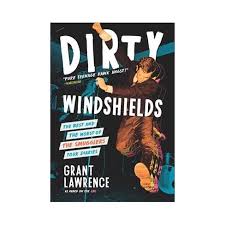 From the Douglas & McIntyre website:
Dirty Windshields is the long-awaited memoir from CBC host and award-winning author Grant Lawrence, baring all the salacious and hilarious details from his touring days as the lead singer of Vancouver-based rock and roll band The Smugglers.
Formed when most of the members were still in high school, The Smugglers came of age during the height of the grunge explosion in the early 1990s, when Grant, working as a concert promoter, put on shows for Nirvana, Green Day and Bad Religion, among many others.
In Dirty Windshields, Grant chronicles the band's booze-fuelled, sweaty, broke and wayward attempts at rock and roll glory as they trekked across Canada, the United States, and eventually, Europe and the Pacific Rim. In their sixteen years of touring, the Smugglers experienced all the highs and lows the road can offer, from playing a gig at New York's legendary CBGB club to starting a riot in a Denver nightclub to having their performance tuxes stolen in Australia.
Through the fights, sexual misadventures, new friendships, dance contests and mayhem, the band grew up together on the road. Told with Grant's signature self-deprecating wit, the anecdotes develop into a compelling story of the growth of an independent, do-it-yourself touring band, a community, and a musical movement. So crack open a semi-cold can of Black Label beer, stick a Smugglers tape into the cassette deck and let the good times roll.
Feature
Vancouver Shakedown
New York City in 24 hours: a how-to guide
Your challenge: you have exactly 24 hours to visit the largest city in the United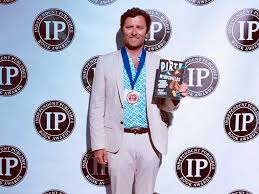 States. What do you do? How do you manage your time? Where do you go? What do you see?
That's exactly the conundrum that was presented to me recently. I found out in April that my latest book was nominated for an award, and that the ceremony was going to be held at the world-famous Copacabana nightclub in Times Square, New York City.
I knew I had to be there, that it was a life opportunity not to be missed, but due to work and family obligations, I could only shave out exactly 24 hours to pull it off.
If you're ever faced with such a test, here's how you do it:
First piece of advice: catch the nonstop flight on Philippines Air (Vancouver is the stopover between Manila and NYC) at a great price of $500-ish return. The flight leaves Vancouver at a comfortable 2:20pm.
Onboard, you get a hot meal, booze, headphones, movies, and a pillow and blanket all for free, which seems downright deluxe compared to current Canadian air travel standards.
The flight gets you into JFK at 10:30pm, and since you're packing light, you can breeze through customs and get into Manhattan by 11:30pm.
Second piece of advice: stay on Pacific Time. If you're anything like me, shuteye is the last thing you'll want when you've landed in the City That Never Sleeps. There are plenty of options in every direction for late night eats and drinks.
If you're staying in Times Square like I was, you're right on the edge of Hell's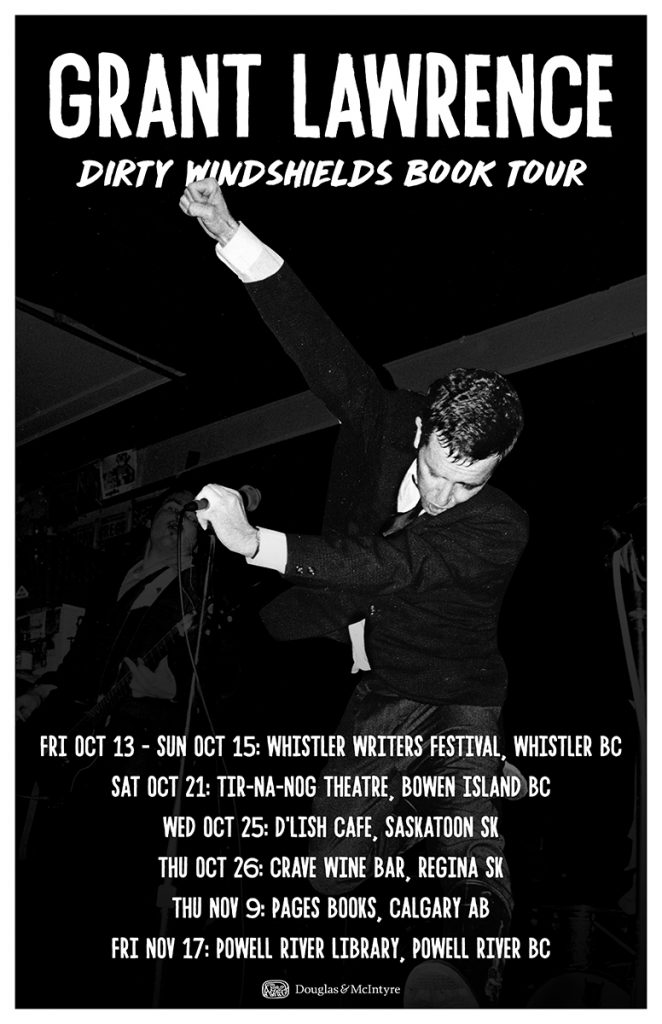 Kitchen, which is filled with great hole-in-the-wall bars and restaurants. Hike over to As Is at the corner of 50th Street and 10th Avenue for an excellent selection of craft beer and elevated bar food to get your 24 hours off to a buzzing start.
The next morning, sleep in until 30 minutes before your pre-arranged late checkout, leave your luggage with the bellman at the hotel, and hit the mean streets!
Third piece of advice: you probably know a few people in the Big Apple, but don't try to see them. You'll never pull it off. Explain your conundrum in advance. They'll understand, and won't get pissed off when they see your Instagram photos.
You won't have time for a leisurely brunch, so pop in to the Shake Shack (multiple locations) for a high-end fast food breakfast sandwich of cage-free eggs and applewood smoked all-natural bacon.
There's plenty of ways to get around New York, the most obvious being your feet, the subway, and taxis. It was a gorgeous day when I was there and I needed to move fast, so I opted for one of the many Citi Bikes, which are exactly the same kind of Mobi rental bikes available in Vancouver.
There's one big difference: there is no law that says you have to wear a helmet in New York. That means that, unlike Vancouver, Citi rental bikes do not come with helmets, which seems crazy, given the general mayhem of New York streets.
I went for it anyway, and it's a fast, energizing and semi-dangerous way to see the city. There are separated bike lanes on most of the north-south avenues, and plenty of designated bike paths on the west-east streets.
Fourth piece of advice: when biking NYC, try to be a kayak and not a salmon. In other words, treat the streets like a raging white water river and… go with the flow. Always ride with the traffic and other bikes, never against (same rules apply for the Stanley Park seawall, eh?)
My next stop was in beautiful Central Park, to seek out the Balto statue (a sled dog that delivered serum to a bunch of sick kids in Alaska 100 years ago, a story that my son is obsessed with). Come for the statue, stay for the people watching. New Yorkers are a ridiculously fit bunch. There were more glistening six packs in Central Park than the entire Vancouver brewing district.
Next was a trek to Tribeca for lunch, then pedal-powering through SoHo, Little Italy, and the Bowery. After that: Washington Square Park, Greenwich Village and Union Square.
Then it was a quick change in the hotel bathroom to be in time for a pre-awards show dinner at Sardi's. That's the legendary restaurant in Times Square where the walls are covered in celebrity caricatures. Everyone dining around you looks famous, too.
The book awards show at the Copacabana was everything I hoped it would be: the Copa is a storied club that has raged through most of the popular music eras of the past 100 years (as well as serving as a set for such films at Goodfellas, Raging Bull, and Carlito's Way). Somehow, the Copa got hung up on the disco era and has never changed.
The show was hosted by the irrepressible Jim Barnes, otherwise known as the "IPPY Hippie." Barnes served as both MC and main contact for anyone like me making the trek to New York for the show. With dozens of categories and winners, I'm not sure how he managed to keep track of us all, but he did so with casual flair. The bearded, longhaired Barnes was clad in a brilliant white tuxedo, ruffled blue shirt and bow tie, which seemed letter-perfect for the occasion in the disco-themed Copa. It was an incredible experience for me, a lowly memoirist from Vancouver, to squeeze through the packed ballroom to meet authors from all over the world: Australia, Germany, Brazil, New Zealand, and Iceland, as well as from across the USA and Canada.
And somehow my book, Dirty Windshields, actually won a medal, too. After a quick pose for a press shot, it was back into the madness of Times Square and into a taxi for the airport. At 11:30pm I was on board Philippines Air for the red-eye flight direct to Vancouver.
By 10:30am the next morning, I had gone from the Copacabana to kindergarten: it was orientation day for my son at his new school in East Van.
Fifth piece of advice: don't do New York City in 24 hours.
* * * * *
Grant Lawrence is the author of Dirty Windshields: the best and the worst of the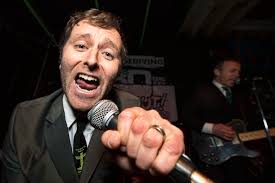 Smugglers tour diaires, which won an Independent Publisher Book Award (IPPY) in New York on May 29, 2018. Visit his website: grantlawrence.ca
---
Comments
---