About the Awards
The Living Now Book Awards celebrate the innovation and creativity of newly published books that enhance the quality of our lives, from cooking and fitness to relationships and mature living. The awards are open to all books written in English and intended for the North American market. The gold, silver and bronze medalists in this year's Living Now Book Awards offer a list of books representing some of the fastest-growing segments of book publishing today, and the Living Now Book Awards publicize the importance of these books to readers and their vitality in the marketplace.
The awards are presented by Jenkins Group of Traverse City, Michigan. Jenkins Group has been involved in book packaging, marketing and distribution since 1988, and is dedicated to promoting books that improve readers' lives and bring families together.
Feature
2018 Living Now Awards Results
Recognizing the Year's Best Books for Better Living
Here are the main category winners of the 2018
Living Now Book Awards. Medal-winning books came from 27 U.S. states, 2 Canadian provinces, 2 Australian states, the United Kingdom and Denmark.

CLICK HERE to view the Living Now Awards Mind-Body-Spirit and Evergreen Awards.

CLICK HERE to view the Living Now Awards medalist/press page.

Congratulations to all of the 2018 Living Now Medalists!
2018 Living now Award medalists
1. COOKBOOKS - GENERAL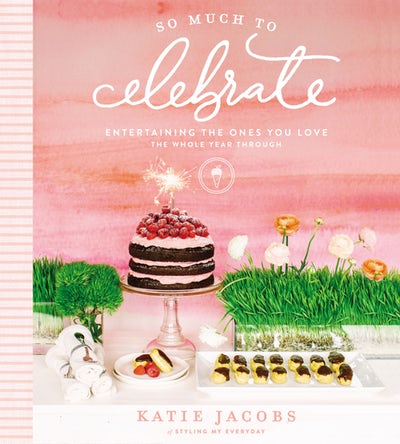 GOLD: So Much to Celebrate: Entertaining the Ones You Love the Whole Year Through, by Katie Jacobs; principal photography by Amy Cherry (Thomas Nelson)
SILVER: Old Farm Country Cookbook: Recipes, Menus, and Memories, by Jerry Apps & Susan Apps-Bodilly (Wisconsin Historical Society Press)
BRONZE: Wow! My Cuban American Recipes and Stories, by Teresita Shelton (Self-Published)
---
2. COOKBOOKS - NATURAL, NUTRITION, ORGANIC, VEGETARIAN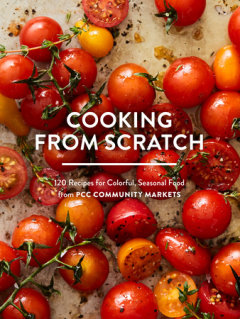 GOLD: Cooking from Scratch: 120 Recipes for Colorful, Seasonal Food from PCC Community Markets, by PCC Community Markets with Jill Lightner; photography by Charity Burggraaf (Sasquatch Books)
SILVER: Eat Your Feelings: The Food Mood Girl's Guide to Transforming your Emotional Eating, with Recipes!, by Lindsey Smith; photography by Sarah Van Tassel (St Martin's Press)
BRONZE: Allergy Hospitality: 65 Familiar Recipes Every Guest can Eat and Enjoy!, by Margaret Dyck Schmitt (Irish Canyon Press)
---
3. COOKBOOKS - ETHNIC, HOLIDAY, SPECIALTY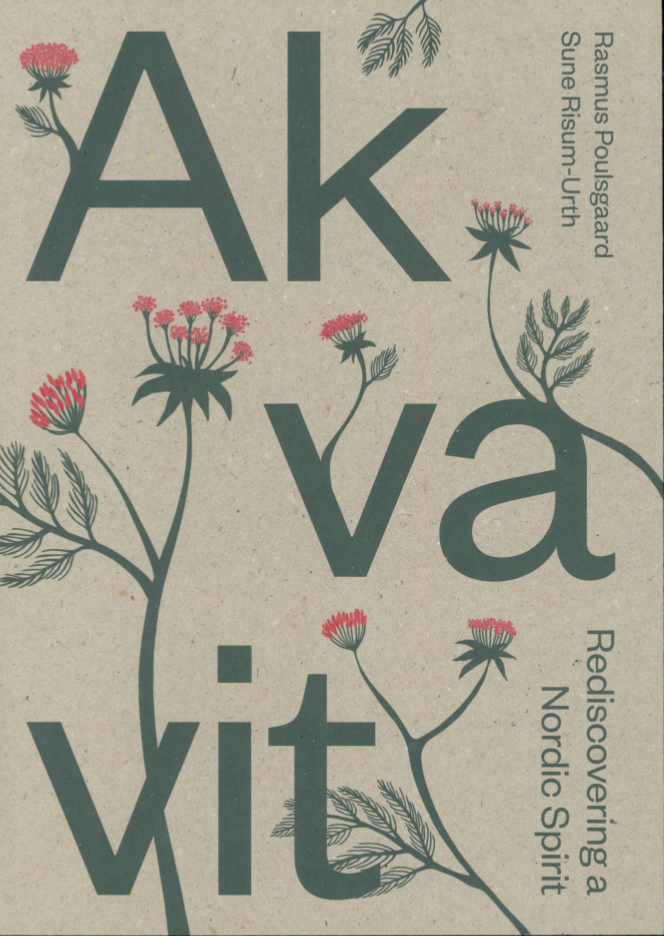 GOLD: AKVAVIT: Rediscovering a Nordic Spirit, by Sune Risum-Urth & Rasmus Poulsgaard (Two Guys Publishing)
SILVER: The Wine Region of Rioja, by Ana Fabiano (Arena Books)
BRONZE: Successful Cheesemaking®, Step-by-Step Instructions & Photos for Making Nearly Every Type of Cheese (2-Volume Set), by Merryl Winstein (Smooth Stone Press)
---
4. CRAFTS / HOBBIES / COLLECTING / COLORING BOOKS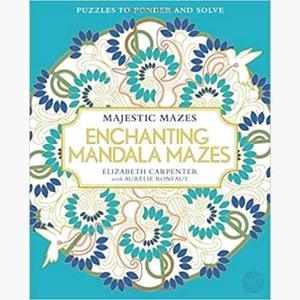 GOLD: Enchanting Mandala Mazes: Puzzles to Ponder and Solve, by Elizabeth Carpenter with Aurélie Ronfaut (Get Creative 6)
SILVER (tie): Inkspirations™ Mindful Living: Creative Coloring to Relax, Recharge, and Renew, by Judy Clement Wall (AARP)
Color Your Way Content: When Caring for a Loved One, by Amy Goyer (AARP)
BRONZE: Praying with Mandalas: A Colorful, Contemplative Practice, by Sharon Seyfarth Garner (Upper Room Books)
---
5. GIFT / SPECIALTY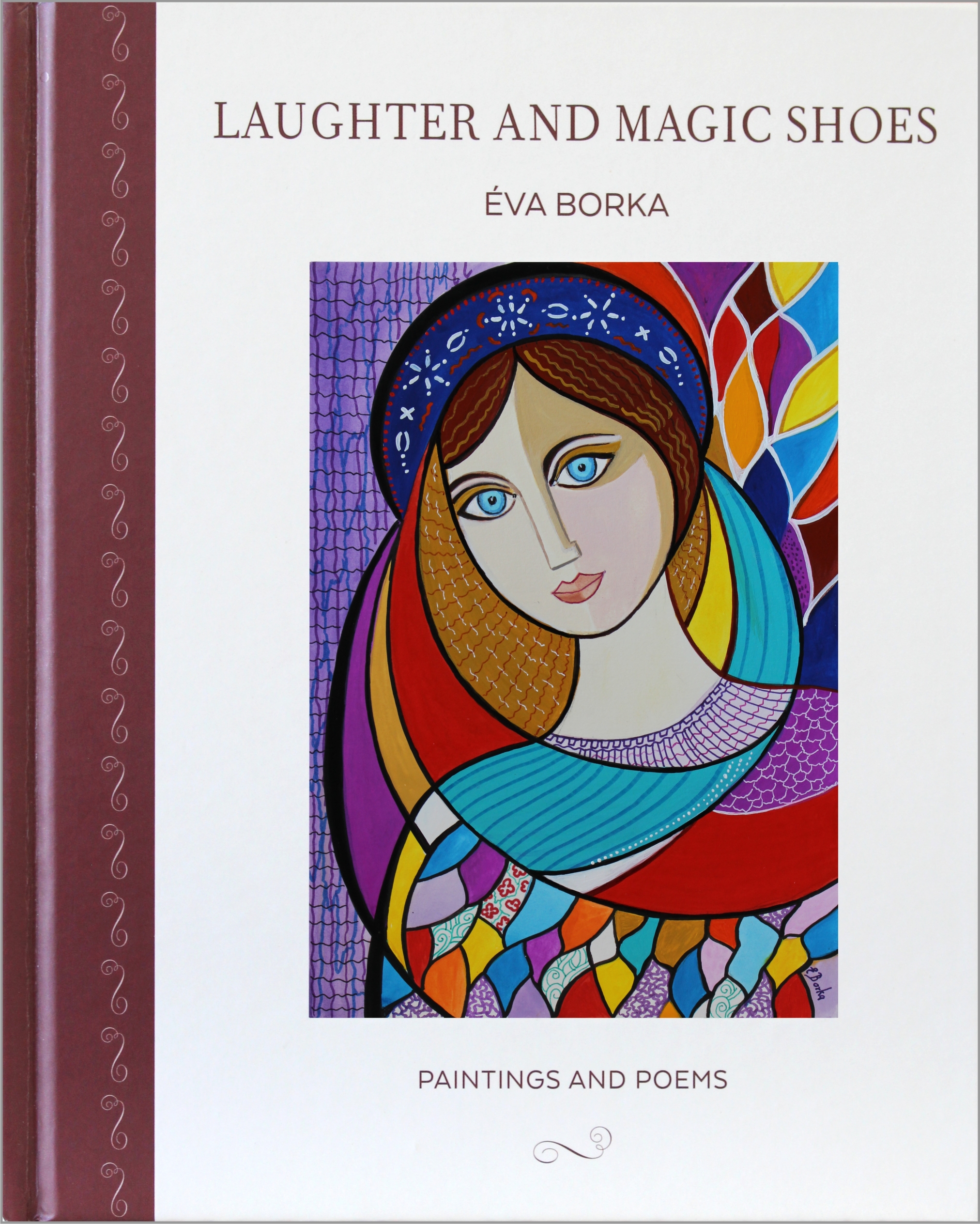 GOLD: Laughter and Magic Shoes: Paintings and Poems, by Éva Borka (Self-Published)
SILVER: In Case Nobody Told You: Passages of Wisdom and Encouragement, by Emily Maroutian (CreateSpace)
BRONZE: Come to the Lake: Reflections on a Cottage Life, by Anne Goodwin (Pleasurable Pause Press)
---
6. JOURNAL / PLANNER / CALENDAR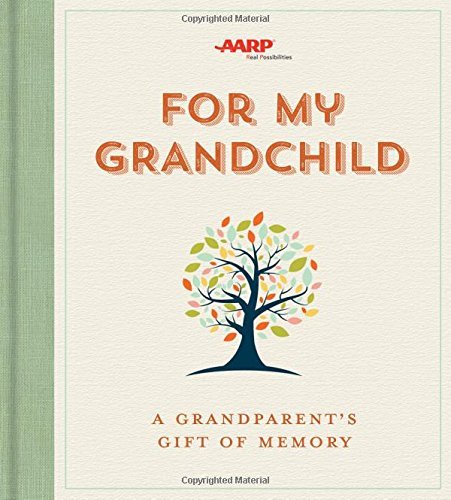 GOLD: For My Grandchild: A Grandparent's Gift of Memory (AARP)
SILVER: Write. Open. Act: An Intentional Life Planning Workbook, by Lee Weinstein (Intentional Life Planning)
BRONZE: Porcelain Prompts: Creating Characters, by Melissa Koons & Thomas A. Fowler (Spine Press & Post)
---
7. ANIMALS / PETS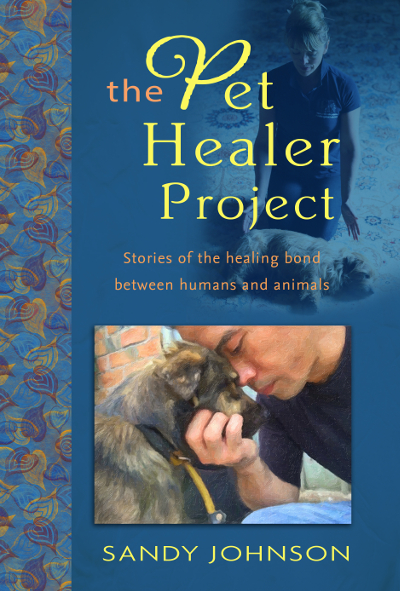 GOLD: The Pet Healer Project: Stories of the Healing Bond Between Humans and Animals, by Sandy Johnson (Top Reads Publishing)
SILVER: Posh Celebrations: Whimsical Themed Parties to Celebrate Your Pet, by Susan Rogers (Properly Posh Publications)
BRONZE: An Army of Ants, A Colony of Bats, A Pounce of Cats, by Dr. Sherry L. Meinberg (Author House)
---
8. GREEN LIVING - ALTERNATIVE ENERGY, CONSERVATION, GARDENING, ETC.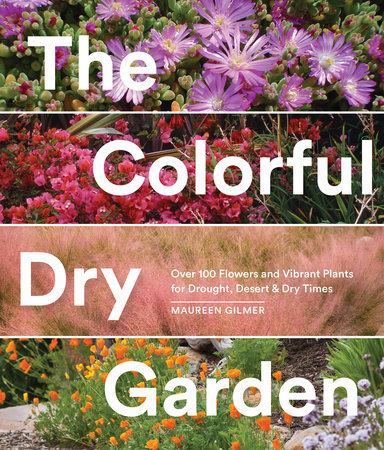 GOLD: The Colorful Dry Garden: Over 100 Flowers and Vibrant Plants for Drought, Desert & Dry Times, by Maureen Gilmer (Sasquatch Books)
SILVER: My Smart Home for Seniors, by Michael Miller (AARP)
BRONZE: Our Earth, Our Species, Our Selves: How to Thrive While Creating a Sustainable World, by Ellen Moyer (Greenvironment Press)
---
9. FAMILY / PARENTING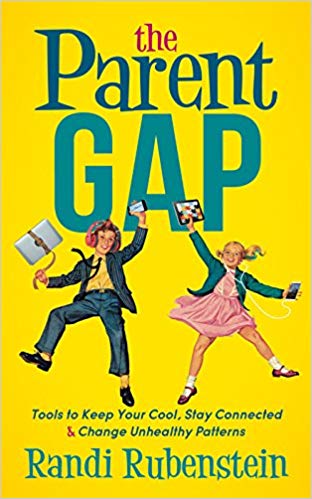 GOLD: The Parent Gap: Tools to Keep Your Cool, Stay Connected, & Change Unhealthy Patterns, by Randi Rubenstein (Morgan James Publishing)
SILVER: Uniquely Normal: Tapping the Reservoir of Normalcy to Treat Autism, by Robert J. Bernstein with Robin Cantor-Cooke (Future Horizons)
BRONZE: The Co-Parenting Handbook: Raising Well-Adjusted and Resilient Kids from Little Ones to Young Adults through Divorce or Separation, by Karen Bonnell with Kristin Little (Sasquatch Books)
10. SOCIAL ACTIVISM / CHARITY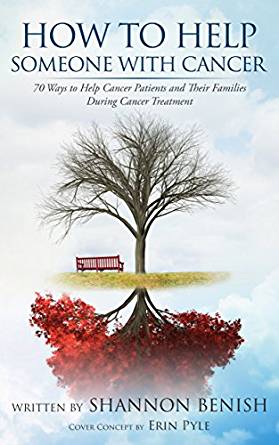 GOLD: How to Help Someone with Cancer: 70 Ways to Help Cancer Patients and Their Families During Cancer Treatment, by Shannon Benish (Rebel Redd Books)
SILVER: A String of Pearls: Inspiring Stories of How Rotary Peace Fellows are Serving Humanity and Changing the World, by David C. Forward (ReachForward Publishing Group)
BRONZE: Live Ablaze: And Light Up the World, by Sarah Davison-Tracy (Ignite Publishers)

11. PERSONAL GROWTH - SELF-HELP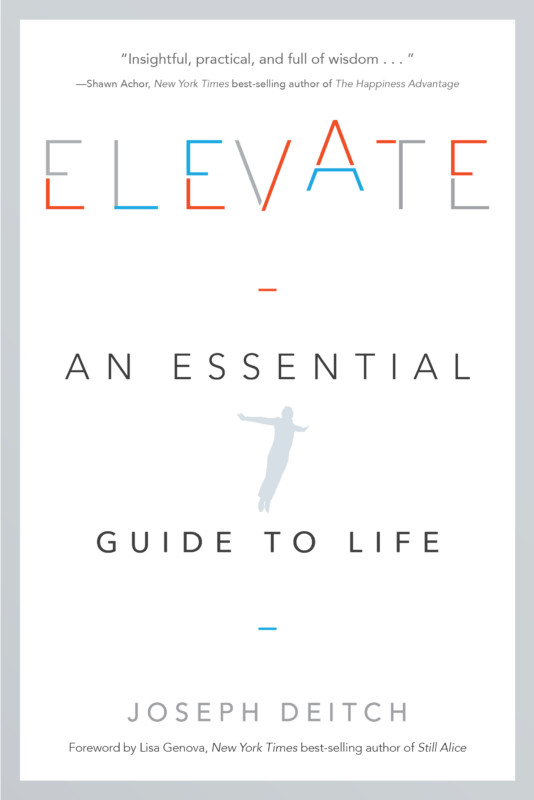 GOLD: Elevate: An Essential Guide to Life, by Joseph Deitch (Greenleaf Book Group Press)
SILVER (tie): The Book of Calm: Clarity, Compassion, and Choice in a Turbulent World, by Nancy G. Shapiro (She Writes Press)
Writing for Bliss: A Seven-Step Plan for Telling Your Story and Transforming Your Life, by Diana Raab, PhD (Loving Healing Press)
BRONZE: Done With the Crying: Help and Healing for Mothers of Estranged Adult Children, by Sheri McGregor, M.A. (Sowing Creek Press)
12. MOTIVATION - PRACTICAL SELF-IMPROVEMENT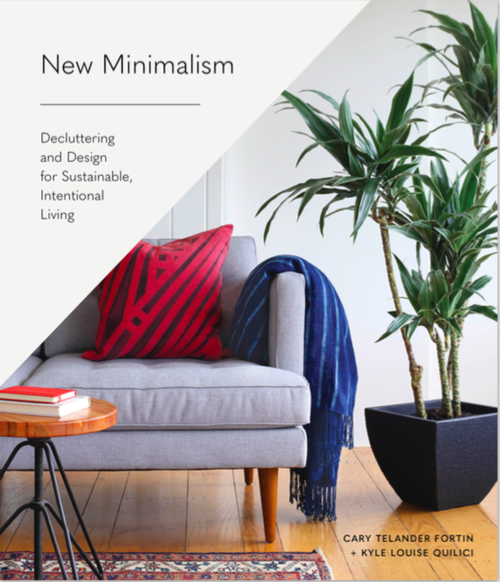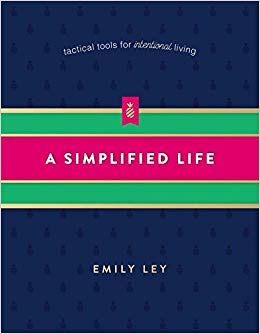 GOLD (tie): New Minimalism: Decluttering and Design for Sustainable, Intentional Living, by Cary Telander Fortin & Kyle Louise Quilici (Sasquatch Books)
A Simplified Life: Tactical Tools for Intentional Living, by Emily Ley (Thomas Nelson)

SILVER: Lifting People Up: The Power of Recognition, by Susan Smith Kuczmarski, Ed.D. and Thomas D. Kuczmarski (Book Ends Publishing)
BRONZE: Freeing Your Radical Hero: Fighting the Impostor Mindset, by Lou Solomon (Interact Skills)
---
13. SEXUALITY / FEMININITY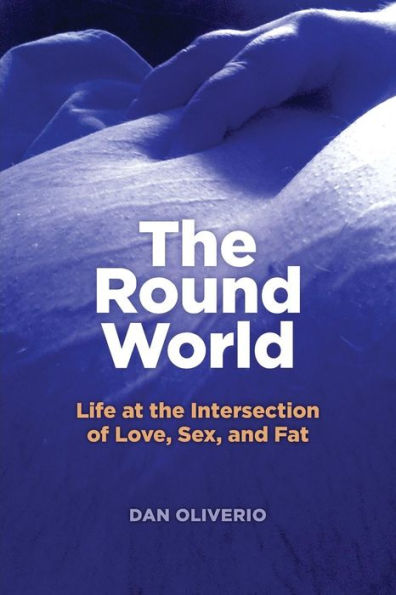 GOLD: The Round World: Life at the Intersection of Love, Sex, and Fat, by Dan Oliverio (The Antrobus Group)
SILVER: Womb Awakening: Initiatory Wisdom from the Creatrix of All Life, by Azra Bertrand, MD & Seren Bertrand (Bear & Company)
BRONZE: The New Old Maid: Satisfied Single Women, by Maureen Paraventi (Chatter House Press)
---
14. RELATIONSHIPS / MARRIAGE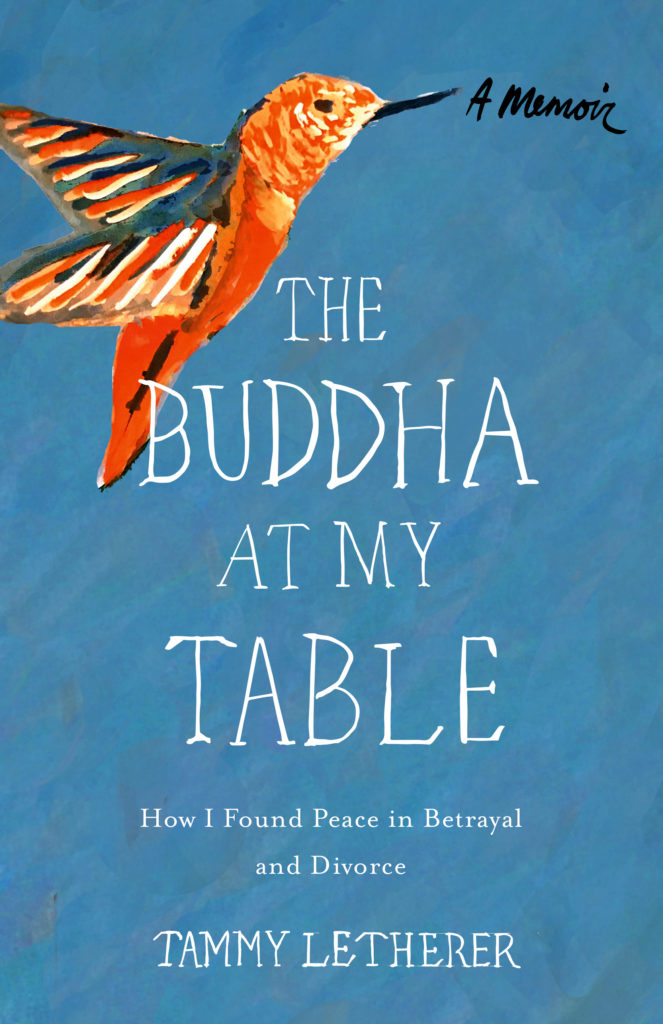 GOLD: The Buddha at my Table: How I Found Peace in Betrayal and Divorce, by Tammy Letherer (She Writes Press)
SILVER: So You Love an Alcoholic?: Lessons for a Codependent, by Grace W. Wroldson (Balboa Press)
BRONZE: Rock Paper Scissors, by Cathia Leonard Friou (SPARK Publications)
---
15. INSPIRATIONAL MEMOIR - MALE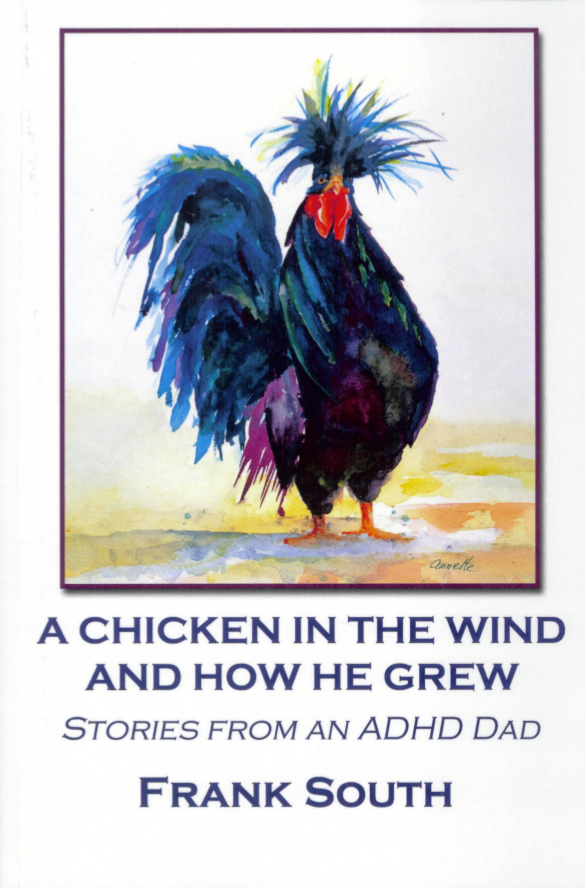 GOLD: A Chicken in the Wind and How He Grew: Stories From an ADHD Dad, by Frank South (Rattlesnake Publishing)
SILVER: New Life Hiking Spa's 40 Years of Authentic Wellness, by Jimmy LeSage, M.S. (New Life Hiking Spa)
BRONZE: Mind on Fire: A Case of Successful Addiction Recovery, by Philip Muls (Self-Published)
---
16. INSPIRATIONAL MEMOIR - FEMALE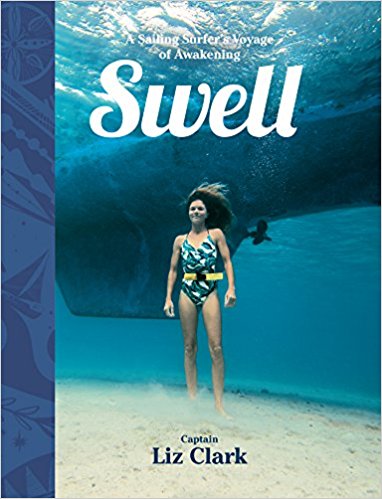 GOLD: Swell: A Sailing Surfer's Voyage of Awakening, by Liz Clark (Patagonia)
SILVER: Saving Bobby: Heroes and Heroin in One Small Community, by Renee Hodges (She Writes Press)
BRONZE (tie): Confessions of a Bone Woman: Realizing Authentic Wildness in a Civilized World, by Lucinda Bakken White (Wild Woman Books)
You Can't Buy Love Like That: Growing Up Gay in the Sixties, by Carol E. Anderson (She Writes Press)
---
17. ENLIGHTENMENT / SPIRITUALITY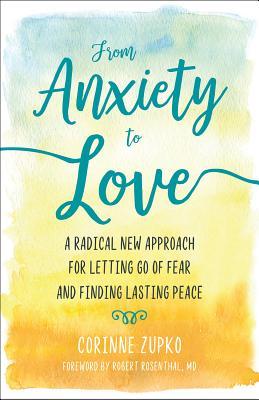 GOLD: From Anxiety to Love: A Radical New Approach for Letting Go of Fear and Finding Lasting Peace, by Corinne Zupko (New World Library)

SILVER: Joy Jots: Exercises for a Happy Heart, by Tamara Gray (Daybreak Press Publishing)
BRONZE: Your Soul Is Calling; Healing our Ego Addiction, by Jerry Hirschfield, PhD (HI Productions)
---
18. METAPHYSICAL - ASTROLOGY, TAROT, PSYCHIC DEVELOPMENT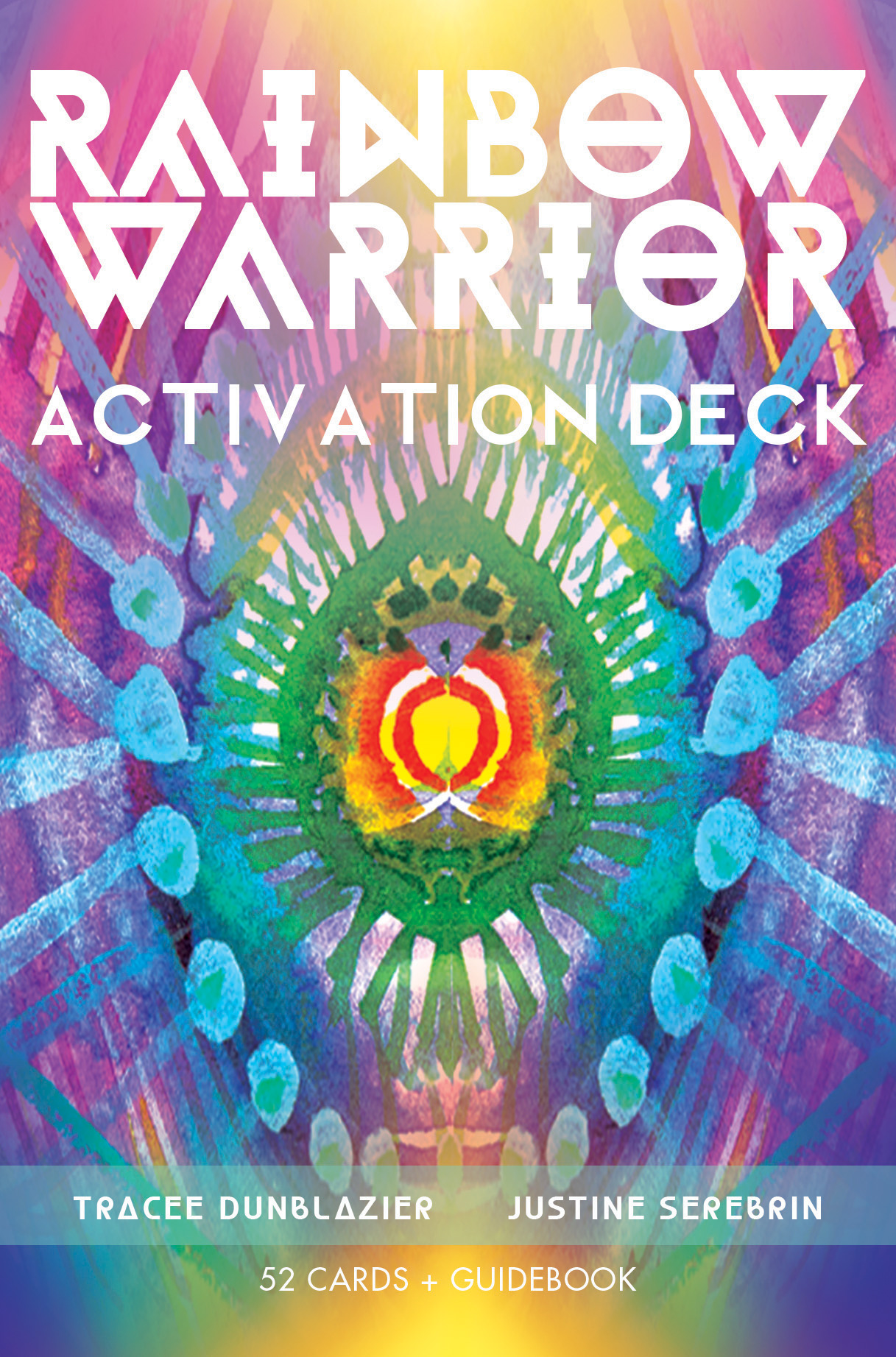 GOLD: Rainbow Warrior Activation Deck, by Tracee Dunblazier & Justine Serebrin (GoTracee Publishing)
SILVER: Seeds of Light: Channeled Transmissions on the Christ Consciousness, by Patrick Paul Garlinger (Anastasis Books)
BRONZE: House Clearing: A Smudging & Energy Work Guide, by Karen Bernabo (Self-Published)
---
19. EXERCISE / FITNESS / YOGA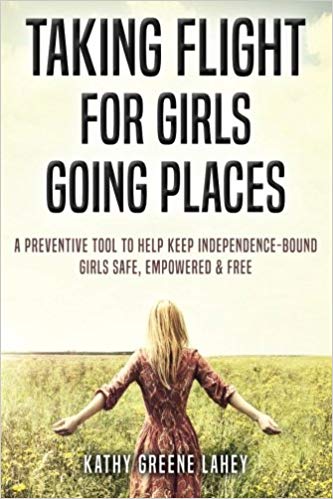 GOLD: Taking Flight for Girls Going Places: A Preventive Tool to Help Keep Independence-Bound Girls Safe, Empowered, & Free, by Kathy Greene Lahey (Self-Published)
SILVER: Birth in Awareness: A Handbook of Prenatal Yoga, by Gabrielle Earls (Self-Published)
BRONZE: Flight of the Butterfly: Understanding Aerial Silks, by Alana Hope Josephson (Self-Published)
---
20. HEALTH / WELLNESS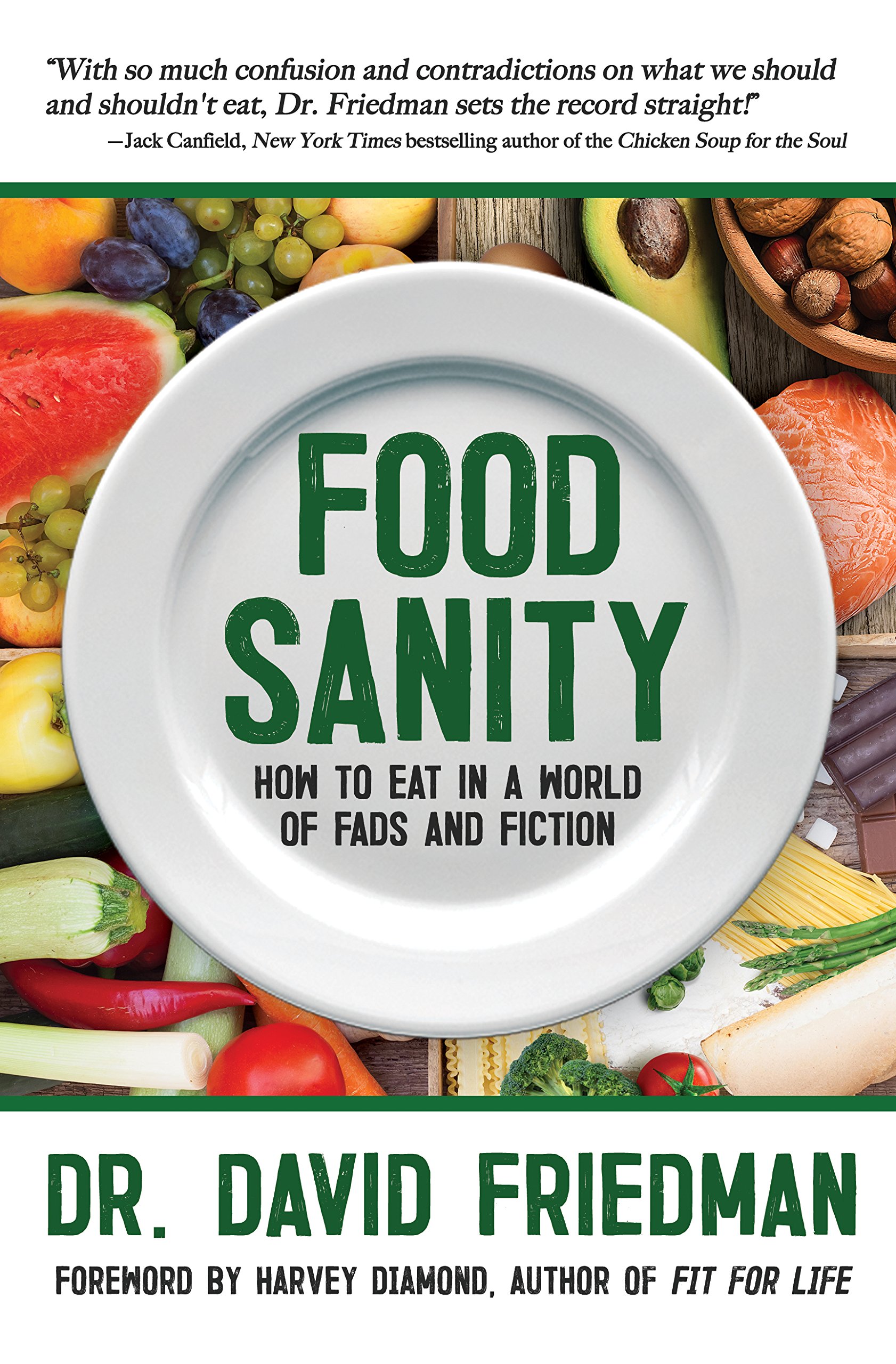 GOLD: Food Sanity: How to Eat in a World of Fads and Fiction, by Dr. David Friedman (Basic Health Publications)
SILVER: Healing Happens: Stories of Healing Against All Odds, by Avital Miller (APG Publishing)
BRONZE: 30 Days to Thriving: Practical Inspiration for Reclaiming Your Hope & Health, by Jennifer Zimmer (Golden Pen Media)
21. MEDITATION / RELAXATION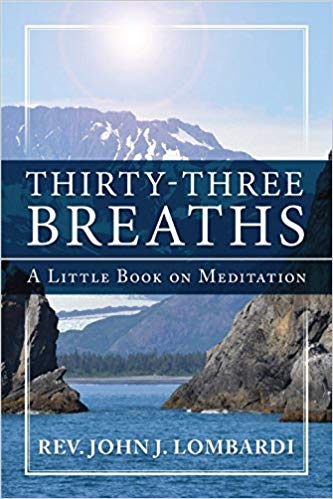 GOLD: Thirty-Three Breaths: A Little Book on Meditation, by Rev. John J. Lombardi (Cathedral Foundation Press)
SILVER: Words of Life: Messages for a Path to Inner Peace, by T. L. Montgomery (Inkwater Press)
BRONZE: Chinese Spiritual Thoughts: Healing the Soul With the Tao Te Ching, by Kevin M. Thomas (KETNA Publishing)
---
22. HEALING ARTS / BODYWORK / ENERGY TECHNIQUES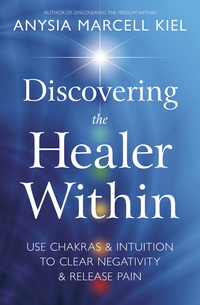 GOLD: Discovering the Healer Within: Use Chakras & Intuition to Clear Negativity & Release Pain, by Anysia Marcell Kiel (Llewellyn Publications)
SILVER: Beads of Healing: Prayer, Trauma, and Spiritual Wholeness, by Kristen E. Vincent (Upper Room Books)
BRONZE: My Little Black Book of Qi: Qi YINtegration: Set 1, by Michelle B Waines Greenwell (Waines Publishing)
---
23. CAREGIVING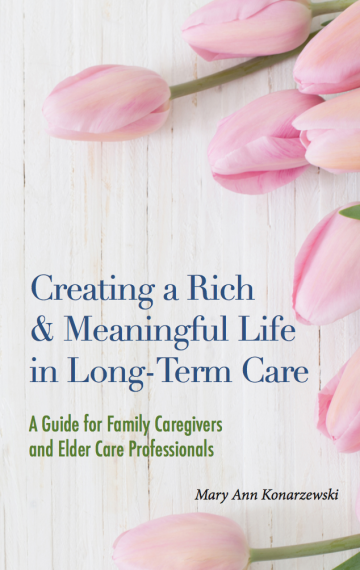 GOLD: Creating a Rich & Meaningful Life in Long-Term Care: A Guide for Family Caregivers and Elder Care Professionals, by Mary Ann Konarzewski (Apocryphile Press)
SILVER: Artichokes & Grace: Getting to the Heart of Aging With our Aging Parents & Within Ourselves, by Kristen Falde Smith (Smith Family Publishing House)
BRONZE: Dementia: From the Wrong End of the Bed, by DeeDee Richardson & Sheryl Bagshaw (Self-Published)
---
24. MATURE LIVING / AGING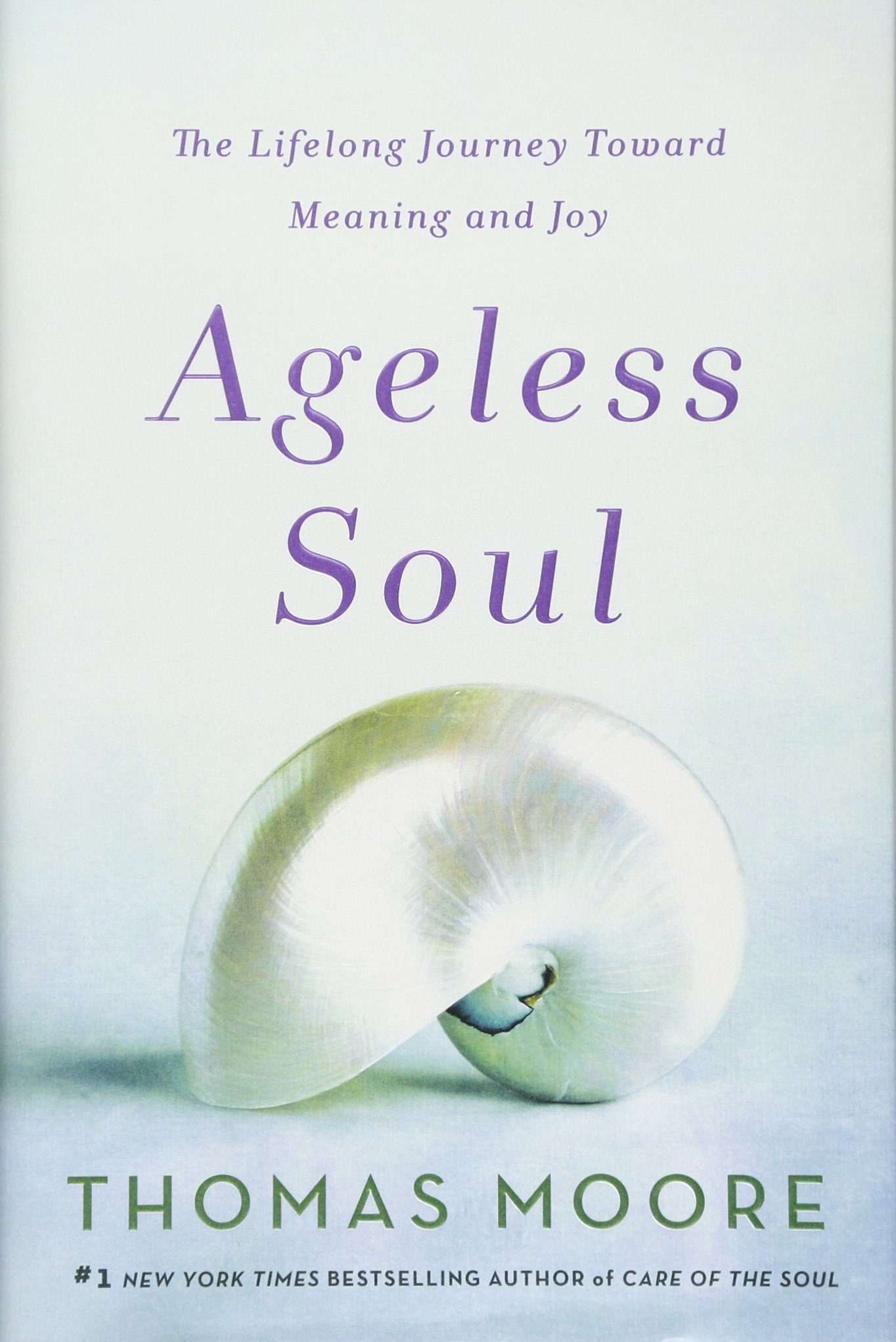 GOLD: Ageless Soul: The Lifelong Journey Toward Meaning and Joy, by Thomas Moore (St Martin's Press)
SILVER: Get the Most Out of Retirement: Checklist for Happiness, Health, Purpose, and Financial Security, by Sally Balch Hurme (AARP)
BRONZE: Social Security for Dummies, 3rd Edition, by Jonathan Peterson (John Wiley & Sons)
---
25. GRIEVING / DEATH & DYING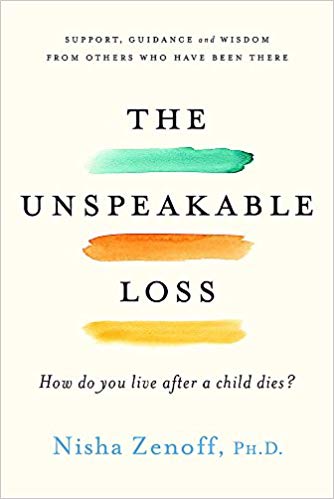 GOLD: The Unspeakable Loss: How Do You Live After a Child Dies?, by Nisha Zenoff, PhD (Da Capo Lifelong Books)
SILVER: Prayer Is Good: A Path From Grief to Peace, by Brette Petway (Prayer Is Good, LLC/ABC Book Publishers)
BRONZE: An Essential Song, by Amy R. Saltz; illustrated by Mike T. Cherry (CreateSpace)
---
26. INSPIRATIONAL FICTION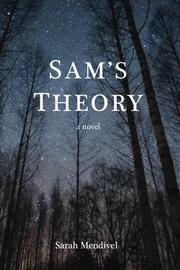 GOLD: Sam's Theory, by Sarah Mendivel (CreateSpace)
SILVER: The One Apart, by Justine Avery (CreateSpace)
BRONZE: Unplugged, by Paul McComas (John Daniel & Company)
---
27. ADVENTURE FICTION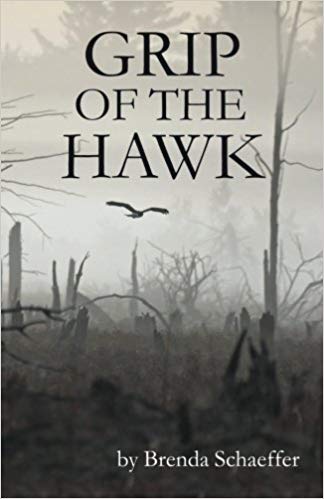 GOLD: Grip of the Hawk, by Brenda Schaeffer (Healthy Relationships, Inc)
SILVER: Crisanta Knight: Inherent Fate, by Geanna Culbertson (BQB Publishing)
BRONZE: The Collapsing Kingdom, by Benjamin Ellefson; illustrated by Kevin Cannon (Beaver's Pond Press)
---
28. CHILDREN'S PICTURE BOOK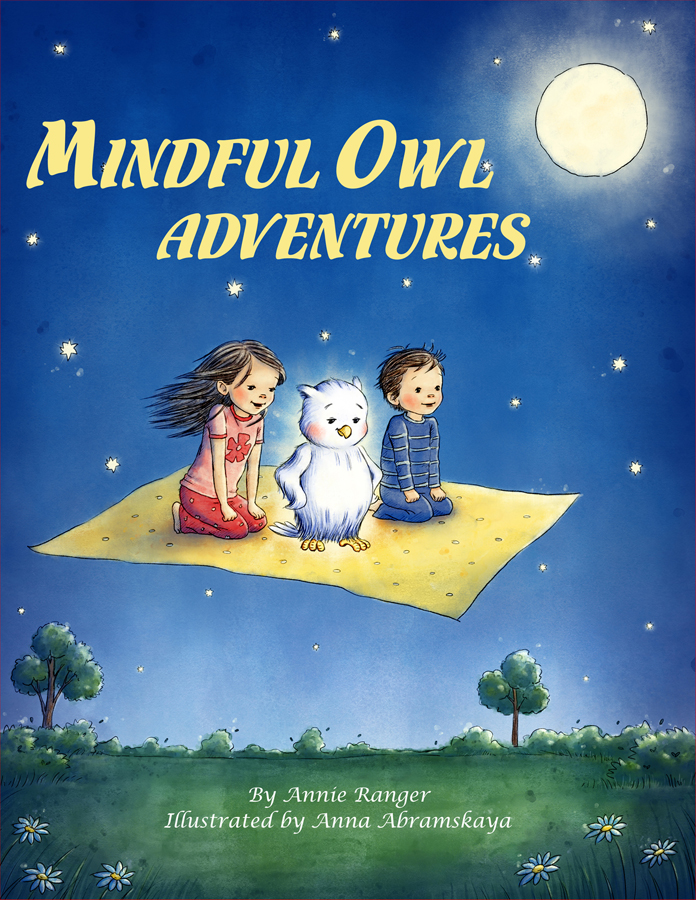 GOLD: Mindful Owl Adventures, by Annie Ranger; Illustrated by Anna Abramskaya (Four Oaks Press)
SILVER: Tree's Song (for Jenni), by Janet Jai; Illustrated by Maria Cherkasskaya (Vision and Values)
BRONZE: I'm Not a Scaredy-Cat: A Prayer for When You Wish You Were Brave, by Max Lucado; Illustrated by Shirley Ng-Benitez (HarperCollins Christian Publishing)
---
29. CHILDREN'S NON-FICTION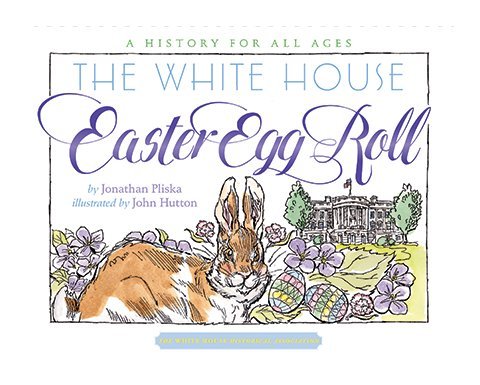 GOLD: The White House Easter Egg Roll: A History for All Ages, by Jonathan Pliska; Illustrated by John Hutton (The White House Historical Association)
SILVER: Boys' Moods Matter: Overcoming My Struggle with Depression, by Joseph Lou (Self-Published)
BRONZE: Pollinating Your Toolbox, by Jane Sheffer; Illustrated by Duff Lueder (Growing Senses Publications)
---
Comments
---