The Moonbeam Children's Book Awards are intended to bring increased recognition to exemplary children's books and their creators, and to celebrate children's books and life-long reading. Many of our award-winning books encourage children to be generous and compassionate, to stand up to bullies, and to believe in fulfilling their dreams.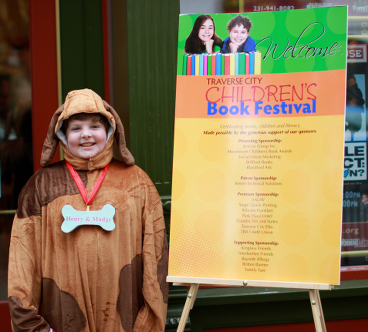 This year's Moonbeam Awards medal ceremony will be held in conjunction with the 10th annual Traverse City Children's Book Festival, November 9, 2019. Each year the festival features children's book authors, illustrators and storybook characters, games and activities meant to inspire children's interest in books.
To learn more about the Traverse City Children's Book Festival, visit www.TCChildrensBookFestival.com
Visit the Moonbeam Merchandise Page.
Follow the Moonbeam Awards on Facebook.
Independent Publisher on Instagram
Feature
2020 Moonbeam Children's Book Awards are Now Open
"Celebrating Youthful Curiosity, Discovery and Learning Through Books and Reading"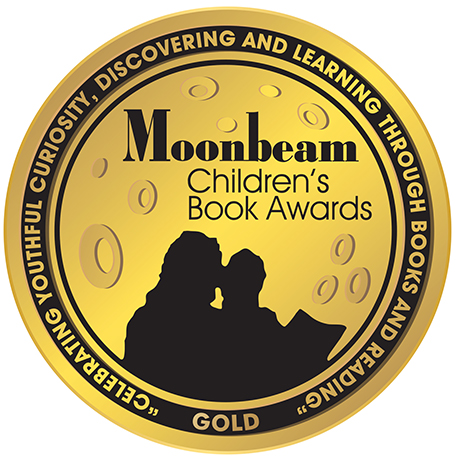 (October 30, 2019 – Traverse City, Michigan) Jenkins Group is proud to announce the opening and first call for entries into the 2020 Moonbeam Children's Book Awards. The 14th annual contest will accept entries from October 30, 2019, until August 8, 2020, with two "early-bird" entry deadlines along the way to encourage participation with reduced entry fees.
Established in 2007, the Moonbeam Awards are designed to bring increased recognition to exemplary children's books and their creators, and help these special books get the attention of booksellers, librarians, parents, and young readers. Books published in English or Spanish, with a 2019 or 2020 copyright or that were released since October 1, 2018 are eligible.
Visit the Moonbeam Awards entry guidelines page HERE.
Download the 4-page Guidelines and Entry form HERE.
We all know about the importance of early childhood literacy, but what does it take to inspire a new generation of readers? It takes children falling in love with books -- and it's up to us as parents, teachers, and publishers to make sure our kids do fall in love -- by surrounding them with great books and helping them begin a lifelong love affair with reading.
As Mahatma Gandhi said, "Learn as if you were to live forever." In other words, learning should happen every day of our lives, and one the best to way to learn is with books. Getting kids into the habit of reading begins at birth, when reading to them as babies promotes their own capacity to read, and learn. Reading to young children stimulates the part of their brains that helps them understand the world and their place in it, building language and social skills. The more we read, the more we know, and that leads to more success in school, and in life.
Also, reading with children is a shared activity that builds your bond with them and can spark discussions about difficult life issues. Literature exposes children to varied concepts and aspects of humanity, and helps them understand some of life's complications without having to experience them. Learning about social justice and free thinking from the likes of Gandhi, Anne Frank and Martin Luther King can help a child achieve an enlightened outlook on life.
That is why the Moonbeam Awards exist: to celebrate books and reading, and to honor those who create the award-winning books that help our kids fall in love with reading, and start them on a path of life-long reading enjoyment and a more successful life.
Congratulations to all past Moonbeam Award winners, and good luck to all of the upcoming 2020 Moonbeam entrants!
* * * * *
About the Moonbeam Children's Book Awards
Creating books that inspire our children to read, to learn, and to dream is an extremely important task, and these awards were conceived to reward those efforts. Each year's entries are judged by expert panels of youth educators, librarians, booksellers, and book reviewers of all ages. Award recipients receive gold, silver and bronze medals and stickers depicting a mother and child reading and silhouetted by a full moon.
The cause of promoting childhood literacy knows no boundaries, and the Moonbeam Award winners illustrate that point well, coming not only from long-established publishers and university presses, but from small presses, foundations, museums, and self-published entrepreneurs.
"Our Moonbeam award winners confirm that books can change children's lives. They've already had a big impact on the judges and the kids that read them, so we know these books were created to enrich childrens' lives. The Moonbeams are all about rewarding these books and bringing them to the attention of parents, booksellers, librarians – and to the kids themselves." - Jerrold Jenkins, Moonbeam Awards founder
---
Comments
---