The "IPPY" Awards, launched in 1996, are designed to bring increased recognition to the deserving but often unsung titles published by independent authors and publishers. Established as the first awards program open exclusively to independents, over 7,000 "IPPYs" have been awarded to authors and publishers around the world. IPPY winners enjoy many benefits. As one of the oldest, most established independent book awards in operation, the Independent Publisher Book Awards (IPPYs) are well known and respected in the book industry.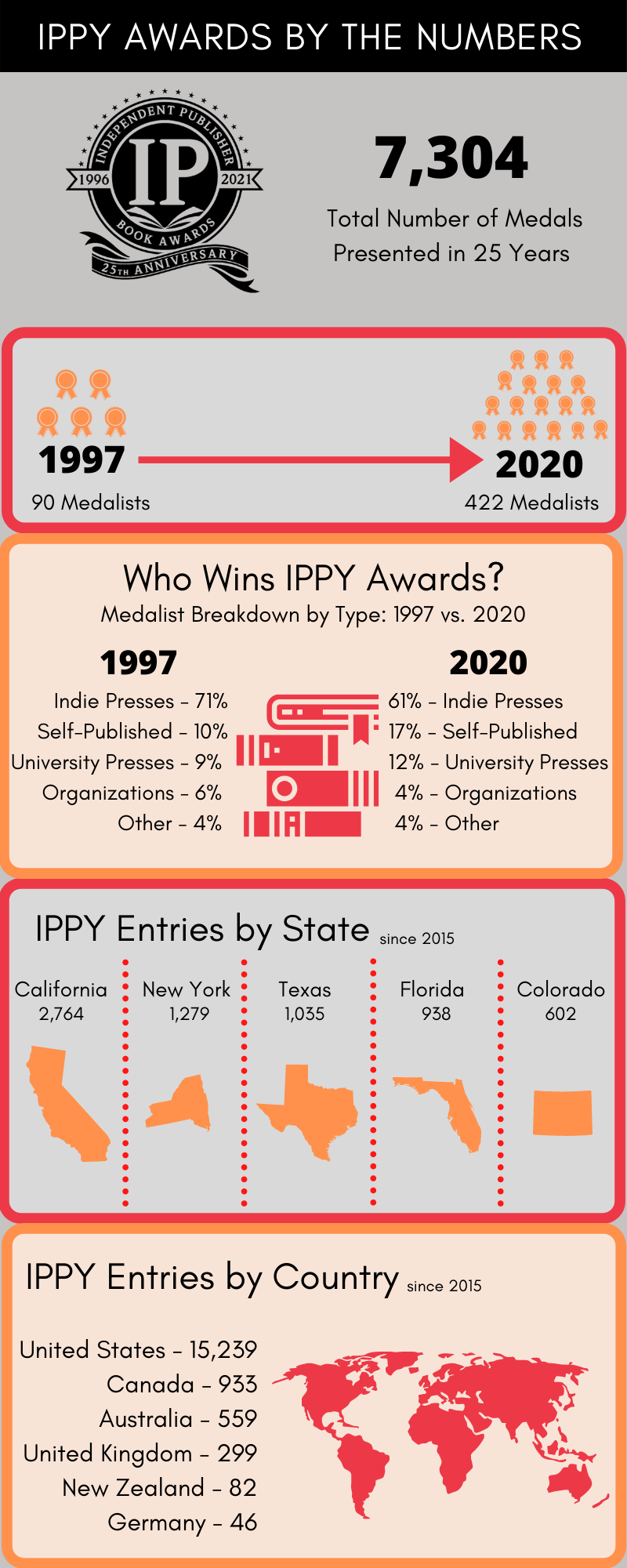 Independent Publisher on Instagram
Feature
2021 Independent Publisher Book Awards are Open
Celebrating Our 25th Anniversary with Lowest Entry Fees Ever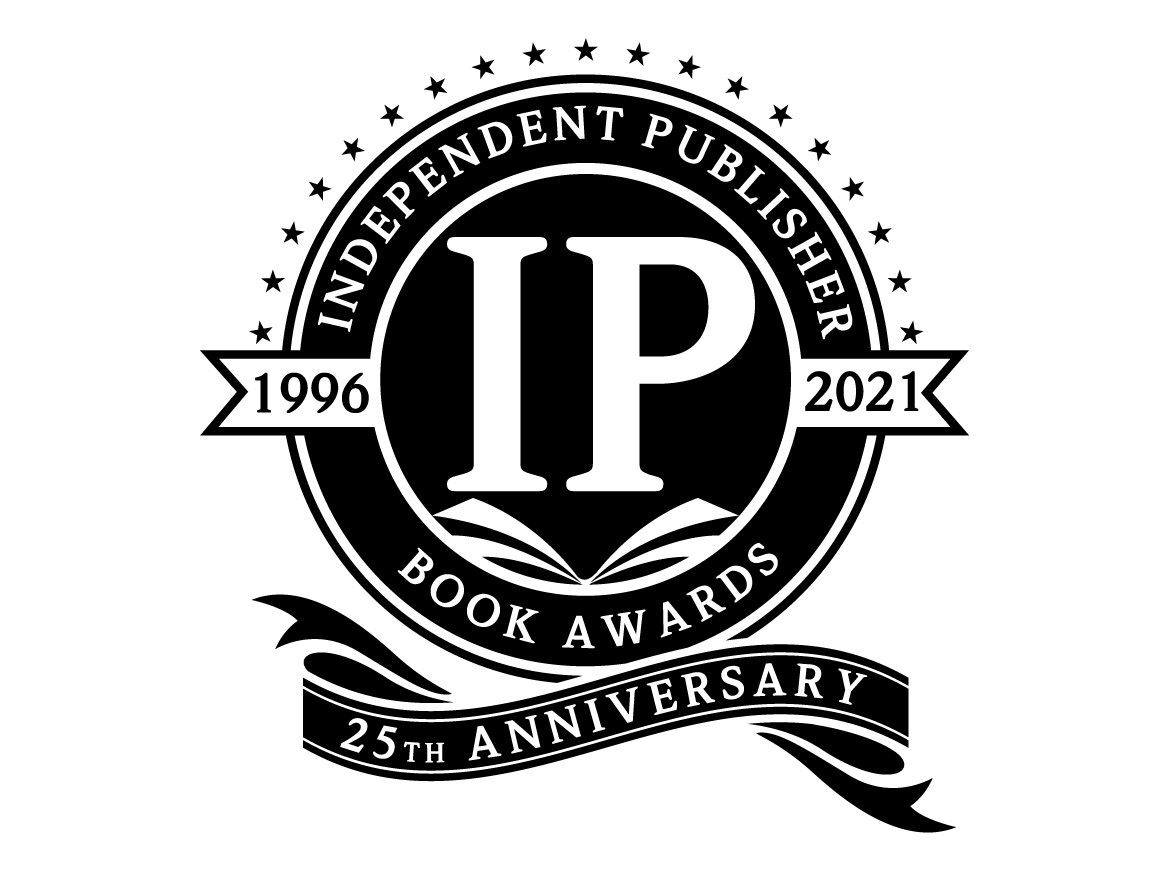 (July 7, 2020 – Traverse City, MI) - Jenkins Group is proud to announce the opening of the 25th Annual Independent Publisher Book Awards. With the slogan, "Recognizing Excellence in Independent Publishing," and known in the industry by its nickname "the IPPYs," the contest is the largest and most competitive awards program for independently published books in the English-speaking world.
Since the founding of the contest in 1996, over 7,000 coveted IPPY medals have been awarded to a diverse group of publishers, authors, and illustrators, including the U.S. poet laureate Juan Felipe Herrera, legendary rock musician Mitch Ryder, and McSweeney's founder Dave Eggers.
Now, to celebrate the 25th anniversary of the contest we are taking $25 off the fee to "add-on" a Regional or Ebook entry to a General category entry. The resulting $30 fee is our lowest entry fee ever!

"The IPPY Awards are constantly evolving and adapting to changes in publishing, such as creating awards for regionally-published books, and recognizing the importance of ebooks in today's marketplace," says Jim Barnes, director of the Awards. "We watch for trends, such as the growth in audiobook usage, and added categories for audiobooks this year."
IPPY medals will be presented in 88 subject categories, as well as 24 regional and 11 ebook categories. Newly added are Best First Book, Cover Design, Series, and Audiobook categories for both fiction and non-fiction. Last year's contest drew in nearly 5,000 entries and medalists came from 44 U.S. states plus Guam and D.C., 7 Canadian provinces, and 15 countries overseas.
Authors and publishers have until the February 20, 2021 deadline to submit their best new titles for consideration, after which the contest is closed for judging until the results announcement on about April 10th. Hopefully, the 2021 IPPY award ceremony will take place in May at our favorite party spot, the legendary Copacabana night club in Times Square, in conjunction with the annual BookExpo convention.

IPPY Awards medal-winners receive:
recognition/visibility/publicity
medals/stickers/certificates
award ceremony in NYC during BookExpo
ongoing listings, articles and marketing opportunities

Don't miss out! The 25th annual

Independent Publisher Book Awards

will be the best ever!
See results from last year's Independent Publisher Book Awards:

http://www.independentpublisher.com/article.php?page=2439

Print out the 2021 IPPY Awards guidelines as a 5-page PDF:
http://www.independentpublisher.com/IPPY_2021_Guidelines_Main.pdf
---
Comments
---