Showcase Your Book at BEA
The New Title Showcase remains the premier destination for buyers, librarians, media, publishers and others to find new and exciting books at BookExpo America. Coming off a 2012 BEA that had a buzz unmatched in recent years, and the prospect of more of a bookseller attendance with a weekend day of exhibits, BEA is enjoying a renewed air of importance--and the New Title Showcase is the most cost effective and easiest way to be a part of it. In fact, according to a survey conducted in early 2010, the New Title Showcase rated second in overall value for all BEA attendees, as well as second in importance to returning attendees, and tied for first for first-time attendees (attendance regularly tops 26 thousand). BookExpo America is a show dedicated to helping you create a buzz for your new books, and The New Title Showcase might just be the best way to do that.
Want to learn how to get your book (or books!) in the New Title Showcase? Visit these sites if you want to showcase a print OR ebook or a print AND ebook.
Feature
BookExpo America 2013
A Preview of the Book Fair of the Year
BookExpo America (BEA) runs Wednesday, May 29 – Saturday, June 1 at the Javits Center in New York City. The four-day conference has something for everyone, and is a great place to network, showcase your books, visit the hundreds of exhibitors from across the world, and learn from the greatest minds in publishing.
As is tradition, BEA is a trade event open to industry professionals and others working in the book business. However, on Saturday, June 1, consumers are welcome to attend the show. Pricing and registration are based on badge category—librarians, retailers, booksellers, authors, literary agents, etc. You can learn more about registration, pricing, and attendees here.
While many BEA-goers spend a day or two wandering in the floor, stopping by exhibits, and listening to a great lineup of speakers, the event has even more to offer. Below is a list of some of the don't-miss events, booths, and conferences for those of us in the indie and self-publishing industries.
Self-Publishers
uPublishU is an incredible platform to learn more about self-publishing. Whether you are a first-time author or a self-publishing veteran, you can find out how to get your book into bigger and better markets, create a professional product, and turn your book into a business. You'll see some of the biggest names in the self-publishing industry—Amazon, B&N, Lulu.com, Author Connections—and hear from incredible speakers, including keynote speaker Guy Kawasaki, former Axiom award winner! (If you want to learn more about Kawasaki, check out this months Indie Groundbreaking Book article.)
Digital Books and Apps
Don't miss out on the International Digital Publishing Forum (IDPF) Digital Book Conference on Wednesday and Thursday. Last year this was a sellout event, and can now claim to be the industry's largest and longest running eBook conference. This time around attendees can hear from the foremost minds in digital publishing on topics such as web platforms, pricing, licensing, marketing, and more. Seats for the conference are limited, so reserve your spot soon.
While you're at the Javits Center, be sure to stop by the Digital Discovery Zone (DDZ). This year, an enlarged section of the center will be dedicated to the country's leading digital providers such as CreateSpace, Bowker, and Audible.com. There will also be a Digital Cocktails Networking Happy Hour on Thursday, May 30, starting at 4 p.m.
Bloggers
BEA hosts the Blogger Conference on Wednesday, May 29. Speakers come from Hyperion, the Huffington Post, Tor Books, Candlewick Press, NetGalley, Bookish, and more. Featured panels cover YA and adult books, platforms, and extending the reach of your blog. You can learn all about the Blogger Conference here.
Other Events, Conferences, and Panels
The Famous BEA Author Breakfasts
Audio Publishers Association Conference
New York Library Association Conference
Global Market Forum at BEA: Mexico
Helpful Links
First time going to BEA? Here's a list of everything you should know to make the most of your visit. You can see a schedule of events here, or use this handy show-planner tool to map out your BEA adventure. BEA also provides a list of exhibitors for your reference.
And if you're interested in attending more events like BEA, check out IP's Summer Hot Spot List for May – September of 2013.
* * * * *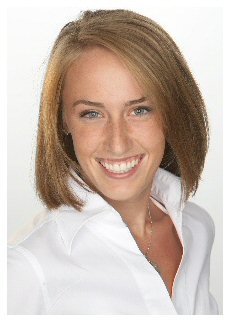 Jillian Bergsma Manning is a contributing editor for Independent Publisher. She graduated from the University of Michigan with a degree in English. She welcomes any questions or comments on her articles at jbergsma (at) bookpublishing.com. Follow her at @LillianJaine.
---
Comments
---