More IPPY Resources
A brief history of the Independent Publisher Book Awards.
Find out from past medalists why you should enter book awards.
Browse the complete list of 2015 IPPY categories.
Answers to frequently asked questions about the IPPY Awards.
More about Independent Publisher and the people who manage the IPPY awards.
Annual IPPY Awards Entry Deadline Approaches
LAST CALL FOR ENTRIES
This is it! The annual entry deadline for the Independent Publisher Book Awards is upon us once more and the books are pouring in. We want to thank everyone for your continued support of the awards, for the incredibly important work you do as authors and publishers to sustain our literary culture, and for your patience as we enter the busiest month at the office --and the busiest month for our postal worker!
Authors and publishers - enter by Tuesday, March 10th, 2015 to qualify for the 2015 IPPY Awards. This is a postmark deadline, so you may mail your books on this date and still be eligible for the competition. National rates are at $95 per category, while additional regional or e-book categories are at $55 per category.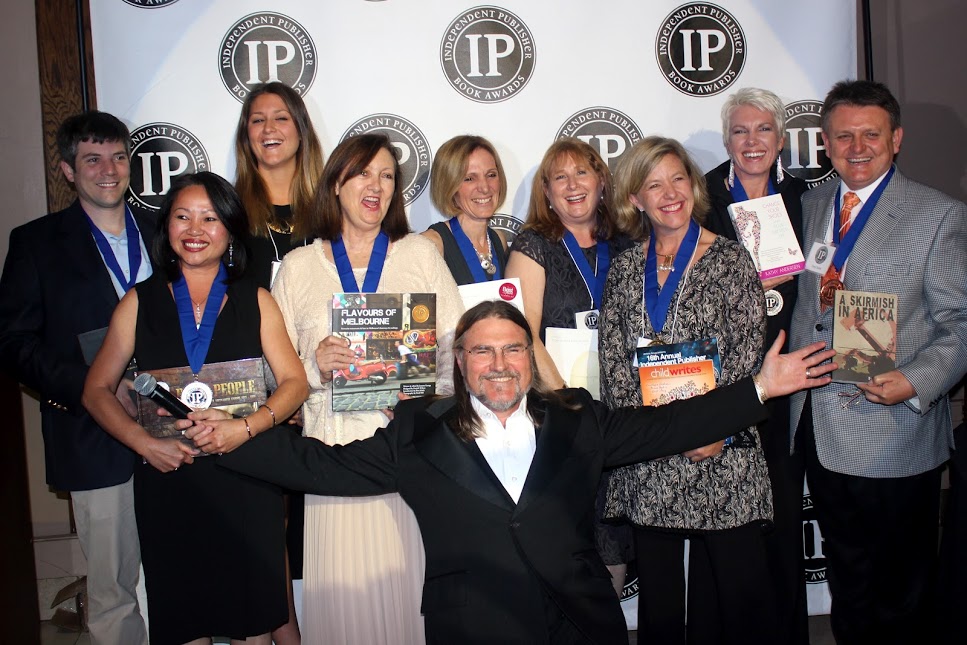 ---
WHY ENTER THE IPPYs?
1. They won't enter themselves.
Traditional publishers have well-oiled marketing machines at their disposal, churning out the latest bestsellers and promoting them nationally via the Today Show, Publishers Weekly, and the like. Self and indie publishers, on the other hand, have to make do without the financial support and connections of a big publisher, and this means doing the heavy lifting on your own. Finding affordable ways to promote your book is crucial to its success, and book award contests remain one of the most cost and time-effective ways to market your book.
2. Get judged by your cover.
There are currently millions of titles in print and available to consumers, with about 300,000 new traditional titles and about 1.5 million "non-traditional" titles. Competing with the big publishers is hard enough, but today indie publishers have to stand out among thousands of other self-published books as well. It's not easy to get noticed in this mass of books, all vying for buyers' attention with bold designs, clever titles and paid-for end cap positioning in bookstores. And your book doesn't have very long to compete; the average bookstore shopper spends only about five seconds looking at the front cover and ten seconds scanning the back. That shiny seal on your book attracts attention and denotes the "seal of approval" from an established and well-known contest, and might just be the edge that convinces a shopper to make the purchase.
3. Spotlight your press.
From up and coming small presses, to long established independents, the biggest names in the indie publishing industry compete for the coveted award-winner titles. Each year's results listing celebrates the creativity and spirit of indies and the amazing titles they continue to produce. Join your fellow presses in the competition, and show off the hard work you've done this year!

4. Get publicity.
Unfortunately, the release of your new title may not be news-worthy, unless you happen to beat out a big publisher for a celebrity memoir. So how can you get the media to give your title the attention it deserves? Everybody loves a winner. Winning a medal from a book award contest draws attention from the media, and creates the perfect opportunity for press releases, interviews, etc. to generate publicity. Journalists and bloggers are more likely to cover your book if it has a fresh and appealing hook, such as "recent award-winner."

5. Get legitimacy.
Because they lacked the expertise and financial support of a publisher during the production process, self-published books are often dismissed as sloppy and unedited. But with that shiny seal, you can show buyers that your book passed the inspection of a panel of expert judges. That approval speaks worlds about the quality of your book, from content to design.

6. Increase sales.
Publishing is expensive, and getting a return on your investment is important. We understand that your marketing budget needs to stretch far, but awards contests can give you the most bang for your buck. Award winners often see huge spikes in their sales due to the publicity and buzz that come with a results announcement, and the sales begin to snowball. Winning a medal from a reputable contest boosts your books' chances of getting noticed among booksellers, librarians, and readers.

7. The thrill of winning.
Writing requires courage because it involves putting a little piece of yourself out there to be judged by the world. And producing a book is no easy feat; it requires a lot of work to turn your idea into a finished book. That moment when your book is recognized as award-worthy by a panel of experts can be life-changing, and is certainly a huge morale boost for everyone involved in your book's production. Winning an award is a celebration of the hard work and love you put into that book.
---
Comments
---