About the Awards
The Moonbeam Children's Book Awards are intended to bring increased recognition to exemplary children's books and their creators, and to celebrate children's books and life-long reading.
Many of our award-winning books encourage children to be generous and compassionate, to stand up to bullies, and to believe in fulfilling their dreams. The diversity of the winning publishers proves that promoting childhood literacy knows no boundaries, as medal-winners came not only from long-established publishers and university presses, but from small presses, foundations, and self-published entrepreneurs.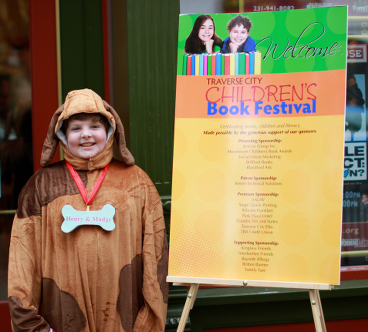 This year's Moonbeam Awards medal ceremony will be held in conjunction with the 7th annual Traverse City Children's Book Festival, November 12, 2016. Each year the festival features children's book authors, illustrators and storybook characters, games and activities meant to inspire children's interest in books.
To learn more about the Traverse City Children's Book Festival, visit www.TCChildrensBookFestival.com or become a fan of the festival on Facebook, www.facebook.com/tccbf.
Visit the Moonbeam Merchandise Page.
Follow the Moonbeam Awards on Facebook.
Independent Publisher on Instagram
Feature
Announcing the Results of the 2017 Moonbeam Children's Book Awards
Jenkins Group is proud to announce the winners of the 2017 Moonbeam Children's Book Awards. Launched in 2007, the awards are intended to bring increased recognition to exemplary children's books and their creators, and to celebrate children's books and life-long reading. Congratulations to all the winners!
Listed below are the Moonbeam Spirit Award winners, followed by the 2017 Moonbeam Awards results, listed by category, and Ebook category winners.
Creating books that inspire our children to read, to learn, and to dream is an extremely important task, and these awards were conceived to reward those efforts. Each year's entries are judged by expert panels of youth educators, librarians, booksellers, and book reviewers of all ages. Award recipients receive gold, silver and bronze medals and stickers depicting a mother and child reading and silhouetted by a full moon.
Our 156 medalists were chosen from just over 1,000 total entries. 126 of the medalists are from the U.S., representing 31 states and the District of Columbia. 17 medalists came from Canada, representing 3 provinces. Four medalists came from Spain; 3 from Australia (3 different provinces); 2 from India; and one medalist each from Germany, United Kingdom and South Korea.
---
MOONBEAM SPIRIT AWARDS
For dedication to children's books and literacy and for inspired writing, illustrating and publishing. This year we chose books in five different areas. All recipients will receive gold medals.
Compassion

Pablo Pineda: "Being different is a value", by Albert Bosch & María Sala; illustrations by Silvia Álvarez (Cuento de Luz)
Peacemaking

Most People, by Michael Leannah; illustrations by Jennifer E. Morris (Tilbury House Publishers)
Exploration

Dear Marguerite and Me, by Carol Bland Dolson; illustrations by Elaine Hearn Rabon (Miglior Press/Jonquil Books)
Imagination

How I Did It!, by Linda Ragsdale; illustrated by Anoosha Syed (Flowerpot Press)
Preservation

Growing Up With the River: Nine Generations on the Missouri, by Dan & Connie Burkhardt; illustrated by Bryan Haynes (The Katy Land Trust)
---
1. Board Book / Cloth Book
GOLD: A Kiss Means I Love You, by Kathryn Madeline Allen; photographs by Eric Futran (Albert Whitman & Co)
SILVER: I Want to Be a Reader!, by Mark Powers; illustrated by Maria Montag (blue manatee press)
BRONZE: Ela Cat In the Jungle, by Niki Knaub; illustrated by Kelsi Jo Silva (Good Luck Black Cat Books)
---
2. Alphabet / Counting Book
GOLD (tie): 1,2,3 Sea Creatures, by Toko Hosoya (Flowerpot Press)
Yesterday I Found an A, by Maggie Blossom; illustrated by Marco Furlotti (Flowerpot Press)
SILVER: Goodnight, Little Orcas: A Counting Book, by Megan Calderon; illustrated by Rachael Balsaitis (A&M Imagine Books)
BRONZE: ABCs with Me!, by Jeanette Bahn; illustrated by Donna Farrell (Read Your Story)
---
3. Book Arts / Pop-up / Cut-out
GOLD: LEAVES: An Autumn Pop-Up Book, by Janet Lawler; illustration by Lindsay Dale-Scott; paper engineering by Yoojin Kim (Jumping Jack Press)
SILVER: The Great Gold Rush Adventure, by Kyle Griffith; illustrated by Jim Starr (Miners Landing Press)
BRONZE: Easter Puppy Parade, by Janet Lawler; illustrated by Irene Chan; paper engineering by Renee Jablow (Jumping Jack Press)
---
4. Activity Book 1 – Games, Arts & Crafts, etc.
GOLD: 10 Ways to Make Art, by QAGOMA Children's Art Centre (Queensland Art Gallery and Gallery of Modern Art)
SILVER: All About Thailand: Stories, Songs, Crafts, and Games for Kids, by Elaine Russell; illustrated by Patcharee Meesukhon & Vinit Yeesman (Tuttle Publishing)
BRONZE: Viktor & Rolf Fashion Artists: A Drawing Book for Kids, by Kate Ryan; photography by Team Peter Stigter (National Gallery of Victoria)
---
5. Activity Book 2 – Educational, Science, History
GOLD: The Historical Heroines Coloring Book: Pioneering Women in Science from the 18th and 19th Centuries, by Elizabeth Lorayne; illustrated by Kendra Shedenhelm (White Wave Press)
SILVER: My First Book About Backyard Nature: Ecology for Kids!, by Donald M. Silver and Patricia J. Wynne (Dover Publications Inc)
BRONZE: Getting Little Feet WET: Project WET's Early Childhood Education Guide, by Project WET Foundation (Project WET Foundation)
---
6. Book with Music / Theatrical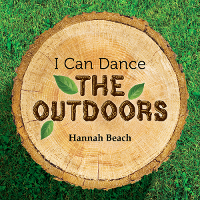 GOLD: I Can Dance, by Hannah Beach (Rubicon Publishing)
SILVER: Stori Stori: Caribbean Tales with a Little Jazz, by S. Ettosi Brooks; illustrated by Ngarlege Ngarndingabe, Tricia Ramsay, Ivan (Education Resources Inc.)
BRONZE: The First Song, written & illustrated by Lisa Batch (Mascot Books)
---
7. Picture Book – Preschool
GOLD: So Many Cuddles, by Ruth Austin, illustrated by Clare Owen (Compendium)
SILVER: Happy Mamas, by Kathleen T. Pelley; illustrated by Ruth E. Harper (CWLA Press)
BRONZE: Miss Bunny's First Flight: The Adventures of Lovey, by Dixon Douglas; illustrated by Jordan Wray (Warren Publishing)
---
8. Picture Book – 4-8 Year Old
GOLD: Wakem the Rooster: Up All Night, by David Fitzsimmons; illustrated by Richard Cowdrey (Wild Iris Publishing)
Halfway Wild, by Laura Freudig; illustrated by Kevin M. Barry (Islandport Press)
SILVER: The Lonely Mailman, by Susanna Isern; illustrated by Daniel Montero Galán (Cuento de Luz)
BRONZE: Henry and the Hidden Treasure, by B.C.R. Fegan; illustrated by Lenny Wen (TaleBlade Press)
---
9. Picture Book – All Ages
GOLD: Martin Finds a Way, by T.H. Marshall; illustrated by Katarzyna Bukiert (Flowerpot Press)
SILVER (tie): The Last Leaf, by Billy Baldwin; illustrated by Liesl Bell (Decozen Publishing)
The Memory Box: A Book About Grief, by Joanna Rowland; illustrated by Thea Baker (Sparkhouse Family)
BRONZE: The Adventures of Gracie & MonkeyBear: Book 1: Summer, by C.S. O'Kelly; illustrated by Jordy Farrell (Lore Mountain Productions)
---
10. Juvenile Fiction – Early Reader / First Chapter Books
GOLD: Gloppy, by Pat Hall; illustrated by Emmeline Hall Forrestal (Crow's Foot Books)
SILVER: Oki and the Polar Bear, by Michèle Dufresne; illustrated by Gabhor Utomo (Pioneer Valley Books)
BRONZE (tie): The Sweater, by Julie Stallings; illustrated by Travis Shanks (Heart to Heart Publishing)
I Dreamed About a Hippopotamus in a Lipstick Factory, by Anne Braun; illustrated by Sandy Vazan (FriesenPress)
---
11. Pre-Teen Fiction – General
GOLD: Sand, by Luanne Armstrong (Ronsdale Press)
SILVER: Molly Bell and the Wishing Well, by Bridget Geraghty (CreateSpace)
BRONZE: Freak of the Week, by Ann H. Gabhart (Moreover Books)
---
12. Pre-Teen Fiction – Fantasy
GOLD: Atlantis Lost (Book Four of the Atlantis Saga), by T. A. Barron (Philomel Books)
SILVER: Bridge of the Gods (Book One of the Silver Mountain Series), by Diane Rios (She Writes Press)
BRONZE: The Chronicles of Kibblestan: Canines (Volume 2), by Andrea Rand (Colimar Press)
---
13. Pre-Teen Fiction – Mystery
GOLD: Ghosts in the Garden, by Judith Silverthorne (Coteau Books)
SILVER: Crime Cats: The Deadly Scarab, by Wolfgang Parker (CreateSpace)
BRONZE: Jack Gregson & the Forgotten Portal, by Peter Wilson (Crystal Publishing)
---
14. Pre-Teen Fiction – Historical / Cultural
GOLD: The Forbidden Temptation of Baseball, by Dori Jones Yang (SparkPress)
SILVER: Broken Lines, by Claudia Whitsitt (Twisted Vines Press)
BRONZE: Castle in Danger, by Karen Rautenberg (Self-Published)
---
15. Pre-Teen Fiction – Mature Issues
GOLD: The Storytellers, by Laurisa White Reyes (Skyrocket Press)
SILVER: Ali's Bees, by Bruce Olav Solheim; illustrated by Gabby Untermayerova (CreateSpace)
BRONZE: Iggy, by M.G. Higgins (Saddleback Educational, Inc.)
---
16. Young Adult Fiction – General
GOLD: The Slope Rules, by Melanie Hooyenga (Left-Handed Mitten Publications)
SILVER: Heart like a Wing, by Dan Paxton Dunaway (Ronsdale Press)
BRONZE: One Night, by Deanna Cabinian (Timpi Publishing)
---
17. Young Adult Fiction – Fantasy / Sci-Fi
GOLD: Emerge: Mer Chronicles Book 1, by Tobie Easton (Month9Books)
SILVER: The Rise of the Dawnstar: The Avalonia Chronicles, by Farah Oomerbhoy (Wise Ink Creative Publishing)
BRONZE: Shadow Fall, by Audrey Grey (Blaze Publishing)
---
18. Young Adult Fiction – Horror / Mystery
GOLD: The Girl Who Saved Ghosts: Book 2 of the Unbelievables, by K.C. Tansley (Beckett Publishing Group)
SILVER: Shepherd's Watch: A Shepherd & Wolfe Mystery, by Counios & Gane (Your Nickel's Worth Publishing)
BRONZE: Dark Flowers, by Caytlyn Brooke (H2O / Blue Harvest Creative)
---
19. Young Adult Fiction – Historical / Cultural
GOLD: Leaving Kent State, by Sabrina Fedel (Harvard Square Editions)
SILVER: Wide as the Wind, by Edward Stanton (Open Books Press)
BRONZE (tie): Anni's Attic, by Anne Loader McGee (Vendera Publishing)
Esfir Is Alive, by Andrea Simon (BInk)
---
20. Young Adult Fiction – Religion / Spirituality
GOLD: An Unexpected Role, by Leslea Wahl (eLectio Publishing)
SILVER: Da Vinci's Disciples, by Douglas P. Cornelius (Xulon Press)
BRONZE: Dragonfly Dreams, by Jennifer J. Chow (CreateSpace)
---
21. Young Adult Fiction – Mature Issues
GOLD: The Tower, by Lynn Yvonne Moon (KöehlerBooks)
SILVER: Spice Secret: A Cautionary Diary, by Billie Holladay Skelley, RN, MS (Goldminds)
BRONZE: I Like You Like This, by Heather Cumiskey (She Writes Press)
---
22. Children's Poetry
GOLD: Stay, by Katherine Lawrence (Coteau Books)
SILVER: The Junk Drawer, by Ryan Karten; illustrated by Sabrina Symington (Welcome Mat Books)
BRONZE: The Book of I Am…, by Karl Wayne Gruber and John Francis Carroll; illustrated by Morning Leaves (Excite Kids Press)
---
23. Non-Fiction – Picture Book
GOLD: The Girl Who Ran: Bobbi Gibb, the First Woman to Run the Boston Marathon, by Frances Poletti & Kristina Yee; illustrated by Susanna Chapman (Compendium)
SILVER: Skyward Bound: Hot-Air Ballooning, written and photographed by Alese & Morton Pechter (Best Publishing Co.)
BRONZE: Charlie's Chalk Stick, by Renée Wendinger; illustrated by Sharon Grey (Legendary Publications)
---
24. Non-Fiction – Chapter Book
GOLD: The Survival Guide for Kids in Special Education (And Their Parents): Understanding What Special Ed. Is & How It Can Help You, by Wendy L. Moss, PhD. & Denise M. Campbell, M.S. (Free Spirit Publishing)
SILVER: Journey: The Amazing Story of OR-7, the Oregon Wolf that Made History, by Beckie Elgin (Inkwater Press)
BRONZE: Ruth Law: The Queen of the Air, by Billie Holladay Skelley; illustrated by Rachel Bowman (Goldminds Publishing)
---
25. Animals / Pets
GOLD: Baby on Board: How Animals Carry Their Young, by Marianne Berkes; illustrated by Cathy Morrison (Dawn Publications)
SILVER: Toad and the Boy, written and illustrated by Jo Miles Schuman (Maine Authors Publishing)
BRONZE: Chicken: A Comic Cat Memoir, written and illustrated by Terese Jungle (t.jungle Design)
---
26. Multicultural Non-Fiction – Picture Book
GOLD: When the Trees Crackle with Cold: A Cree Calendar, by Bernice Johnson-Laxdal and Miriam Körner (Your Nickel's Worth Publishing)
SILVER: Proud to be Métis, by David Bouchard; paintings by Dennis J. Weber (Rubicon Publishing)
BRONZE: Stepping Stones, by Carol Trembath; illustrated by David W. Craig (Lakeside Publishing)
---
27. Multicultural Non-Fiction – Chapter Book
GOLD: Speaking Our Truth: A Journey of Reconciliation, by Monique Gray Smith (Orca Book Publishers)
SILVER: Bhagavad Gita for Children, by Pegasus (B. Jain Publishers)
BRONZE: Notable Women of Texas, by Kathy Gause (Mrs. Nelson's)
---
28. Religion / Spirituality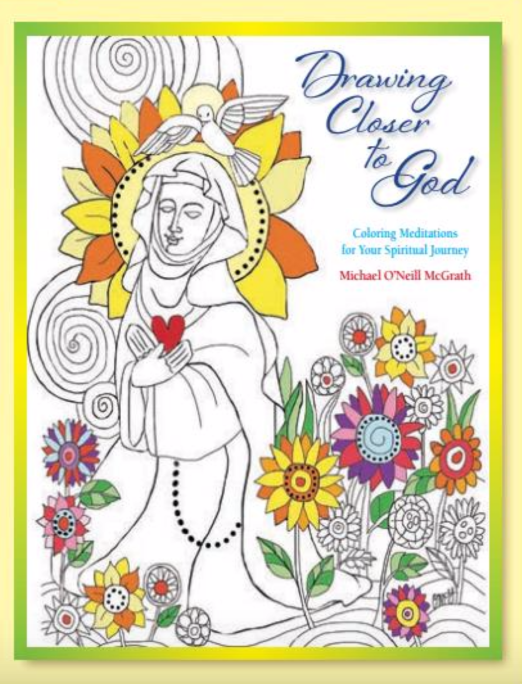 GOLD (tie): Maybe God Is Like That Too, by Jennifer Grant; illustrated by Benjamin Schipper (Sparkhouse Family)
Drawing Closer to God: Coloring Meditations for Your Spiritual Journey, by Michael O'Neill McGrath (World Library Publications)
SILVER: The One: A Children's Storybook About Allah, by Manaal Jafrey-Razaque; illustrated by Tanya Emelyanova (Prolance)
BRONZE: A Bedtime Prayer for Peace, by Akila Dada & Sukaina Dada; illustrated by Michael Wagstaffe (Prolance)
---
29. Holiday
GOLD: The Twelve Hats of Christmas, by Brett O. Parson; illustrated by Holly Parson Nielsen (Parson Publishing)
SILVER: Iggy Loo, by Maria Ashworth; illustrated by Sunny Choi (Clear Fork Publishing)
BRONZE: A Very Special Christmas Tree, by Debra Buchanan; illustrated by Nataly Savitskaya (Dancing Pen Publishers)
---
30. Book with Merchandise (plush toy, etc.)
GOLD: The Wild Buck: Book 1 of the Huckleberry Hill Adventure Series, by Maxine Carlson; illustrated by Drew McSherry (Huckleberry Hill Adventure)
SILVER: Little Brother's Temper Tantrums, by Mary Esparza-Vela; art by Mike Motz (LUV-BEAMS)
BRONZE: Emberlina Sprite-A-Light: The Fairy Who Lights Up the Night, by Rita Campbell (Self-Published)
---
31. Spanish Language Book
GOLD (tie): La música del mar, by Susanna Isern & Marta Chicote (Cuento de Luz)
Margarito, by Carmen Gil; illustrated by Silvia Álvarez (Cuento de Luz)
SILVER: Los Ángeles de Adriana, by Ruth Goring; illustrated by Erika Meza (Sparkhouse Family)
BRONZE: Where Is My Daddy NOW? A Visit to the Cemetery, by Marcia and Phil LaBossiere; illustrated by Doina Cociuba-Terrano (Book Publishers Network)
---
32. Environmental Issues
GOLD: Fran and Frederick Hamerstrom: Wildlife Conservation Pioneers, by Susan Tupper (Wisconsin Historical Society Press)
SILVER (tie): Ocean One: Only One Ocean...Only One Chance, by Eileen Clancy Biegel; illustrated by Sue Lynn Cotton (Peppertree Press)
Minty Wants to Go to New York City, by Claudia Gibb; illustrated by Camila Abondano (Snow Globe Publishers)
BRONZE: My Little Plastic Bag, by Sam Love; illustrated by Samrae Duke (Self-Published)
---
33. Health Issues
GOLD: Guy Stuff: The Body Book for Boys, by Dr. Cara Natterson;illustrated by Micah Player (American Girl Publishing)
SILVER: What Kyle Can Do, by Conni Branscom and Brooke Luckadoo Hicks; illustrated by Marcin Piwowarski (Warren Publishing)
BRONZE (tie): I Have a Question about Death: A Book for Children with Autism Spectrum Disorder or Other Special Needs, by Arlen Grad Gaines and Meredith Englander Polsky (Jessica Kingsley Publishers)
Good Morning, Sunshine!: A Story of Mindfulness, by Trina Markusson; illustrated by James Hearne (Your Nickel's Worth Publishing)
---
34. Mind-Body-Spirit / Self-Esteem
GOLD: Rainbow's Orchestra, by Sarah Froeber; illustrated by Ginny Chenet (Chapel Hill Press)
SILVER (tie): Thank You, Me, by Elena Reznikova (DTPerfect)
Don't You Know You Are Beautiful Just the Way You Are!, by G.A. Sealy (DaWit Publishing)
BRONZE: My Incredible Talking Body: Learning to Be Calm, by Rebecca Bowen; illustrated by Lauren Bowen (Mascot Books)
---
35. Reading Skills / Literacy
GOLD: Knitting Knights: Beyond the Sounds of ABC, by Denise Eide; illustrated by Ingrid Hess (Logic of English)
SILVER: Cinderella: Magic Morphing Spanish Fairy Tales, Level 1, by David "Hey Wordy!" Burke; illustrated by "Migs!" Sandoval (Slangman Publishing)
BRONZE: My Super Cool Friends, written & illustrated by Luciano Martinez (Lectura Books)
---
36. Best First Book – Picture Book
GOLD: A Windy Day: A True Tale of a Tiny Mouse Adventure, written & illustrated by Cyndy Callog (Self-Published)
SILVER: A Little Radical: The ABCs of Activism, by Danica & Jason Russell (Self-Published)
BRONZE (tie): Mouse Island and the Big Storm, written and illustrated by Madalyn Freedman (Blue Nose Press)
Someday, written & illustrated by Johnna Langen (Raisykinder Publishing)
---
37. Best First Book – Chapter Book
GOLD: Along Comes a Wolfe, by Angie Counios and David Gane (Your Nickel's Worth Press)
SILVER: Raystar of Terra, by Kurt Johnson (Self-Published)
BRONZE: Slater Mountain: The Journey, by Judy Ricketts-White (Mecate Press)
---
38. Best Illustrator
GOLD: Drummer Girl, by Hiba Masood; illustrated by Hoda Hadadi (Daybreak Press)
SILVER: Have You Seen My Egg? by Andrew Fairchild; illustrated by Melissa Shultz-Jones (4Kidz Publishing)
BRONZE: Who Will Be My Friend? written & illustrated by Jeanne Styczinski (JeanneKay Publishing)
---
39. Best Book by Youth Author (under 18)
GOLD: Diary of a Tokyo Teen: A Japanese-American Girl Travels to the Land of Trendy Fashion, High-Tech Toilets, and Maid Cafes, by Christine Mari Inzer (Tuttle Publishing)
SILVER: Glitter the Unicorn Goes to the Beach, by Callie Chapman; illustrations by Bronwyne Chapman & Callie Chapman (Self-Published)
BRONZE: Finding Thurston, by Jacob Schwartz & Alexis Sedacca; illustrated by Cindy Bernhard (Two Barking Dogs)
---
40. Best Book Series – Picture Book
GOLD: Best Fairy Books Series (Knot, Sock, Belly Button, Fart and Freckle), by Bobbie Hinman; illustrated by Mark Wayne Adams and Kristi Bridgeman (Best Fairy Books)
SILVER: Piccadilly and her Magical World Series (Fairy Polka and Waltzing Wind), by Lisa Anne Novelline; illustrated by Nicola Hwang, Phillip Light, and Ryan Jude Novelline (Self-Published)
BRONZE: The Adventures of Piratess Tilly Series, by Elizabeth Lorayne; illustrated by Karen Watson (White Wave Press)
---
41. Best Book Series – Chapter Book
GOLD: Legends of Orkney Series, by Alane Adams (SparkPress)
SILVER: Pack-n-Go Girls® Adventure Series, by Lisa Travis and Janelle Diller; illustrated by Adam Turner (WorldTrek Publishing)
BRONZE: The Children Series, by R.A. Douthitt (CreateSpace)
---
42. Best Book Series – Non-Fiction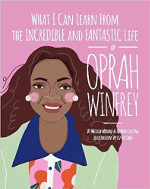 GOLD: What I Can Learn from the Incredible and Fantastic Life of…Series, by Melissa Medina & Fredrik Colting; Illustrations by Eszter Chen and Natsuko Yoneyama (Moppet Books)
SILVER: The Conscious Bedtime Story Club Series, by Andrew Newman; illustrated by Alexis Aronson & Liesl Bell (Conscious Stories)
BRONZE: If You Were Me and Lived in...Series, by Carole P. Roman; illustrations by Mateya Arkova (CreateSpace)
---
E-Book Categories
E1. Children's Picture Book
GOLD: Find Me the Real Twinkle, by Sooyoung Byun and Boramee Lee (SooBani)
SILVER: DLee's Snow Day, by Diana Lee Santamaria; illustrated by Aubrey Fajardo (DLee's World)
BRONZE (tie): Go to Sleep! by Marion Adams; illustrated by Sarah-Leigh Wills (Full Media Ltd)
Chicken Does Not Want to be a Chicken, by Elsa Takaoka; illustrated by Catherine Toennisson (J-Tech)
---
E2. Picture Book – Enhanced & Apps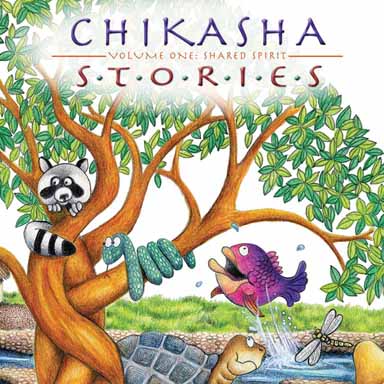 GOLD: Chikasha Stories, by Glenda Galvan (Chickasaw Press)
SILVER: STEM Storiez: The Name Game, by Zyrobotics
BRONZE: Melodee Roo & the Wantoks Too! Letters for Grieving Children Like You, by Sharon Diaz, LPC, LADC; illustrated by Donald Wu (Self-Published)
---
E3. Pre-Teen Fiction
GOLD: The Golden Maple Tree (Book 2 of Magora Series), by Marc Remus (Misty Moon Books)
SILVER: How To Set The World On Fire, by T.K. Riggins (Franchise Publishing)
BRONZE (tie): Silencing Sharks, by John Hope (CreateSpace)
A Pinch of Powder, by Richard Edward Benoit (WiseInk)
---
E4. Young Adult Fiction
GOLD: Beacon: A Lantern Novella, by Chess Desalls (Czidor Lore, LLC)
SILVER: Billy Bedivere in the Quest for the Dragon Queen, by Alan Sproles (Equistar Publishing)
BRONZE: Unwritten Melody, by Tessa Emily Hall (Clean Reads)
---
E5. Non-Fiction- Canceled
---
Comments
---