Independent Publisher on Instagram
Feature
2019 Independent Publisher Book Awards Press & Medalist Page
Congratulations to the winners of the 2019 Independent Publisher Book Awards!
Below you will find the 2019 results press release and important links to merchandise, artwork, and the Award Ceremony Photos. Photography by Janice Yi.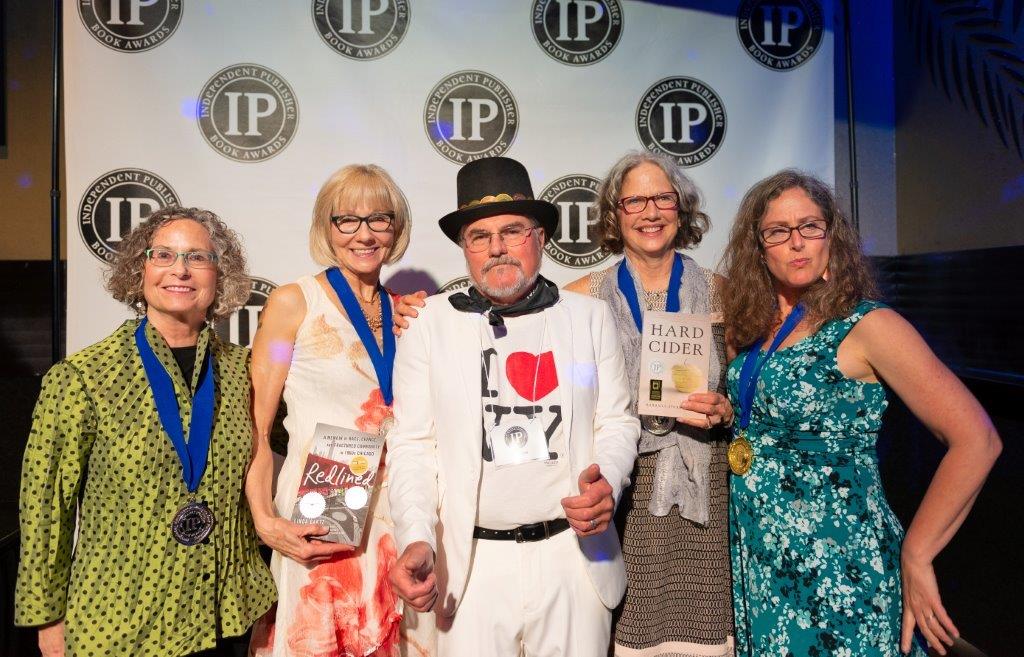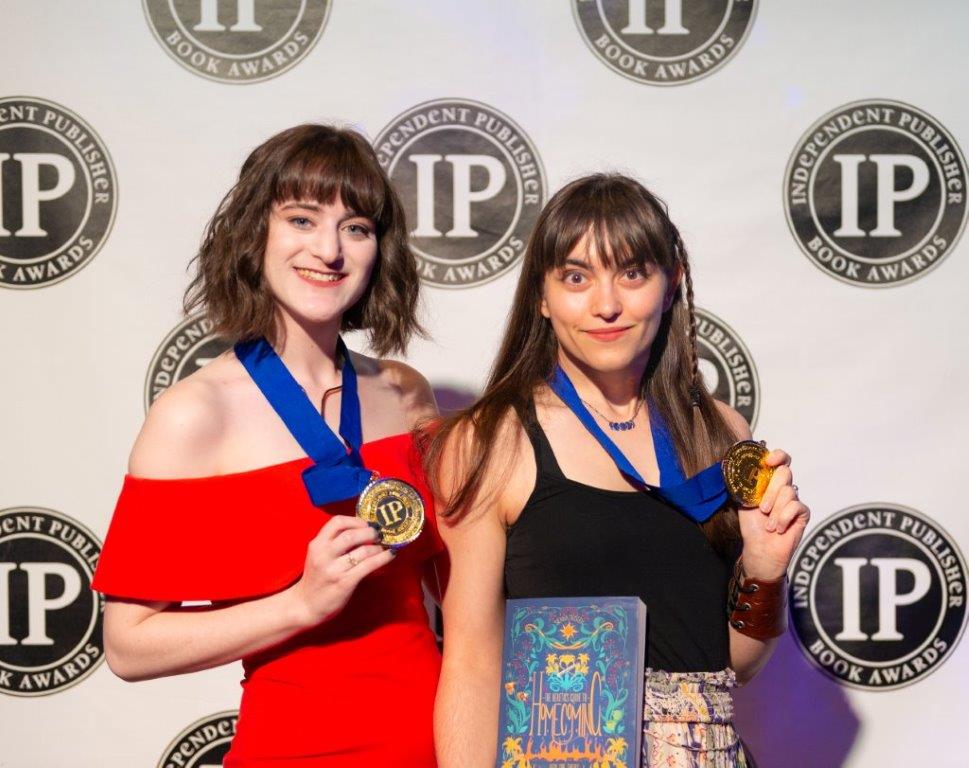 ---
FOR IMMEDIATE RELEASE
IPPY Award Winners Announced for 2019:

"Medalists Exhibit Compassion and Dedication to Changing the World"
(May 1, 2019 – Traverse City, MI) - The medalists in the 23rd Annual Independent Publisher Book Awards have been announced, and if you are looking for a more enjoyable "beach read" than The Mueller Report, our list of independently published stand-outs is for you.
Launched in 1996 and conducted each year to honor the year's best independently published books, the "IPPY" Awards recognize excellence in a broad range of styles and subjects. Independents authors and publishers are known for being on the cutting edge of social and environmental issues, and three of our Outstanding Book of the Year winners exemplify this awareness:
Winner of the "Most Original Concept" medal, Angels Unawares: Portraits of the Homeless in L.A (Brown Books Publishing) photographer and humanitarian Casey Coates Dawson writes, "Los Angeles, California, is a city of contrasts when it comes to its inhabitants, the affluent living right around the corner from the homeless and starving." A long-time designer of energy-independent buildings, she used color photographs of luxurious homes she's worked on and digitally combined them with black-and-white studies she's taken of L.A.'s homeless, asking readers, "What angels walk our streets? Where are they missing in our homes?"
As if to emphasize the fact that 60% of this year's IPPY Award-winning authors are female, our "Independent Spirit" gold medal went to I'm a Girl. See what I can be! by Eunice Olsen. Through her poems about ten talented Chinese women, illustrated by ten young artists, Ms. Olsen inspires girls to have "resilience in your spirit, and compassion for those around you."
"For the best way to live,

and the way to stay true,

is to do what you love,

and to love what you do."
In the "Most Likely to Save the Planet" medal-winning, The Future of Packaging: From Linear to Circular (Berrett-Koehler Publishers), by Tom Szaky and "15 Industry Leaders in Innovation and Sustainability," we are reminded that the more convenient packaging is, the less recyclable it is, and the more damaging to our environment it becomes. Each step down the ladder from the returnable glass bottle, to the aluminum can, to the plastic bottle, to the pouch, reduces its recyclability by half, from 100% down to zero. In the book's foreword, Paul Polman, CEO of Unilever, says, "Players in all facets of consumer goods production and consumption need to collaborate to reexamine what we create—and take responsibility for it."
All of the IPPY medal-winning books will be celebrated on May 28th during the annual BookExpo publishing convention in New York, with gold, silver and bronze IPPY medallions awarded in 85 national, 24 regional, and 11 e-book categories. This year's contest drew 4,500 entries, and medals will go to authors and publishers from 42 U.S. states plus the District of Columbia and Guam; 5 Australian states, 7 Canadian provinces, and 10 other countries overseas.
"The creators of our IPPY medal-winners are truly out to make a difference," says Jim Barnes, director of the Awards. "With the inspirational storytelling of the fiction and the problem solving of the non-fiction, independent publishing is all about compassion for people and dedication to improving the world."
Congratulations to all the medalists for their independent spirit and dedication to making the world a better place!

* * * * * * * * * *
See complete results lising for the 2019 Independent Publisher Book Awards:

http://www.independentpublisher.com/article.php?page=2381

To learn more about IPPY Award-winning books, with cover scans and purchase links visit the IPPY Medalist Bookstore:

http://www.ippyawards.com/132/medalists/2019-medalists-cat-1-45
* * * * * * * * * *
For more details about the Awards, to attend the event, or to interview recipients, please contact:
Jim Barnes, Managing Editor & Awards Director
IndependentPublisher.com / Jenkins Group
Ph: 1.800.644.0133 x1011
- END -
---
IMPORTANT IPPY AWARDS MEDALIST LINKS:
IPPY Awards merchandise site:
http://www.jenkinsgroupinc.com/store/index.php?p=catalog&parent=4&pg=1
IPPY Awards "IP" logo artwork:
http://www.independentpublisher.com/includes/IPPY/IPPY_Logo_master(1).pdf
IPPY Awards Gold Medal artwork:
http://www.independentpublisher.com/images/ippy_goldmedal_LR.jpg
IPPY Awards Silver Medal artwork:
http://www.independentpublisher.com/images/ippy_silvermedal_LR.jpg
IPPY Awards Bronze Medal artwork:
http://www.independentpublisher.com/images/ippy_bronzemedal_LR.jpg
White paper entitled "Using Book Awards to Boost Your Book Sales": http://www.independentpublisher.com/ipland/SellMoreBooks_2014.pdf
Article: "10 Ways to Market Your Book After Winning an Award"
http://www.IndependentPublisher.com/article.php?page=2006
2019 IPPY Award Ceremony - Oh What a Night at the Copa!
http://www.independentpublisher.com/article.php?page=1809
2019 Award Ceremony Photos:
https://photos.google.com/share/AF1QipMZvU6bIj0psCz_fmNCnOskRnU5vp8WJJVfr1NzH1Xug4jqw-IxGYwa5-_npGrutQ?key=MTlDN29fOExKWXFuRjlTcjQ1M0tTb0Y1SldTLXBB
IPPY AWARDS BLURB:
The Independent Publisher Book Awards were conceived in 1996 as a broad-based, unaffiliated awards program open to all members of the independent publishing industry. The awards are intended to bring increased recognition to the thousands of exemplary independent, university, and self-published titles produced each year, and reward those who exhibit the courage, innovation, and creativity to bring about change in the world of publishing.
---
Comments
---