The "IPPY" Awards, launched in 1996, are designed to bring increased recognition to the deserving but often unsung titles published by independent authors and publishers. Established as the first awards program open exclusively to independents, over 2,500 "IPPYs" have been awarded to authors and publishers around the world. The Awards recognize 12 Outstanding Books of the Year in categories such as Most Inspirational to Youth and Most Likely To Save the Planet, and to gold, silver and gold medal winners in 69 categories, ranging from non-fiction categories like Architecture and Religion, to fiction categories like Multicultural and Horror. Our Regional Awards honor books published with a regional focus, and recognize Best Fiction and Best Non-Fiction Book in eight U.S. regions, two Canadian regions, and Australia/New Zealand.
Congratulations to all! Here's to the spirit of independence! - Jim Barnes, Awards Director
Independent Publisher on Instagram
Feature
2011 Independent Publisher Book Awards Results Announcement
Medalists were honored at a gala awards ceremony in New York on May 23rd
Congratulations and sincere thanks to the 2,000 independent authors and publishers who participated in the 15th annual, 2011 Independent Publisher Book Awards.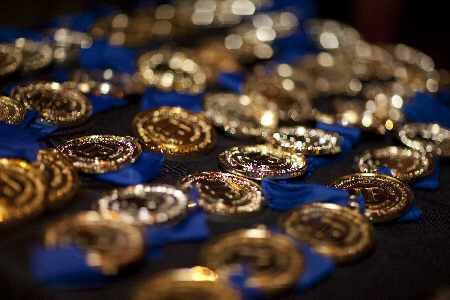 Here are the results of this year's awards, starting with the gold, silver and bronze medalists in our 69 National categories, followed by the Regional categories and our Outstanding Books of the Year. Outstanding Books are also featured on their own page: Click here to view. You'll notice some categories with more medalists than others, due to ties. That's because of the wide variation in entries per category -- for example, Architecture had only 12 entries but Literary Fiction had 126!
These 346 medal-winning books came to us from 45 U.S. states plus the District of Columbia, 7 Canadian provinces, and 7 countries overseas. The medalists were chosen from 3,907 total entries: 3,059 in the national categories and 848 in the regional categories. The Australia/New Zealand regional category attracted 60 entries in its first year! Judges found excellence in every category, and we proclaim the quality, creativity, and originality of independent publishing to be better than ever.
Congratulations to all!
Click here to visit the IPPY Medalist Press Page, with more photos, links, press release, IPPY logos, etc.
2011 Independent Publisher Book Awards - National Categories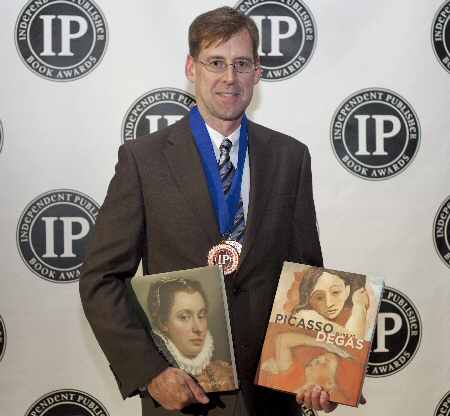 1.Fine Art
Gold: Secrets of the Deep: The Lost, Forgotten, and Hidden Works of Theodor Seuss Geisel, by Caroline M. Smith (Chase Art Companies)
Silver (tie): Picasso Looks at Degas, by Elizabeth Cowling and Richard Kendall (Sterling and Francine Clark Art Institute) and International Drawing Annual 5, Edited by Jason Franz and designed by Kristin Cullen (Manifest Press)
Bronze: Eye to Eye: European Portraits 1450-1850, 1896-1914, by Richard Rand and Kathleen M. Morris (Sterling and Francine Clark Art Institute)
2. Performing Arts
Gold (tie): Ballroom Icons, by Brigitt Mayer-Karakis and U.H. Mayer (Danceport Publishing) and Hollywood Musicals: The 101 Greatest Song-and-Dance Movies of All Time, by Ken Bloom (Black Dog & Leventhal Publishers)
Silver:The Top 100 Canadian Singles, by Bob Mersereau (Goose Lane Editions)
Bronze: Albee in Performance, by Rakesh H. Solomon (Indiana University Press)
3. Photography
Gold: Wild Africa, by Alex Bernasconi (Papadakis Publisher)
Silver: Stieglitz, Steichen, Strand: Masterworks from the Metropolitan Museum of Art, by Malcomb Daniel (Metropolitan Museum of Art/Yale University Press)
Bronze (tie): Humboldt Heartland, by Andy Westfall (Humboldt Heartland) and Engaged Observers: Documentary Photography Since the Sixties, by Brett Abbott (Getty Publications)
4. Architecture
Gold: The Complete Architecture of Adler & Sullivan, by Richard Nickel and Aaron Siskind with John Vinci and Ward Miller (Richard Nickel Committee)
Silver: Architect: The Work of the Pritzker Prize Laureates in Their Own Words, by Ruth Peltason and Grace Ong-Yan (Black Dog & Leventhal Publishers)
Bronze: Ecological Urbanism, by Mohsen Mostafavi with Gareth Doherty (Lars Müller Publishers)
5. Popular Fiction
Gold: Brooklyn Valentine, by Rachel A. Levine (iUniverse)
Silver (tie): I Can Only Give You Everything, by Bradford Tatum (Self-Published) and Roll Over Hitler!, by Daniel Bruce Brown (Inkwater Press)
Bronze (tie): The Memoirs of John F. Kennedy, by Donald James Lawn (Castlefin Press) and The Healing, Frances Pergamo (iUniverse)
6. Literary Fiction
Gold (tie): The Iron Will of Shoeshine Cats, by Hesh Kestin (Dzanc Books) and Witches on the Road Tonight, by Sheri Holman (Grove/Atlantic)
Silver (tie): Vida, by Patricia Engel (Black Cat/Grove/Atlantic) and The Consequence of Skating, by Steven Gillis (Dzanc Books)
Bronze: My Bright Midnight, by Josh Russell (Louisiana State University Press)
7. Short Story Fiction
Gold: In the Eyes, In the Mouth, by Adrienne Ross (Lost Coast Press)
Silver: Georgic Stories, by Mariko Nagai (BkMk Press)
Bronze: Lessons in Another Language, by Megan Staffel (Four Way Books)
8. Anthologies
Gold: 27 Views of Hillsborough, Introduction by Michael Malone (Eno Publishers)
Silver: Camino del Sol, Edited by Rigoberto Gonzalez (The University of Arizona Press)
Bronze: I Found This Funny: My Favorite Pieces of Humor and Some That May Not Be Funny at All, Edited by Judd Apatow (McSweeney's Books)
9. Juvenile/Young Adult Fiction
Gold (tie): A Blue So Dark, by Holly Schindler (Flux) and The Absolute Value of -1, by Steve Brezenoff (Carolrhoda Lab)
Silver (tie): Lost in Lexicon: An Adventure in Words and Numbers, by Pendred Noyce; illustrated by Joan Charles (Tumblehome Press) and The Origins of Dexter & Stray, Part One: The Horizon Line, by Z.A. Armstrong (Tres Clavas Press)
Bronze: Bree's Fire, by Eva Roy (iUniverse)
10. Fantasy/Science Fiction
Gold: The Presence, by Paul Black (Novel Instincts Publishing)
Silver: Days of Yore: Jack the Giant Killer, by Arin Kambitsis (Comfort Publishing)
Bronze: Mirkwood, by Steve Hillard (Cruel Ruin Publications)
11. Gay/Lesbian/Bi/Trans Fiction
Gold: I Came Out For This?, by Lisa Gitlin (Bywater Books)
Silver: Spanking New, by Clifford Henderson (Bold Strokes Books)
Bronze: Parallel Lies, by Stella Duffy (Bywater Books)
12. Historical Fiction
Gold: By Fire, By Water, by Mitchell James Kaplan (Other Press)
Silver: Isabeau, by N. Gemini Sasson (Cader Idris Press)
Bronze (tie): The Cigar Maker, by Mark Carlos McGinty (7th Avenue Productions) and Onaedo: The Blacksmith's Daughter, by Ngozi Achebe (Mandac-Goldberg Publishing)
12b. Historical Fiction – Military/War
Gold: The Shaping of Destiny: A Pyrrhic Victory, Volume 1, by Ian Crouch (Eloquent Books)
Silver: To End All Wars, by Gail McEwen (Meryton Press)
Bronze: The Swords of Faith, by Richard Warren Field (Strider Nolan Media)
13. Horror
Gold: Knuckle Supper, by Drew Stepek (Alphar Publishing)
Silver: Halocline, by John G. Rees (Black Water Books)
Bronze: Dead Set: A Zombie Anthology, Edited by Michelle McCrary & Joe McKinney (23 House Publishing)
14. Multicultural Fiction Adult
Gold: The Other Crucifix, by Benjamin Kwakye (Ayebia Clarke)
Silver: You Have Given Me a Country, by Neela Vaswani (Sarabande Books)
Bronze:My Waltzing Egypt, by Aabeid Salama (Thunder House Books)
15. Multicultural Fiction – Children's
Gold: A Boy of Heart Mountain, by Barbara Bazaldua (Yabitoon Books)
Silver: A Hare in the Elephant's Trunk, by Jan L. Coates (Red Deer Press)
Bronze: Desta and King Solomon's Coin of Magic and Fortune, by Getty Ambau (Falcon Press International)
16. Mystery/Suspense/Thriller
Gold The Tavernier Stones, by Stephen Parrish (Midnight Ink)
Silver (tie): Children in the Morning, by Anne Emery (ECW Press) and The Marriage of Silence and Sin, by Jacqueline M. Lyon (Literary Legends)
Bronze: The Trust, by Sean Keefer (Old Line Publishing)
17. Religious Fiction
Gold (tie): Pewter Angels, by Henry K. Ripplinger (Pio-Seelos Books) and Murder in the Vatican: The Church Mysteries of Sherlock Holmes, by Ann Margaret Lewis (Gasogene Books)
Silver: Community of Promise: The Untold Story of Moses, by Wayne E. Gustafson (Entos Press)
Bronze: How Could You!?, by Dottie Du Bois (Big Blue House Publishing)
18. Romance
Gold: Time of the Otter, by Cora Holmes (Legend Books)
Silver: Trauma Alert: A First Responders Novel, by Radclyffe (Bold Strokes Books)
Bronze: 1932, by Karen M. Cox (Meryton Press)
19. True Crime
Gold: The Adventuress: Murder, Blackmail, and Confidence Games in the Gilded Age, by Virginia A. McConnell (The Kent State University Press)
Silver: Exoneration: The Trial of Julius & Ethel Rosenberg and Morton Sobell, by Emily Arnow Alman and David Alman (Green Elms Press)
Bronze: Sergeant Smack: The Legendary Lives and Times of Ike Atkinson, Kingpin, and His Band of Brothers, by Ron Chepesiuk (Strategic Media)
20. Visionary Fiction
Gold: The Angel & the Brown-Eyed Boy, by Sandy Nathan (Vilasa Press)
Silver: Gaia's Emissary, by Suzanne Fensin (Magical Aspirations Press)
Bronze: Karma Peace, by Connie M. Van Cleve (Kundalini Press)
21. Children's Picture Books (7 & Under)
Gold (tie): Western Lullaby, by Lynn Estes Friess; illustrated by Barbara Leonard Gibson (Mariposa Ranch Press) and Henry! You're Late Again! by Mary Evanson Bleckwehl; illustrated by Brian Barber (Beaver's Pond Press)
Silver (tie): Sneaky Sheep, by Chris Monroe (Carolrhoda Books) and Bernice, by Rob Adamowski; illustrated by Kellee Beaudry (OctiRam Publishing)
Bronze: Ben and Lucy Play Pond Hockey, by Andrew Sherburne; illustrated by Kevin Cannon (Beaver's Pond Press)
22. Children's Picture Books (All Ages)
Gold (tie): Skywriting: Poems to Fly, by J. Patrick Lewis; illustrated by Laszlo Kubinyi (The Creative Company) and Ruth and the Green Book, by Calvin Alexander Ramsey; illustrated by Floyd Cooper (Carolrhoda Books)
Silver: The Barefoot Book of Dance Stories, by Jane Yolen and Heidi E.Y. Stemple; illustrated by Helen Cann (Barefoot Books)
Bronze (tie): Horse, Indian, Wolf , by Kathleen V. Kudlinski; illustrated by Judy Larson (The Greenwich Workshop Press) and In the Indian Night Sky, by Reshma Sapre; illustrated by Jayme Robinson (Hathi Chiti Books for Kids)
23. Children's Interactive
Gold: Tiny Toes: A Creative Movement Class for Young Children, by Morgan Grubola (Butler Books)
Silver (tie): Bows, Does and Bucks: An Introduction to Archery Deer Hunting, by Michael A. Dilorenzo; Illustrated by Jenniffer Julich (Running Moose Publications) and My New School: A Workbook to Help Students Transition to a New School , by Melissa L. Trautman, Ms. Ed. (AAPC)
Bronze: Stop and Stay Put: A Guide to Safer Adventures Outdoors, by Kaye Hall (Search Dog Heroes Media)
24. Juvenile-Teen-Y/A Non-Fiction
Gold: An Unspeakable Crime: The Prosecution and Persecution of Leo Frank , by Elaine Marie Alphin (Carolrhoda Books)
Silver: Grace: A Child's Intimate Journey Through Cancer and Recovery, by Melinda Marchiano (Happy Quail)
Bronze: Addiction, by Dale Carlson, Hannah Carlson, M.Ed., LPC (Bick Publishing House)
25. Multicultural N-F Juv-Teen-YA
Gold: Lolli's Apple, by Tomas Fleischmann (A.K.A. Publishing)
Silver: The Thinking Girl's Treasury of Real Princesses, by Shirin Yim Bridges (Goosebottom Books)
Bronze: Lucky Ears: The True Story of Ben Kuroki World War 2 Hero, by Dr. Jean A. Lukesh (Field Mouse Productions)
26. Multicultural Non-Fiction Adult
Gold: The Northside: African Americans and the Creation of Atlantic City, by Nelson Johnson (Plexus Publishing)
Silver: The Sweetness of Freedom: Stories of Immigrants, by Stephen Garr Ostrander & Martha Aladjem Bloomfield (Michigan State University Press)
Bronze: The Legacy of Ida Lillbroända: Finnish Emmigrant to America 1893, by Arlene Sundquist Empie (Boulder House Publishers)
27. Essay/Creative Non-Fiction
Gold: Quotidiana, by Patrick Madden (University of Nebraska Press)
Silver: The Rapture of Death, by Prue Gibson (Boccalatte)
Bronze (tie): Call the Lost Dream Back: Essays on History, Race and Museums, by Lonnie G. Bunch III (American Association of Museums) and The Vocation of Poetry, by Durs Grünbein; translated by Michael Eskin (Upper West Side Philosophers, Inc.)
28. Autobiography/Memoir
Gold: Lost and Found in Cuba: A Tale of a Midlife Rebellion, by Jeanne Parr Lemkau (Ortan Road Press)
Silver (tie): From Generation to Generation, by Agnes Tomasov (The Azrieli Foundation) and Fleeing from the Hunter, by Marian Domanski (The Azrieli Foundation)
Bronze: Letters from Tommy J: A Marine's Story, by Terri C. Walker (Walker Press)
29. Biography
Gold: Wounded Warrior: The Rise and Fall of Michigan Governor John Swainson, by Lawrence M. Glazer (Michigan State University Press)
Silver: Jan's Story: Love Lost to the Long Goodbye of Alzheimer's, by Barry Petersen (Behler Publications)
Bronze: The Hammersteins: A Musical Theatre Family, by Oscar Andrew Hammerstein (Black Dog & Leventhal Publishers)
30. Aging/ Death & Dying
Gold (tie): I'm New at Being Old, by Lucy Rose Fischer (Temuna Press) and Finding Frances: There's More to Life Than Living and More to Death Than Dying…, by Janice M. Van Dyck (Winston Higgins Press)
Silver (tie): When Mom and Dad Need Help: A Step-by-Step Guide to Senior Housing and Care, by Michael C. Campbell (Iffenwen Publishing) and The Silverado Story: A Memory-Care Culture Where Love is Greater than Fear, by Loren Shook and Stephen Winner (AJC Press)
Bronze: Widow's Key: Innovative Approaches for Overcoming Personal Loss, by Linda Lindholm (Glue Pot Press)
31. Animals/Pets
Gold: Ninety-Five: Meeting America's Farmed Animals in Stories and Photographs, Edited by No Voice Unheard (No Voice Unheard)
Silver: Greatness and Goodness: Barbaro and his Legacy, by Alex Brown (Glen View Media)
Bronze (tie): Just One More Day: A Dog Lover's Guide to Saying Good-bye, by Geoffrey Bain (Enchanted Forest Press) and Deaf Dogs, by Melissa McDaniel (Present Dog Press)
32. Business/Career/Sales
Gold: 10 Ways to Stand Out from the Crowd: How to Out-Think and Out-Perform the Competition, by Connie Podesta and Jean Gatz (Triple Nickel Press)
Silver: Engage Your Brand: How Smart Companies are Using Social Marketing to Drive Their Businesses Forward, by Lee Mikles and Patrick Callahan (Archer Group)
Bronze (tie): What's Next? Follow Your Passion and Find Your Dream Job, by Kerry Hannon (Chronicle Books) and The Business of Golf: What Are You Thinking? by James J. Keegan (Golf Convergence)
33. Classical Studies/Philosophy
Gold: Fate, Time and Language: An Essay on Free Will, by David Foster Wallace (Columbia University Press)
Silver: An Introduction to the Tetrabiblos of Ptolemy Porphyry of Tyre, by Andrea L. Gehrz (Moira Press)
Bronze: Body Wisdom: Interplay of Body and Ego, by Kenneth C. Bausch (Ongoing Emergence Press)
34. Coffee Table Books
Gold: Beginnings, by Anne Geddes (Anne Geddes Publishing)
Silver (tie): Arena Legacy: The Heritage of American Rodeo , by Richard C. Rattenbury (University of Oklahoma Press) and The Immortals: An Art Collection of Baseball's Best, by Dick Perez (Self Published)
Bronze: Rupununi: Rediscovering a Lost World, by Graham Watkins (iLCP/EIFE)
35. Cookbooks
Gold (tie): Cooking with Italian Grandmothers: Recipes and Stories from Tuscany to Sicily, by Jessica Theroux (Welcome Books) and The Elixir of Life: Finding Love and Joy in the Passionate Pursuit of Food, by Lisa Dahl (Forza Publishing)
Silver: Brothers Cuisine: Recipes from Santa Barbara, California Wine Country , by Matt and Jeff Nichols (Culinary Book Creations)
Bronze (tie): The Turkish Cookbook: Regional Recipes and Stories, by Nur Ilkin and Sheilah Kaufman (Interlink Books) and 85 Inspirational Chefs: Recipes from North America, Mexico and the Caribbean, by Peter Marshall (Network Book Publishing)
36. Current Events I (Political/Economic/Legal/Media)
Gold: Genetic Justice: DNA Data Banks, Criminal Investigations, and Civil Liberties, by Sheldon Krimsky and Tania Simoncelli (Columbia University Press)
Silver: Agenda for a New Economy: From Phantom Wealth to Real Wealth, by David C. Korten (Berrett-Koehler Publishers)
Bronze: Implosion at Los Alamos: How Crime, Corruption and Cover-Ups Jeopardize America's Nuclear Weapons Secrets, by Glenn A. Walp, Ph.D. (Justice Publishing)
37. Current Events II (Social Issues/Public Affairs/Ecological/Humanitarian)
Gold: Crossing with the Virgin: Stories from the Migrant Trail, by Kathryn Ferguson, Norma A. Price, and Ted Parks (University of Arizona Press)
Silver: Why Don't They Just Get a Job? One Couple's Mission to End Poverty in Their Community, by Liane Phillips and Echo Montgomery Garrett (aha! Process)
Bronze: Peak of the Devil: 100 Questions (and Answers) About Peak Oil , by Chip Haynes (Satya House Publications)
38. Current Events III (Foreign Affairs/Military)
Gold: Coppola: A Pediatric Surgeon in Iraq, by Dr. Chris Coppola (NTI Upstream)
Silver (tie): Aid and Comfort to the Enemy: A Surgeon's View of the War in Iraq , by Timothy Floyd (Greene and Morgan Publishing) and The End of War: How Waging Peace Can Save Humanity, Our Planet and Our Future, by Captain Paul K. Chappell (Easton Studio Press)
Bronze: God's Angry Man: The Incredible Journey of Private Joe Haan, by B. Wayne Quist (Brown Books Publishing Group)
39. Education/Academic/Teaching
Gold: Removing the Mask: How to Identify and Develop Giftedness in Students from Poverty, by Paul D. Slocumb, Ed.D. and Ruby K. Payne, Ph.D. (aha! Process, Inc.)
Silver: The Tragicomedy of Public Education: Laughing and Crying, Thinking and Fixing, by James M. Kauffman (Full Court Press)
Bronze (tie): Life After High School: A Guide for Students with Disabilities and Their Families, by Susan Yellin and Christina Cacioppo Bertsch (Jessica Kingsley Publishers) and Doing Math in Morning Meeting: 150 Quick Activities that Connect to Your Curriculum, Andy Dousis and Margaret Berry Wilson (Northeast Foundation for Children, Inc.)
40. Environment/Ecology/Nature
Gold (tie): Endangered: Biodiversity on the Brink, by Mitch Tobin (Fulcrum Publishing) and The Post Carbon Reader: Managing the 21st Century's Sustainability Crises, Edited by Richard Heinberg and Daviel Lerch (Watershed Media)
Silver: Fresh Water: The Essence of Life, by Russell A. Mittermeier, Tracy A. Farrell, Ian J. Harrison, Amy J. Upgren, Thomas M. Brooks (CEMEX/Earth in Focus Editions)
Bronze: Butterflies: Messages from Psyche, by Philip Howse (Papadakis Publisher)
41. Erotica
Gold: Orgasmic Erotica for Women, Edited by Rachel Kramer Bussel (Cleis Press)
Silver: Freak Parade, by Marilyn Jaye Lewis (Self Published)
Bronze: Surprise: An Erotic Fiction Anthology, Edited by Tinder James (Racy Pages)
42. Finance/Investment/Economics
Gold: Fault Lines: How Hidden Fractures Still Threaten the World Economy, by Raghuram C. Rajan (Princeton University Press)
Silver: Big Wave Surfing: Extreme Technology Development, Management, Marketing & Investing, by Kenneth J. Thurber, Ph.D. (Beaver's Pond Press)
Bronze: The Bell Lap: The 8 Biggest Mistakes to Avoid as You Approach Retirement , by Joseph R. Hearn (Provisio Publishing)
43. Gay/Lesbian - Non-Fiction:
Gold: Wander the Rainbow: A True Story of a Living Liver Donation, an Epic Journey Around the World, and a Gay Man's Search For Himself, by David Jedeikin (Holistic Ideas Press)
Silver: The Boy Behind the Gate: How His Dream of Sailing Around the World Became a Six-Year Odyssey of Adventure, Fear, Discovery, and Love, by Larry Jacobson (Buoy Press)
Bronze: Out Loud: The Best of Rainbow Radio, Edited by Ed Madden and Candace Chellew-Hodge (Hub City Press)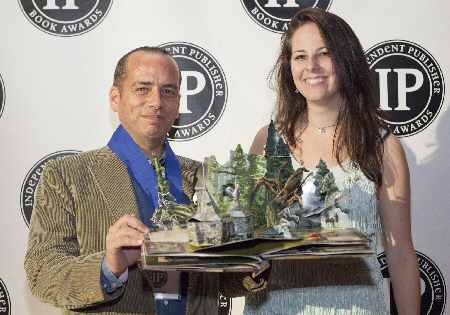 44. Gift/Holiday/Specialty
Gold: Harry Potter: A Pop-Up Book Based on the Film Phenomenon, Paper Engineering by Bruce Foster, Art by Andrew Williamson and Text by Lucy Kee (Insight Editions)
Silver: Quarterama: Ideas and Designs of America's State Quarters, by Garrett Burke (Newtona)
Bronze: The Christmas Gift: A Heartwarming Story of Compassion and Forgiveness, by R. William Bennett (Burgess Adams Publishing)
45. Health/Medicine/Nutrition
Gold: Thugs, Drugs & The War on Bugs: How the Natural Healthcare Revolution Will Lead Us Past Greed, Ego, and Scary Germs, by Dr. Brad Case (New Renaissance Books)
Silver: Whitewash: The Disturbing Truth about Cow's Milk and Your Health, by Joseph Keon (New Society Publishers)
Bronze: Why My Kids Don't Get Fat, by Suzanna Quintana (Healthy Families Publishing)
46. Graphic Novel/Drawn Book – Humor/Cartoon
Gold: The Adventures of Jasper: Secrets of the Petroglyph, by Glen Lovett (Lovett Pictures)
Silver: Bogus: An Aldo Zelnick Comic Novel, by Karla Oceanak; illustrated by Kendra Spanjer (Bailiwick Press)
Bronze: Revenge of the Pun!, by Barry Corbett (Corbett Features)
47. Graphic Novel/Drawn Book – Drama/Documentary
Gold: The Nature of Wonder: Volume 3, by Frank Beddor, Liz Cavalier and Sami Makkonen (Automatic Pictures Publishing)
Silver: David: The Illustrated Novel, by Michael Hicks Thompson (Shepherd King Publishing)
Bronze: Mi Barrio, by Robert Renteria as told to Corey Michael Blake and illustrated by Shane Clester (Writers of the Round Table Press)
48. History
Gold: The Whites of Their Eyes: The Tea Party's Revolution and the Battle Over American History, by Jill Lepore (Princeton University Press)
Silver: The Empire Strikes Out: How Baseball Sold U.S. Foreign Policy and Promoted the American Way Abroad, by Robert Elias (The New Press)
Bronze (tie): Fur, Fortune, and Empire: The Epic History of the Fur Trade in America, by Eric Jay Dolin (W.W. Norton) and Great Negotiations: Agreements that Changed the Modern World, by Fredrik Stanton (Westholme Publishing)
49. Home & Garden
Gold: Signature Sasha: Magnificent Weddings by Design, by Sasha Souza (Beaufort Books)
Silver: Schnormeier Gardens: Peace, Harmony & Serenity, by Scot E. Long, Ph.D. (Cottage House Publishing)
Bronze: Garden Secrets for Attracting Birds: A Bird-by-Bird Guide to Favored Plants, by Rachael Lanicci (Creative Home Owner)
50. How-To (Crafts/Hobby)
Gold (tie): Entrelac: The Essential Guide to Interlace Knitting, by Rosemary Drysdale (Sixth&Spring Books) and Amy Barickman's Vintage Notions: An Inspirational Guide to Needlework, Cooking, Sewing, Fashion and Fun, by Amy Barickman (Amy Barickman LLC)
Silver: Threads: The Basics and Beyond, by Debbie Bates and Liz Kettle (Landauer Publishing)
Bronze: Explore, Create, Resinate: Mixed Media Techniques Using ICE Resin®, by Jen Cushman (Art Media Innovations)
51. Humor
Gold: I Came Out For This?, by Lisa Gitlin (Bywater Books)
Silver: Bad Science: A Brief History of Bizarre Misconceptions, Totally Wrong Conclusions and Incredibly Stupid Theories, by Linda Zimmermann (Eagle Press)
Bronze: Hay's Daze: Ramblings, Raves and Ridiculous Notions, by Harley Hay (Puzzle Factory Publishing)
52. Inspirational/Spiritual
Gold (tie): If Darwin Prayed: Prayers for Evolutionary Mystics, by Bruce Sanguin (Evans and Sanguin Publishing) and The Thirteenth Gift, by Charlene Costanzo (Featherfew)
Silver (tie): The Courage Companion: How to Live Life with True Power, by Nina Lesowitz and Mary Beth Sammons (Viva Editions) and The Via Advent, by Shawn Small; illustrated by Jenny Slaver (Providence House Publishers)
Bronze (tie): The Unexpected Visitor, by N.B. Baroody, M.D. and M.H. Baroody (Joggling Board Press) and Bhagavad-gītā: A Photographic Essay, by Visakha (Torchlight Publishing)
53. New Age (Mind-Body-Spirit)
Gold: Awakening to the Spirit World: The Shamanic Path of Direct Revelation, by Sandra Ingerman & Hank Wesselman (Sounds True)
Silver: Living the Spiritual Principles of Health and Well-Being, by John-Roger, D.S.S. with Paul Kaye, D.S.S. (Mandeville Press)
Bronze (tie): The Return of Intuition: Awakening Psychic Gifts in the Second Half of Life, by Kathryn Harwig (Llewellyn Worldwide) and Myths of the Asanas: The Stories at the Heart of the Yoga Tradition, by Alanna Kaivalya & Arjuan van der Kooij (Mandala Publishing)
54. Parenting
Gold: The Family ROI Experience: A Step-by-Step Guide to Realizing Your Best Family, by Barbara Fagan-Smith and Lesli Gee (Family ROI)
Silver: Peace in the Heart & Home: A Down-to-Earth Guide to Creating a Better Life for You and Your Loved Ones, by Charlette Mikulka (Kittacanoe Press)
Bronze: The Down Syndrome Transition Handbook: Charting Your Child's Course to Adulthood, by Jo Ann Simons, M.S.W. (Woodbine House)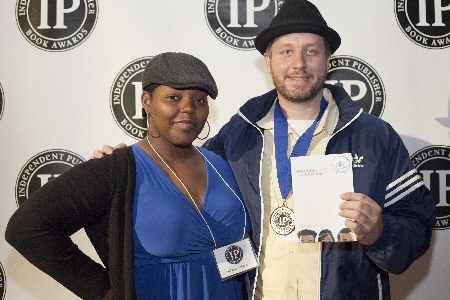 55. Poetry
Gold (tie): Love and Strange Horses, by Nathalie Handal (University of Pittsburgh Press) and Lucky Fish, by Aimee Nezhukumatathil (Tupelo Press)
Silver: Everyone Loves The Situation, by Michael Cirelli (Penmanship Books)
Bronze (tie): Glimpse, by George Murray (ECW Press) and Swimming Ginger, by Gary Geddes (Goose Lane)
56. Popular Culture/Leisure
Gold: Hip-Hop: A Cultural Odyssey, Edited by Jordan Sommers (Aria Multimedia Entertainment)
Silver: High Style: Masterworks From the Brooklyn Museum Costume Collection at The Metropolitan Museum of Art, by Jan Glier Reeder (Metropolitan Museum of Art)
Bronze: The Art of God of War III , Edited by Daniel Wade (Ballistic Publishing)
57. Psychology/Mental Health
Gold: Islands of Genius: The Bountiful Mind of the Autistic, Acquired, and Sudden Savant, by Darold A. Treffert (Jessica Kingsley Publishers)
Silver: ReRight Your Life, An Introduction To Reology, by Jake Eagle (World Wise Press)
Bronze (tie): Just Tell Her to Stop: Family Stories of Eating Disorders, by Becky Henry (Infinite Hope Publishing) and Whatever Happened to Community Mental Health? A Retrospective Set in Baltimore's Inner City, by Roger B. Burt, Ph.D. (Bivens & Jensen Publishing)
58. Sports/Fitness/Recreation
Gold: Keeneland: A Thoroughbred Legacy, by Fran Taylor (Keeneland and Eclipse Press)
Silver: Secretariat's Meadow: The Land, The Family, The Legend, by Kate Chenery Tweedy and Leeanne Ladin (Dementi Milestone Publishing)
Bronze (tie): Sham: Great Was Second Best: A Brave Bay's Rivalry with the Legendary Secretariat, by Phil Dandrea (Acanthus Publishing) and A Passion for Tarpon, by Andy Mill (Wild River Press)
59. Reference
Gold: The New York Times Complete Civil War: 1861-1865, edited by Harold Holzer & Craig L. Symonds Black Dog & Leventhal Publishers)
Silver: Uncovering the Logic of English: A Common-Sense Solution to America's Literacy Crisis, by Denise Eide (Pedia Learning Inc.)
Bronze: Texas: A Historical Atlas, by A. Ray Stephens; Cartography by Carol Zuber-Mallison (University of Oklahoma Press)
60. Religion
Gold (tie): Heretics from Heaven: How a Few Church Rejects Changed the World, by James Moore (WestBow Press) and Cosmosophia: Cosmology, Mysticism, and the Birth of a New Myth, by Theodore Richards (Hiraeth Press)
Silver: Trusting Doubt: A Former Evangelical Looks at Old Beliefs in a New Light, by Valerie Tarico, Ph.D. (The Oracle Institute Press)
Bronze: The Subject and the Question of God: A Postmodern Catholic Reflection, by Thomas J. Clarke (Solagratia Books)
61. Science
Gold: Crossing the Threshold: Advancing into Space to Benefit the Earth, by Paul O. Wieland (Threshold 2020 Press)
Silver: Turn and Jump: How Time & Place Fell Apart, by Howard Mansfield (Down East Books)
Bronze (tie): Delta Urbanism: New Orleans, by Richard Campanella (American Planning Association) and Before We Went Wireless: David Edward Hughes FRS His Life, Inventions, and Discoveries (1829-1900), by Ivor Hughes and David Ellis Evans (Images from the Past)
62. Self Help
Gold (tie): Brain Drain: The Breakthrough That Will Change Your Life, by Charles F. Glassman, M.D. (RTS Publishing) and The Language of Emotions: What Your Feelings are Trying to Tell You, by Karla McLaren (Sounds True)
Silver (tie): Biting Back: A No-Nonsense, (No-Garlic) Guide to Facing the Personal Vampires in Your Life, by Claudia Cunningham (Llewellyn) and Motiva8n' U: 8 Core Tips that Will Give You the Strength to Lead a Healthy, Motiv8n' Lifestyle!, by Staci Boyer (Medallion Press)
Bronze: The Happy Body: The Simple Science of Nutrition, Exercise, and Relaxation, by Aniela & Jerzy Gregorek (Jurania Press)
63. Sexuality/Relationships
Gold: Aspergirls: Empowering Females with Asperger Syndrome, by Rudy Simone (Jessica Kingsley Publishers)
Silver (tie): Stop Looking for a Husband: Find the Love of Your Life, by Marina Sbrochi (Brown Book Publishing Group) and The Ultimate Guide to Cunnilingus, by Violet Blue (Cleis Press)
Bronze: Secrets of Happy Couples: Loving Yourself, Your Partner, and Your Life, by Kim Olver (InsideOut Press)
64. Transportation (Automotive/Aviation/Railroad)
Gold (tie): Can-Am Cars in Detail, by Lyons and Harholdt (David Bull Publishing) and Inside the Archives, by Jesse Alexander (David Bull Publishing)
Silver: The Wreck of the Red Arrow: An American Train Tragedy , by Dennis P. McIlnay (Seven Oaks Press)
Bronze: Ontario's Grand River Valley Electric Railways: The Story of the Area's Streetcars, Trolley Coaches and Interurban Railways, by John M. Mills (Railfare DC Books)
65. Travel Essay
Gold: 3 MPH: The Adventures of One Woman's Walk Around the World, by Polly Letofsky (GlobalWalk, Inc.)
Silver: One Hand Does Not Catch a Buffalo: 50 Years of Amazing Peace Corps Stories, Edited by Aaron Barlow (Travelers Tales)
Bronze: Unexpected New York, by Sandy Miller (Interlink Books)
66. Travel Guidebook
Gold: Secret Venice, by Thomas Jonglez and Paola Zoffoli (Jonglez Publishing)
Silver: Museum Companion to Los Angeles, by Borislav Stanic (Museon Publishing)
Bronze: A Fly Fishing Guide to Rocky Mountain National Park: A Fully Illustrated Guide to Over 150 Destinations , by Steven B. Schweitzer (Pixachrome Publishing)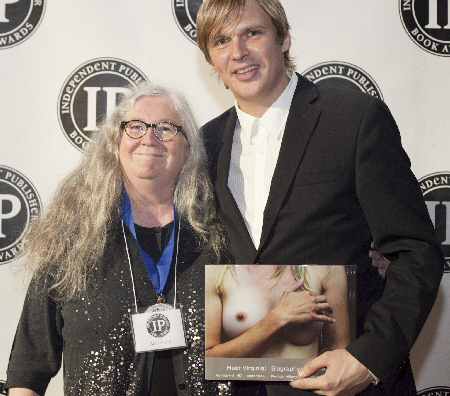 67. Women's Issues
Gold: The Hungry Mirror, by Lisa de Nikolits (Inanna Publications)
Silver: Meet Virginia: Biography of a Breast, by Jay Agarwal MD, Anne Vinsel, Ravinder Ahluwalia and Leigh Neumayer MD MS (Meet Virginia)
Bronze: Unveiling the Women's Secret, by Maritza Breitenbach (Paddycat Publishing)
68. Writing/Publishing
Gold: Riding the Alligator: Strategies for a Career in Screenplay Writing , by Pen Densham (Michael Wiese Productions)
Silver: Writing to Make a Difference: 25 Powerful Techniques to Boost Your Community Impact , by Dalya F. Massachi (Writing for Community Success)
Bronze: The Fine Print of Self-Publishing, Fourth Edition: Everything You Need to Know About the Costs, Contracts, and Process of Self-Publishing, by Mark Levine (Bascom Hill Publishing Group)
69. Best Book Marketing
Gold: Mississippians: Limited Edition, Edited by Neil White (Nautilus Publishing)
Silver: Hollywood Babylon Strikes Again!, by Darwin Porter & Danforth Prince (Blood Moon Productions)
Bronze: Bulls, Brands & B.S., by Hank Pallister with Joyce Pallister-Bronsch (Pallister Publications)
* * * * *
2011 Independent Publisher Regional Book Awards Results
These regional "IPPYs" were designed to spotlight the best regional titles from around North America and Australia/New Zealand. Books were judged alongside other books for and about their regions only, based on their quality and regional significance.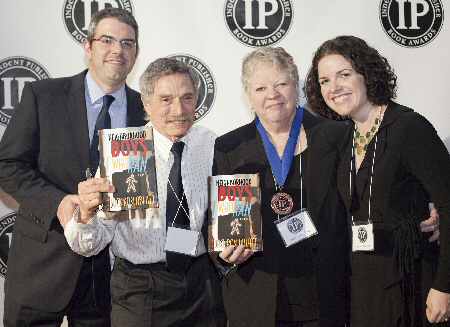 U.S. North-East - Best Regional Fiction
Gold: Into the Wilderness, by Deborah Lee Luskin (White River Press)
Silver: Eva and Henry: A Cape Cod Marriage, by Irene M. Paine (AuthorHouse)
Bronze: Neighborhood Boys Who Ran, by Jack Rosenblatt (splash'em LLC)
U.S. North-East - Best Regional Non-Fiction
Gold (tie): A Space for Faith: The Colonial Meetinghouses of New England, by Paul Wainwright (Peter E. Randall Publisher) and Illegal Living: 80 Wooster Street and the Evolution of SoHo, by Roslyn Bernstein and Shael Shapiro (The Jonas Mekas Foundation)
Silver (tie): River of Words: Portraits of Hudson Valley Writers, by Nina Shengold and Jennifer May (SUNY Press) and Bloody Mohawk: The French and Indian War and American Revolution on New York's Frontier, by Richard Berleth (Black Dome Press)
Bronze: Martha's Vineyard – Now and Zen, by Susan Klein and Alan Brigish (BrigishEYE)
Mid-Atlantic – Best Regional Fiction
Gold: Fight For Your Long Day, by Alex Kudera (Atticus Books)
Silver: The Library, by Joyce Fay Fletcher (Xlibris)
Bronze: The Carousel, by Stefani Deoul (A&M Books)
Mid-Atlantic – Best Regional Non-Fiction
Gold: Boardwalk Empire: The Birth, High Times, and Corruption of Atlantic City, Nelson Johnson (Plexus Publishing, Inc.)
Silver (tie): The Confederate Alamo: Bloodbath at Petersburg's Fort Gregg on April 2, 1865, John J. Fox III (Angle Valley Press) and Fortress of Finance: The United States Treasury Building, by Pamela Scott (Treasury Historical Association)
Bronze: Phillies: An Extraordinary Tradition, by Scott Gummer and Larry Shenk (Insight Editions)
South-East – Best Regional Fiction
Gold: Sister Santee, Ken Burger (EveningPostBooks)
Silver: New Life at the Krossroads, by Marjorie E. Dufault (iUniverse)
Bronze: The Requiem Rose: A Waverly Hills Story, by James Markert (Butler Books)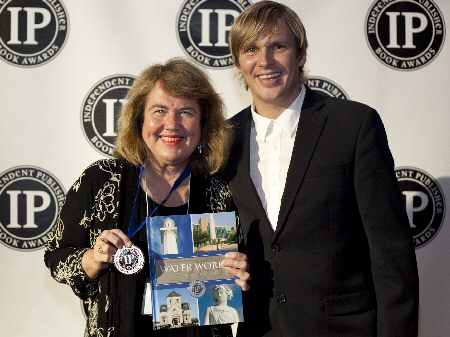 South-East – Best Regional Non-Fiction
Gold: Rising From Katrina, by Kathleen Koch (John F. Blair, Publisher)
Silver: Water Works: 150 Years of Louisville Water Company, by Kelley Dearing Smith (Butler Books)
Bronze (tie): Clear as Mud: Early 20th Century Kentucky Art Pottery, edited by Warren Payne (Cane Ridge Publishing House) and Keeneland Entertains: Traditional Bluegrass Hospitality and Favorite Recipes, by Fran Taylor (Keeneland and Eclipse Press)
South – Best Regional Fiction
Gold: The Open Face Sandwich Vol. 2, edited by Benjamin Solomon and Alan Bajandas (Fifth Planet Press)
Silver: My Only Sunshine, by Lou Dischler (Hub City Press)
Bronze: Lil' Choo-Choo Johnson, Bluesman, by Bryan Krull (Dogear Publishing)
South – Best Regional Non-Fiction
Gold: El Valle: The Rio Grande Delta, by Seth Patterson and Lawrence V. Lof (iLCP/EFIE)
Silver (tie): Infinite Monster: Courage, Hope, and Resurrection in the Face of One of America's Largest Hurricanes, by Leigh Jones and Rhiannon Meyers (PenlandScott Publishers) and Elvis Presley's Memphis, by Elvis Presley Enterprises and The Commercial Appeal (Pediment Publishing)
Bronze: Don Strange of Texas: His Life and Recipes, by Frances Strange with Terry Thompson-Anderson (Shearer Publishing)
Great Lakes – Best Regional Fiction
Gold: Eden Springs, by Laura Kasischke (Wayne State University Press)
Silver: Murder in Tip-Up Town: A Cold Case, by Richard L. Baldwin (Buttonwood Press, LLC)
Bronze: Love Like A Dog, by Anne Calcagno (CreateSpace)
Great Lakes – Best Regional Non-Fiction
Gold: Picturing Hemingway's Michigan, by Michael R. Federspiel (Wayne State University Press)
Silver (tie): Barns of Wisconsin, by Jerry Apps, photographs by Steve Apps (Wisconsin Historical Society Press) and Indiana Barns, by Marsha Williamson Mohr (Indiana University Press)
Bronze: Meet Me on Lake Eerie, Dearie! Cleveland's Great Lakes Exposition, 1936-1937, by John Vacha (The Kent State University Press)
Mid-West – Best Regional Fiction
Gold: The Last Letter, by Kathleen Shoop (CreateSpace)
Silver: Dakota, Or What's a Heaven For, by Brenda K. Marshall (North Dakota Institute for Regional Studies)
Bronze: From Here to Everlasting, by Carla Roeder (Silver Thread Press)
Mid-West – Best Regional Non-Fiction
Gold: Portrait of a Generation - The Children of Oklahoma: Sons and Daughters of the Red Earth, by M.J. Alexander (Southwestern Publishing)
Silver (tie): Dammed Indians Revisited: The Continuing History of the Pick-Sloan Plan and the Missouri River Sioux, by Michael L. Lawson (South Dakota State Historical Society Press) and Chickasaw Removal, by Amanda L. Paige, Fuller L. Bumpers, and Daniel F. Littlefield Jr. (Chickasaw Press)
Bronze: Sitting Bull: Prisoner of War, by Dennis C. Pope (South Dakota State Historical Society Press)
West-Mountain – Best Regional Fiction
Gold: Snaketown, by Kathleen Wakefield (Cleveland State Poetry Center)
Silver: Westering, by J.M. Ferguson Jr. (Inkwater Press)
Bronze: Our Time in the Sun, by John McLaughlin (John McLaughlin Books)
West-Mountain – Best Regional Non-Fiction
Gold (tie): Wolfer: A Memoir, by Carter Niemeyer (BottleFly Press) and Hard Grass: Life on the Crazy Woman Bison Ranch, by Mary Zeiss Stange (University of New Mexico Press)
Silver: Bombast: Spinning Atoms in the Desert, by Michon Mackedon (Black Rock Institute Press)
Bronze: Vanishing Circles: Portraits of Disappearing Wildlife of the Sonoran Desert Region, by Linda M. Brewer (Arizona-Sonora Desert Museum Press)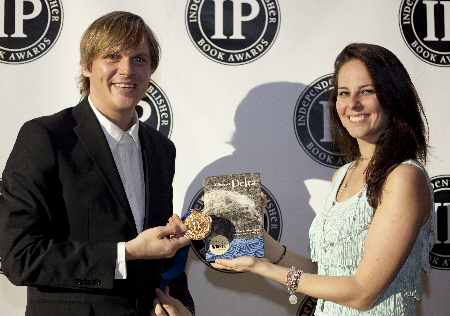 West-Pacific – Best Regional Fiction
Gold: A Place for Delta, by Melissa Walker (Whale Tale Press)
Silver: Me and Bobby McGee, by Chad Coenson (Inkwater Press)
Bronze: Tweakerville: Life and Death in Hawaii's Ice World, by Alexei Melnick (Mutual Publishing)
West-Pacific – Best Regional Non-Fiction
Gold: Inside Passage, by Matthias Breiter (BreiterView Publishing)
Silver: From Terra's Table: New American Food, Fresh from Southern California's Organic Farms, by Jeff Rossman (Chefs Press)
Bronze (tie): Purely Alaska: Authentic Voices from the Far North, edited by Susan B. Andrews and John Creed (Epicenter Press, Inc.) and Out of the Fields: My Journey from Farmworker Boy to Pediatrician, by Ramon Resa, MD (The Carlsbad Press)
Canada–East – Best Regional Fiction
Gold: Edith's War, by Andrew Smith (Axiom Publishing)
Silver: The Legends of Lake on the Mountain: An Early Adventure of John A. Macdonald, by Roderick Benns (Fireside Publishing House)
Bronze: Sheilagh's Brush, by Maura Hanrahan (Inanna Publications)
Canada–East – Best Regional Non-Fiction
Gold: The Therafields: The Rise and Fall of Lea Hindley-Smith's Psychoanalytic Commune, by Grant Goodbrand (ECW Press)
Silver: In the Blood: Cape Breton Conversations on Culture, by Burt Feintuch, photographs by Gary Samson (Utah State University Press/Cape Breton University Press)
Bronze (tie): Rivers of Dreams: The Evolution of Fly-Fishing and Conservation of Atlantic Salmon in Newfoundland and Labrador (1700-1949), by Donald Hustins (Tight Lines Publishers) and Loonatic Perspectives, by Stoney McCart and Todd Ward (The Students Commission of Canada)
Canada-West – Best Regional Fiction Gold: Rudy Wiebe: Collected Stories, 1955-2010, by Rudy Wiebe (University of Alberta Press) Silver: Falling From Grace, by Ann Erikson (Brindle and Glass Publishing, Ltd.) Bronze: The Glory Wind, by Valerie Sherrard (Fitzhenry and Whiteside)
Canada-West – Best Regional Non-Fiction
Gold: Will the Real Alberta Please Stand Up?, by Geo Takach (University of Alberta Press)
Silver (tie): The PNE: 100 Years of Fun, by Beverly Cramp (Echo Memoirs) and Paul Kane /The Artist/: Wilderness to Studio, by Kenneth R. Lister (Royal Ontario Museum Press)
Bronze: Power Shift: The Hope and Drama of Monumental Wind Power, by Donald A. Pettit (Peace photoGraphics, Inc.)
Australia/New Zealand – Best Regional Fiction
Gold: Hymn for the Wounded Man, by Stephanie Dale (Voyager Moon)
Silver: Rain, by Leigh K. Cunningham (Vivante Publishing)
Bronze: Mrs. Echidna's Dilemma, by Betty Johnston (3E Innovative)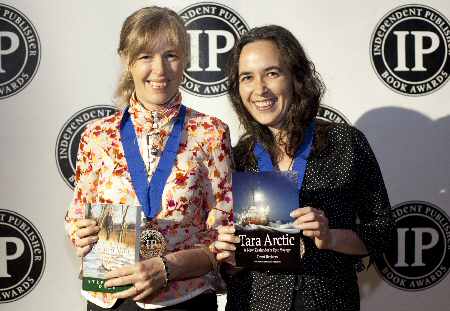 Australia/New Zealand – Best Regional Non-Fiction
Gold: Tara Arctic: A New Zealander's Epic Voyage, by Grant Redvers (Fraser Books)
Silver (tie): Lumina: Australian Journal of Screen Arts and Business, by David Court, Sandra Levy, Karen Pearlman, and Rachael Turk (AFTRS) and Gallipoli Doctors: LTCOL Robert Likeman, edited by Ron Austin (Slouch Hat Publications)
Bronze: Hauaga: The Art of John Pule, edited by Nicholas Thomas (Otago University Press)
* * * * *
Outstanding Books of the Year - (all receive gold medals)
These medalists were chosen from our regular entries for having "the courage and creativity necessary to take chances, break new ground, and bring about change, not only to the world of publishing, but to our society." These are the book projects our judges found the most heartfelt, unique, outspoken and experimental among our 4,000 entries.
Most Original Concept
American Icarus: A Life in Snapshots, by Lance Speer (Circa Photographics, Ltd.)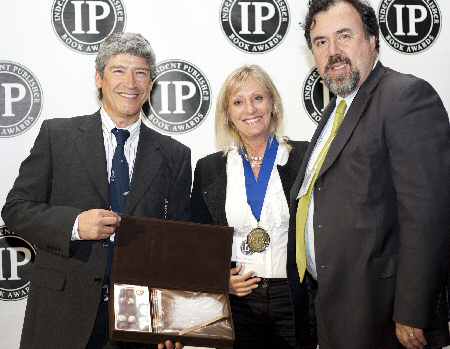 Best Book Arts Craftsmanship
Hugo Roggendorf: La Receta De Mi Vida (The Recipe of My Life), by Hugo Roggendorf (Origo Ediciones)
Story Teller of the Year (tie)
Building One Fire: Art and World View in Cherokee Life, by Chadwick Corntassel Smith & Rennard Strickland with Benny Smith (Cherokee Nation) and Storytelling Time: Native North American Art from the Collections at the University of North Dakota, by Arthur F. Jones, Lucy Annis Ganje, and Nelda Schrupp (Hudson Hills Press, LLC)
Most Likely to Save the Planet
The CAFO Reader: The Tragedy of Industrial Animal Factories, edited by Daniel Imhoff (Watershed Media) and CAFO (Concentrated Animal Feeding Operations) Pictorial Edition (Earth Aware)
Independent Spirit Award
Most Unlikely to Succeed: The Trials, Travels, and Ultimate Triumphs of a "Throwaway" Kid, by Nelson Lauver (Five City Media)
Peacemaker of the Year
The End of War: How Waging Peace Can Save Humanity, Our Planet and Our Future, by Captain Paul K. Chappell (Easton Studio Press)
Most Inspirational to Youth
The Creative Collection of American Short Stories, by Various Authors (The Creative Company)
Most Progressive Health Book
AIDS, Opium, Diamonds, and Empire: The Deadly Virus of International Greed, by Nancy Turner Banks, M.D. (iUniverse)
Independent Voice Award (tie)
Glenn Ligon: America, by Scott Rothkopf (Whitney Museum of American Art) and Paul Thek: Diver, A Retrospective, by Elizabeth Sussman and Lynn Zelevansky (Whitney Museum of American Art)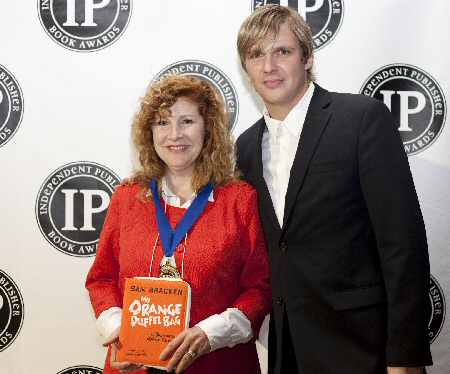 Most Outstanding Design
My Orange Duffel Bag: a Journey to Radical Change, by Sam Bracken and Echo Garrett (Operation Orange Media, LLC)
Freedom Fighter Award
The Color of Law: Ernie Goodman, Detroit, and the Struggle for Labor and Civil Rights, by Steve Babson, Dave Riddle, and David Elsila (Wayne State University Press)
Congratulations to all medalists for your excellent work and independent spirit!
---
Comments
---